William Friedkin still under the spell of 'Sorcerer' 37 years later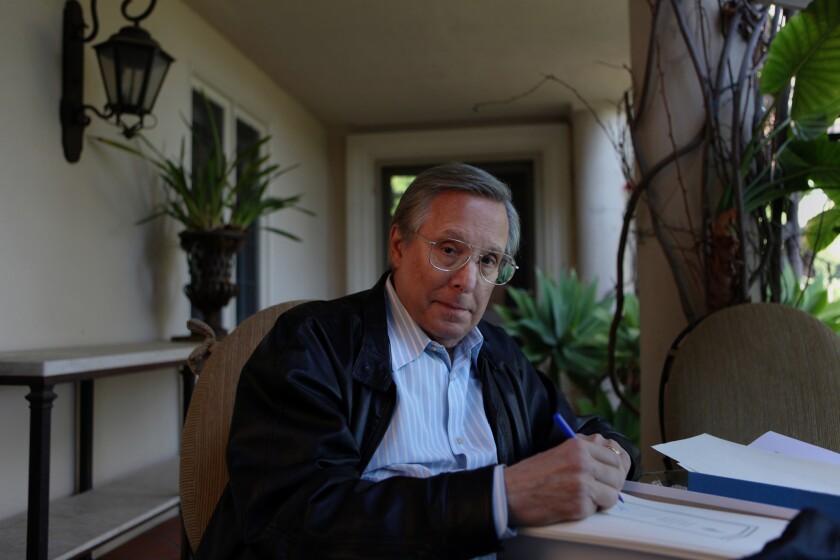 Coming off the success of the groundbreaking horror movie "The Exorcist" and the Academy Award-winning cop thriller "The French Connection," director William Friedkin seemed to have the magic touch in the 1970s — until he made "Sorcerer."
Adapted from the the 1950 Georges Arnaud novel "Le Salaire de la peur" ("The Wages of Fear") and inspired by the 1953 Henri-Georges Clouzot film of that name, "Sorcerer" is a taut thriller about four outcasts transporting truckloads of high explosives over treacherous South American terrain.
Released in 1977, the film was a critical and box-office failure that threatened to derail Friedkin's career. Through it all, though, "Sorcerer" has remained the director's favorite of his films, and over the past 37 years, more than a few people have come around. Many critics now regard the film as an overlooked classic.
Now, nearly four decades after the film's initial release, a new digital restoration of "Sorcerer" is returning to theaters and will be available on Blu-ray and DVD on April 22. "Sorcerer" also played Saturday as part of the TCM Film Festival and will play the Cinefamily beginning April 16,
In a recent phone interview, Friedkin, 78, spoke about what the movie means to him.
"It's the film of mine that I think is the best I've made because it's the one that came closest to my vision," Friedkin said. "'Sorcerer' is the only film I've made that I wouldn't change a frame of."
After "The Exorcist," Friedkin said he didn't want to do another supernatural film. (Don't let the title mislead you: "Sorcerer" is the name of one of the trucks in the movie.)
"I was looking for a grittier subject that was more in line with the films that I felt the closest kinship to: action-adventure films that were really offbeat but very profound."
"The Wages of Fear" fit the bill, and after Friedkin found out the rights to the original novel were available, he got Clouzot's blessing to make his own film version.
"I believed that the story was timeless because it involved four guys who are basically enemies but who had to work together or blow up," Friedkin said. "It seemed to me that that was a metaphor for the world, and still is. You have all these countries that either have to find a way to come together and cooperate or the world will be destroyed."
Asked why "Sorcerer" failed to connect with audiences upon its original release, Friedkin replied, "I have no way of knowing that. I just don't know."
He did offer that "Sorcerer" was released a week after "Star Wars," a movie that "changed the entire zeitgeist of American film." Yet he stopped short of chalking the film's fate up to the blockbuster space opera.
"There are just things over which we have no control, and that's one of the themes of 'Sorcerer,'" Friedkin said. "It's the main theme — that no matter how difficult your struggle is, there's no guarantee of a successful outcome."
ALSO:
'Rio 2' has catchy songs but fails to take flight, reviews say
Cameron Diaz, Fox win ratings appeal for 'The Other Woman'
'22 Jump Street' red-band trailer: Tatum, Hill hit spring break
---
The complete guide to home viewing
Get Screen Gab for weekly recommendations, analysis, interviews and irreverent discussion of the TV and streaming movies everyone's talking about.
You may occasionally receive promotional content from the Los Angeles Times.