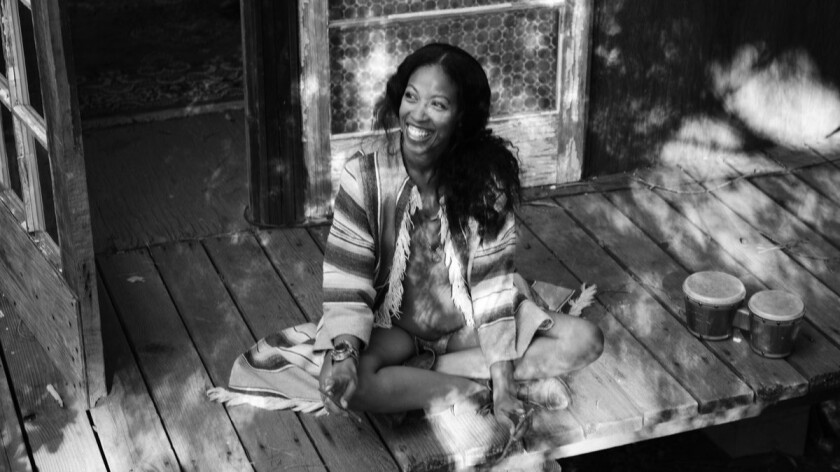 Freddie Gibbs and Madlib, "Bandana" (Keep Cool/RCA). In late May, the Oxnard-born producer Madlib, who keeps a secluded studio and audio laboratory somewhere in Highland Park, caused an online hubbub when he noted that he'd used an iPad to make all the beats on this new collaboration with Gary, Ind.-born Gibbs.
Madlib (Otis Jackson Jr.) is best known for his work with J Dilla, Kanye West, MF Doom and dozens more. He has been so associated with dusty, obscure vinyl samples and a certain analog approach that his admission — more a boast — was met with baffled awe among purists. Beat-making isn't an art most people can do while relaxing on the couch.
Silly mortals. This is Madlib, lord of the freaky loop, who in collaboration with Gibbs across this album proves he can sketch out a classic rhythm with the minimalist precision of Picasso drawing a butt.
For his part, Gibbs is an unapologetic street rapper who cusses his way through verses with glee, tossing f-bombs as he relays couplets. "Obama got elected today — I got arrested today," he raps on "Situations," noting an L.A. County jail strip search — before maligning former Atty. Gen. Jeff Sessions.
Nia Andrews, "No Place Is Safe" (World Galaxy/Alpha Pup). The Los Angeles singer, songwriter and producer is so far best known for her work backing Solange on her "A Seat at the Table." But within a few finger-snapped bars of "Linger," measured out against a minimal contra-bass opening, Andrews claims center stage on her first album.
Working at the intersection of R&B, folk and soul, the UCLA alum plays guitar across "No Place Is Safe," strumming out chords on an undistorted electric as gentle percussion guides her. "Might Be Eternity" drifts in with a psychedelic Laurel Canyon essence. She sings of the solitude of living in the Valley, of Hollywood friends unwilling to trek over the hill: "If I didn't live here would I even come and see me?" It depends — are we talking Sherman Oaks or all the way out in Reseda?)
Oh Sees, "Henchlock," (Castleface). Though not that many acts can pull it off, the world needs more 20-minute immersion jams. Whether an extended "Venice Bitch"-style Lana Del Rey story-song, a mesmerizing Grateful Dead "Dark Star" zone-out or a hardcore punk anthem a la F— Up's "Year of the Pig," a good, long musical marathon can serve as a salve, especially in our contemporary TikTok-driven micro-jam culture.
"Henchlock" is the best long song of 2019. Taken from the northeast Los Angeles psychedelic-garage-punk band Oh Sees' upcoming double album, "Face Stabber," the 21-minute song runs at a relentlessly steady, double-drummed clip. As with Pink Floyd's tripped-out "Interstellar Overdrive" or Husker Du's "Recurring Dreams," the band gets into a groove, rides it out and then rides it out some more.
For tips, records, snapshots and stories on Los Angeles music culture, follow Randall Roberts on Twitter and Instagram: @liledit. Email: randall.roberts@latimes.com.
---