Neko Case, k.d. lang and Laura Veirs unite for 'Atomic Number' -- the result of an offhand email
Neko Case, k.d. lang and Laura Veirs, "Atomic Number" (Anti- Records). With more than 30 studio albums among them, Neko Case, Laura Veirs and k.d. lang understand how to build a song, be it a torch-and-twang ballad by lang, a Case-built Brill Building bruiser or a Veirs-ian folk-pop shape-shifter.
Now the artists have united for a project simply titled "case/lang/veirs," in which the musicians play songs they wrote together. This week, they released the first of them. It's called "Atomic Number," and if the song's any sort of portent, fans are right to mark the June 17 release date on their calendars.
Like the other 13 tracks coming on "case/lang/veirs," "Atomic Number" is the result of a seemingly offhand email from lang to the two a few years ago. It read, "I think we should make a record together." Eventually they did, and Los Angeles label Anti- signed on to release it.
See more of Entertainment's top stories on Facebook >>
With its cool rhythm and intermingling voices, "Atomic Number" features three assured creators whose work tackles hard emotion. The Portland, Ore.-based Veirs started in a punk band but quickly expanded her aesthetic to embrace song craft. The platinum-selling, Grammy-winning work from lang has mined the depths of American music, exploring the intersection of country, folk, the American songbook and balladry. And Case's best songs, both solo and as a member of the New Pornographers, place her among the top songwriters of her generation.
After the record comes out, the trio will embark on a summer tour that kicks off in San Diego on June 22 and arrives at the Greek Theatre on June 23. They'll then move up the coast before heading east for shows in Colorado, Nevada and the Eastern Seaboard.
Luther Dickinson, "Blues & Ballads: Folksinger's Songbook, Volumes I and II," (New West). Best known as co-founder of the North Mississippi Allstars, Luther Dickinson on his new album gathers a bounty of old and new songs to celebrate his musical heritage, the spirit of Memphis, Tenn., and the unspoken connections among folk, country, blues and rock 'n' roll. The son of legendary Memphis session man Jim Dickinson, Luther grew up in the rural South in both the sound of the region and surrounded by the renegade spirits that created its music.
"Blues & Ballads" is the product of an honorable truth: "When the elders began passing on, I realized that my family, friends and heroes should be made into folk heroes and their vernacular and stories should be sung," wrote Dickinson in the album's notes. He does so across 21 songs, some featuring guests including singer-songwriters Jason Isbell and Jim Lauderdale, soul singer Mavis Staples, bassist-singer Amy LaVere and fife and drum player Shardé Thomas.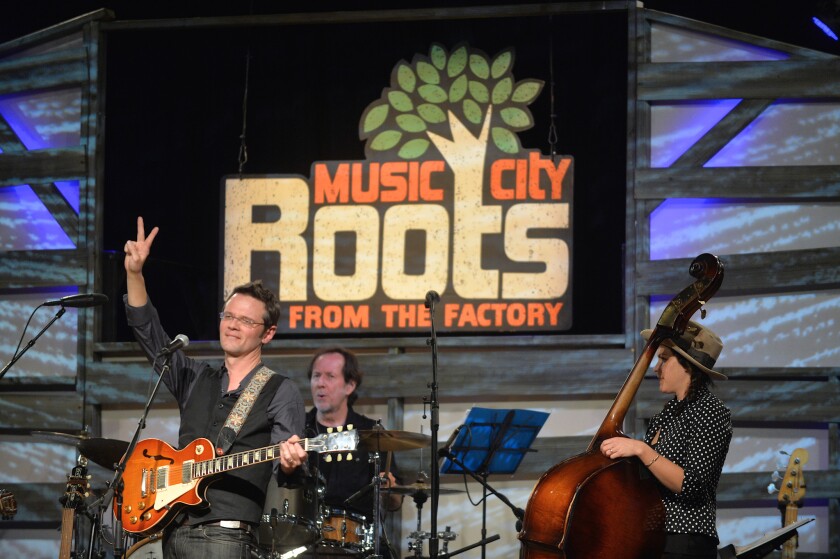 Dickinson dipped into his own catalog to rework some North Mississippi Allstars tunes, and adapted others from old standards. Opener "Hurry Up Sunrise" is a reworked version of a song he learned while playing with the late fife and drum player (and Thomas' grandfather) Othar Turner. The exquisite ballad "Ain't No Grave" was written just after Dickinson's father died. With Staples harmonizing, the song feels as old as the blues itself. "I'm unrepentant, I have no fear/ I've heard the music of the spheres," sings Luther. "Blues & Ballads" offers repeated evidence of that truth.
Matmos, "Ultimate Care II" (Thrill Jockey). Next time you have a load of laundry to do, casually inform your housemate of those plans, steal away and start playing "Ultimate Care II" at moderate volume. The new album by the Baltimore-based duo Matmos was created by sampling the various noises of their Whirlpool Ultimate Care II washing machine, and the 38-minute work extends the length of a cycle. Eventually your partner will connect the dots as the pair work the stealth thumps, weird whooshes and motorized swirls into a cascading body of rhythmic energy.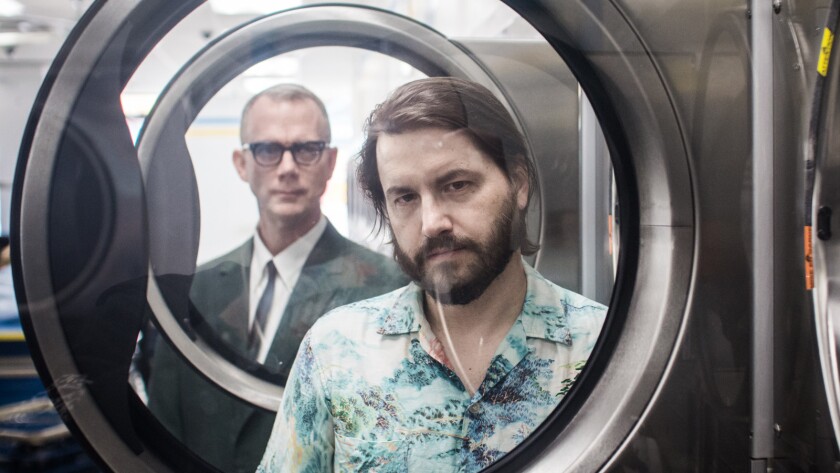 Beginning with the grinding clicks of the machine's timer, "Ultimate Care II" fills with water to open, a humming, minimal tub-rumble eventually working into a beat. Clangs, bumps, strange hisses and odd reversals come and go as cycles shift. Beats morph into washes of ambient noise. Matmos and guests including producer/performer Dan Deacon bang out beats on the tub, the lid, the body. Sibilance mixes with low-end noise, all manipulated into a composition with as much dynamic dexterity as a symphony.
Matmos — Drew Daniel and M.C. Schmidt — have perfected this sample-heavy method over the decades, most famously in collaboration with Bjork. On past works they've used recordings of surgical procedures and experimental hypnotherapy sessions in their sound palette, and they've composed themed works on gay icons and the American Civil War. I once saw them build a track from scratch by sampling the plucked spines of a cactus. In 2004, at the Yerba Buena Center for the Arts in San Francisco, I watched for hours over the course of a week as they improvised music from 9-to-5 daily as a way to explore the grind of the average workweek. That job paid off. The grind at the center of "Ultimate Care II" proves that even the most mundane of rituals can generate remarkable, creative results.
---
From the Emmys to the Oscars.
Get our revamped Envelope newsletter, sent twice a week, for exclusive awards season coverage, behind-the-scenes insights and columnist Glenn Whipp's commentary.
You may occasionally receive promotional content from the Los Angeles Times.