Decrying new LPs as 'commemorative plates you can't even eat off,' reissue imprint Numero Group explores Environments and 'Technicolor Paradise'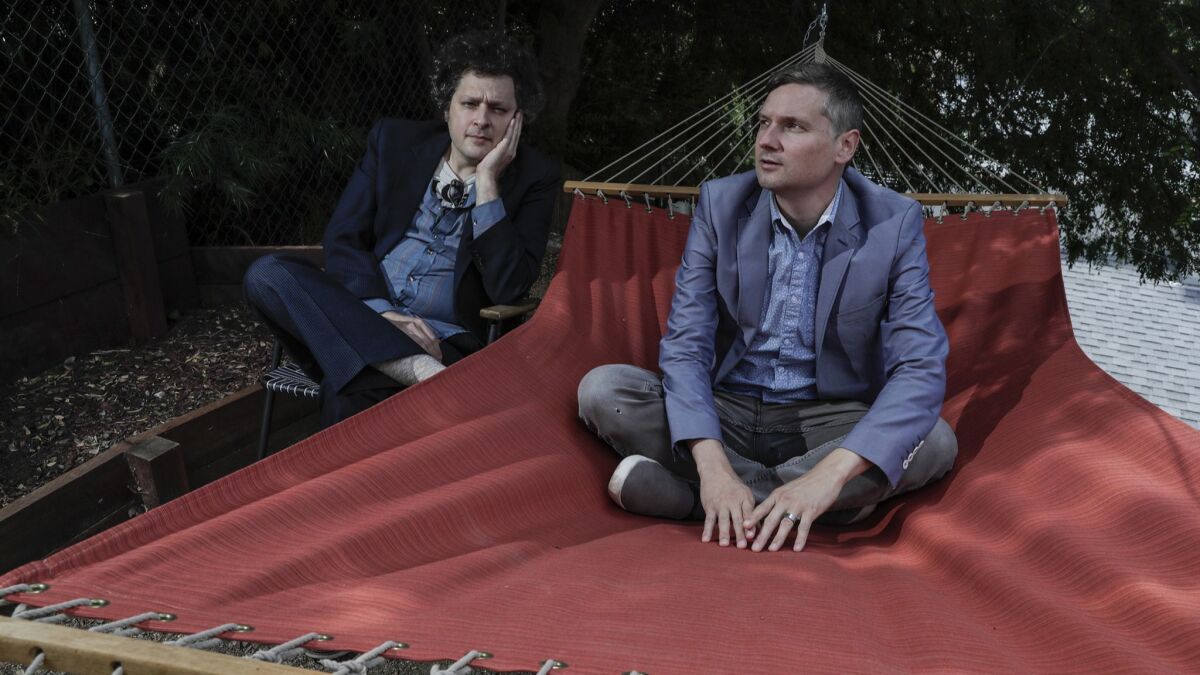 Within an hour of sitting down with Ken Shipley, co-owner of the respected reissue imprint Numero Group, he and colleague — and fellow obscure music expert — Douglas Mcgowan had offered the following revelations:
Vinyl remains a dying format — and its demise can't come soon enough; when Numero Group earned one of its six Grammy nominations, members of the team attended the ceremony while tripping on psychotropics; there are too many reissue labels putting out way too many unsellable records; and music streaming platforms such as Spotify should be embraced, not dismissed.
"We all agree that, on some level, we'd like to get rid of records," Mcgowan says, adding that there are more than enough in the world. This coming from a respected vinyl hunter, head of the esoteric Yoga Records imprint and a curator who describes himself as "a hardcore record collector."
Ironically, they're sitting down in part to discuss "Technicolor Paradise: Rhum Rhapsodies & Other Exotic Delights," a new triple-LP or three-CD package of instrumental music.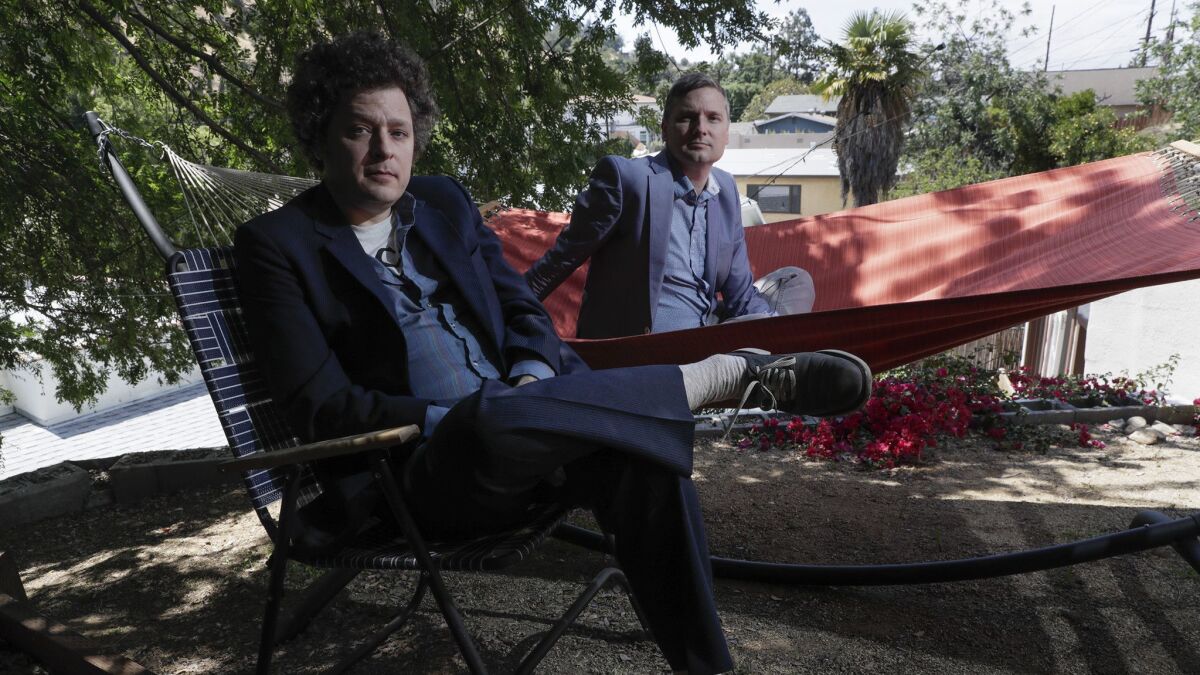 Largely issued through Los Angeles labels, the music was originally made as part of a rush that rose after the late 1950s success of "exotica" composers such as Martin Denny, Les Baxter and Juan Garcia Esquivel.
As the two lounge on the back patio of Shipley's house in Mt. Washington, they add that the major labels are to blame for ruining the vinyl revival and that Numero Group's recent foray into audio-based iPhone app creation, a stunning ambient sound product called Environments, recouped its investment quicker than any project in the label's 15 year history.
We have these conversations. How much stuff can be discovered?
— Ken Shipley of Numero Group
Shipley calls the current reissue landscape "a rat race."
"The world is over-reissued right now," he says. "There's probably a guy down the street who's starting a reissue label, and we don't even know it yet."
"The thrill is gone," Mcgowan adds, dryly.
Shipley: "We have these conversations. How much stuff can be discovered?"
To describe the vinyl and box set business as "commemorative plates you can't even eat off of," as the company did in the debut issue of its printed Periodical Numerico publication, is quite the indictment considering the source.
The Chicago-born Numero Group, which recently opened an office in Los Angeles, has been the Bradford Exchange of the reissue community, earning its reputation through such archival packages.
Among the most prominent have been the Grammy-nominated "Syl Johnson: Complete Mythology," which helped resurrect the career of a lesser-known Chicago soul singer; its "Eccentric Soul" series of private-press R&B records; a compilation of punk music by hardcore band Hüsker Dü called "Savage Young Dü"; and "Jackie Shane: Any Other Way," which, issued in 2017, celebrates an unsung transgender soul vocalist.
The Environments project hasn't produced an object at all. Rather, the app compiles nearly two dozen high-quality field recordings originally issued on LP. (An Android version is on the way.) Consisting of tapes recorded on stereo mikes by sound artist Irv Teibel starting in the late 1960s, Environments contains the 11 albums put out by Teibel's label, Syntonic Research, including such gems as "Gentle Rain in a Pine Forest," "Summer Cornfield" and "Optimum Aviary."
The project arrived with a heady goal, says Shipley: "We're going to reinvent the future of these gigantic packages that we're making by saying, 'What if we just made them a lot smaller and you could take a box with you anywhere you went?'"
The result is captivatingly simple and perfectly suited for meditation, as a noise-canceling sleep aid or for just zoning out and taking your mind on a journey through Georgia's Okefenokee Swamp at dawn, an English meadow, the "Ultimate Thunderstorm" or an unnamed forest near a farm somewhere.
There, on "Wind in the Trees," a breeze flows through the upper branches across the 30 minutes and the most dramatic moment comes when a screeching Jay zips past. A few minutes later, the distant moo of a cow offers trace hints of a mid-1970s world that exists beyond technology's reach.
"Technicolor Paradise" feels equally distant, but for other reasons. Starring nearly-lost-to-time artists including Clyde Derby, Chico Jose, the Centuries and Darla Hood (of "Our Gang" fame), the package celebrates the darker, more curious corners of the 1950s and '60s easy-listening boom.
The release of "Technicolor Paradise" concluded a months-long initiative that introduced to streaming platforms some of the volumes of midcentury instrumental sounds among Numero's holdings.
The Shipley-curated collection also makes a convincing case that essential music remains undiscovered or forgotten. As performed by acts including Red Harrison & his Zodiacs, Bailey's Nervous Kats, the Voodoos and the Shelltones, the tapes reveal studio musicians — twang-bar experts on guitar, versatile percussionists keyed in to global rhythms and pianists whose notes echo as if seeping out of dank catacombs — reveling in exotic environments of their own making.
The music, like all of the company's projects, is part of an ever-expanding Numero-owned catalog of thousands of songs — both master recordings and publishing rights. It pays its bills by exploiting those properties. It pitches songs for usage in films, licenses tracks for commercials and introduces the music onto Spotify, Apple Music, Pandora, YouTube Music and the like.
Shipley learned his ownership lesson during his formative years working for the label Rykodisc. The once high-flying imprint was one of independent music's biggest success stories of the 1990s, and it collaborated on reissues for artists including David Bowie, Elvis Costello and Nick Drake — each of whom then left the label once their contracts expired.
Shipley said he realized that all Rykodisc had done "was wash their car for 15 years and made sure it was in good running order, and then they had a classic car.
"I don't want to make a classic car for somebody else," he added. "I want to make a classic car for us."
He founded Numero Group in 2003 with partners Tom Lunt and Rob Sevier, and a decade later, having bought out Lunt, the imprint entered a partnership with indie powerhouse the Secretly Group.
Shipley cites "You and Me" as the label's business model. A recording by an early 1970s soul group called Penny & the Quarters, it was found by a Numero operative on a studio tape at a yard sale. The song has since been licensed for use in ads for Ikea and Oreo cookies. "It's been streamed 12 million times. It's been used in 10 movies a year. And it's our song. It's something we made," Shipley says.
Environments and "Technicolor Paradise" follow a similar template, but to a wildly divergent ends. Open the Environments app and listeners have immediate access to unique natural soundscapes that engineer Teibel traveled the world to capture.
Numero's resurrection came out of communications between L.A.-based Mcgowan and the archivist for the late Teibel's Syntonic Research. Mcgowan didn't think there was a market for "Environments" vinyl re-pressings, but "immediately thought it could be an app, and that Numero might want to do this," Mcgowan said.
The hurdle? Nobody in the organization knew anything about producing, promoting or launching an app.
They barreled ahead anyway. Shipley reasoned that Numero could pull it off, because "we have a real grasp of how to present historical recordings and tell really interesting stories."
Mcgowan calls it "the first of its kind."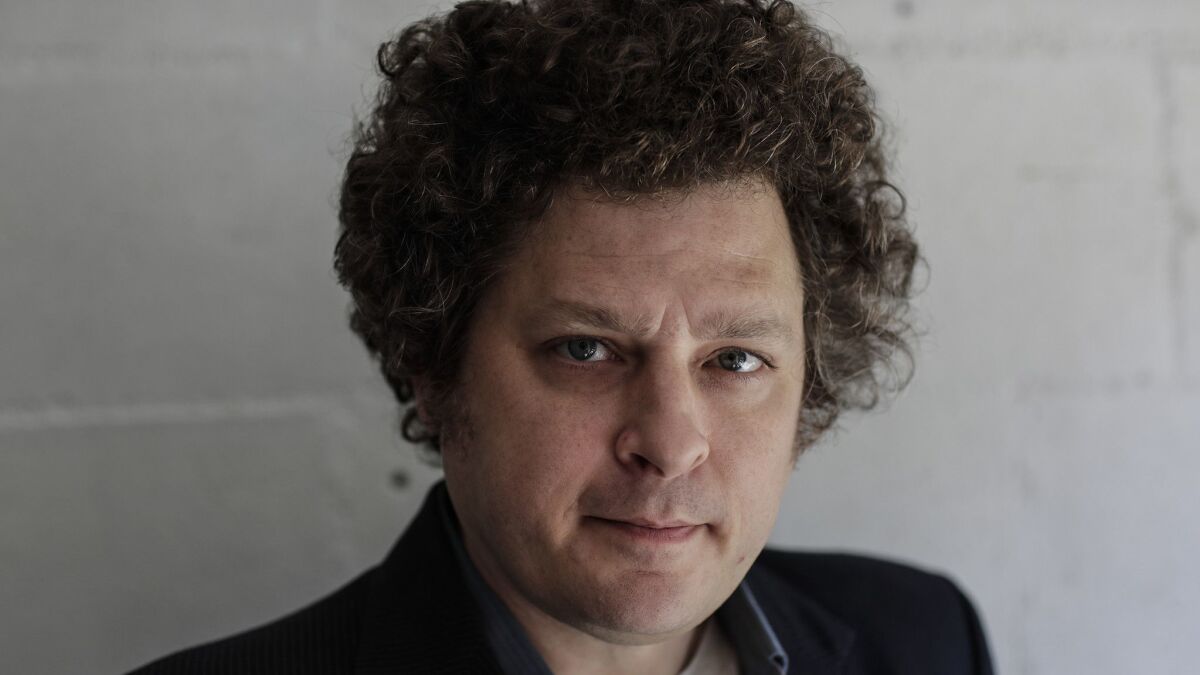 Shipley calls it the logical extension of the "Environments" brand. After all, it would be hard to justify celebrating nature by producing an environmentally unsound, petroleum-based object. Since its release in February, Environments has earned placement on the Apple app store's coveted recommendations page, and it remains a top pick in the Health & Fitness category.
Although Shipley declines to say how many copies of the app Numero has sold, it's earning royalties minus such hassles as warped records, shipping costs or available shelf-space. Last summer, in fact, the company cleaned its own closets with an inventory-spanning $5 sale of its CD sets.
When the company announced the sale, Shipley said his peers called him crazy. His cussed response: "You know what's crazy? Looking at these ... boxes."
---
Get our L.A. Goes Out newsletter, with the week's best events, to help you explore and experience our city.
You may occasionally receive promotional content from the Los Angeles Times.