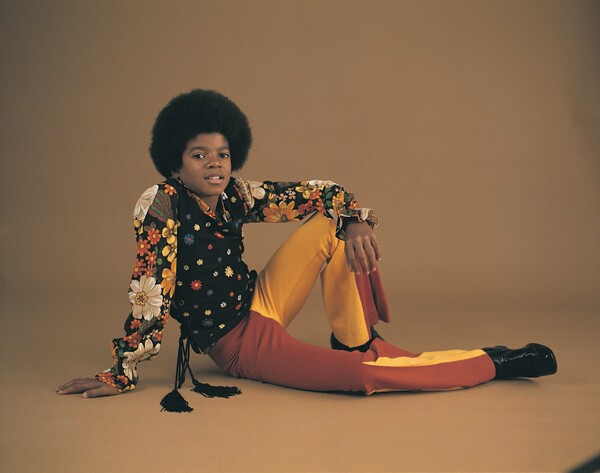 17 Images
Michael Jackson: Life in pictures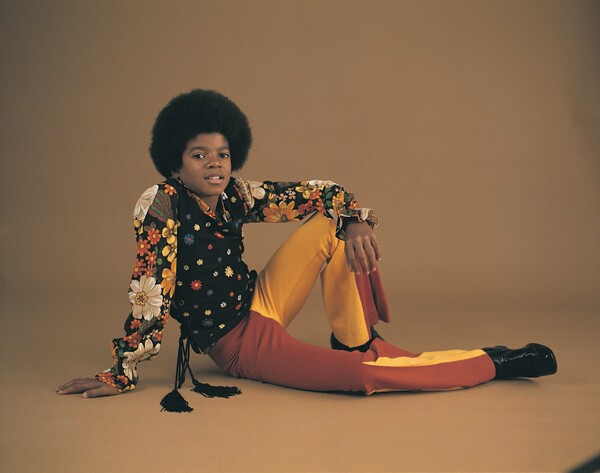 Michael Jackson grew up in Gary, Ind., the seventh of nine children. Patriarch Joseph Jackson saw star potential in his sons, and molded Michael, Jackie, Tito, Jermaine and Marlon into a singing group called the Jackson 5.
(Motown)
Joseph Jackson wasn't the only one who saw talent in his young sons: In 1969,
Motown Records
president
Berry Gordy
Jr. signed the group to his label. It didn't take long for Jackson 5 songs like "ABC" and "I'll Be There" to become pop favorites.
(Associated Press)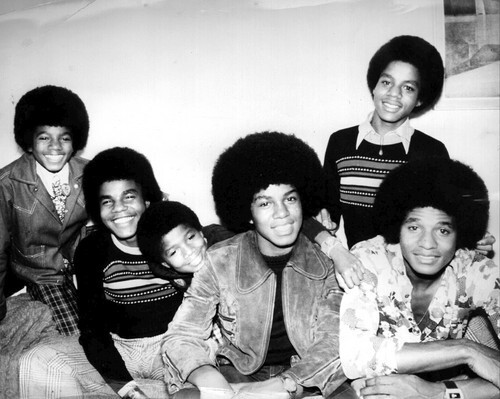 Gordy was especially taken with young Michael. "This little kid had an incredible knowingness about him that really made me take notice" he told author Gerald Posner in the 2002 book "Motown." "He sang his songs with such feeling, inspiration and pain -- like he had experienced everything he was singing about."
Smokey Robinson
recalled Jackson was "a strange and lovely child an old soul in the body of a boy. He was driven, determined, intense."
(Frank Barratt / Getty Images)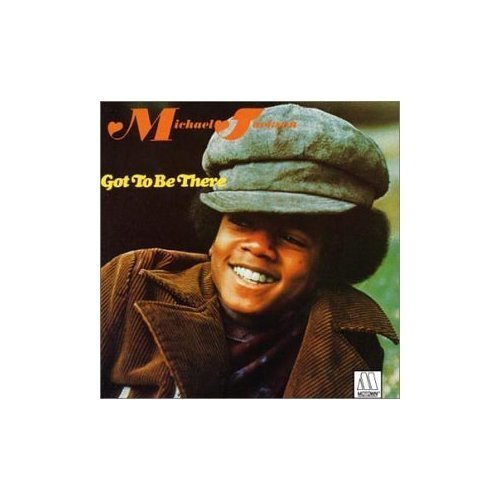 By 1972, Jackson had his first solo album, "Got to Be There," which contained the title hit as well as "Rockin' Robin." His first solo No. 1 single came the same year -- the title song from the movie "Ben."
(Amazon.com)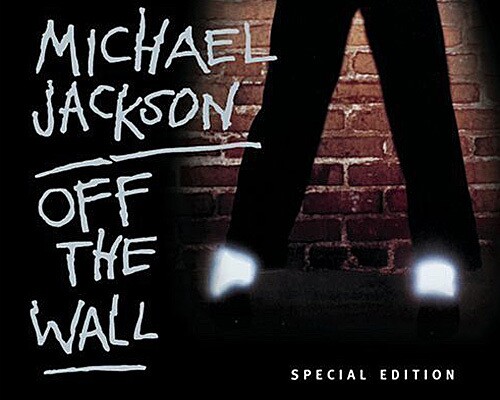 In 1979,
Michael Jackson's
fifth solo offering, "Off the Wall," became the bestselling album of the year. With "Off the Wall," Jackson became the first artist to have four singles -- "Don't Stop 'til You Get Enough," "Rock with You," "Off the Wall" and "She's out of My Life" -- hit the top 10 of the Billboard Hot 100. To-date, it has gone seven times platinum in the U.S. and has sold 20 million copies worldwide. In spite of critical and commercial acclaim, Jackson won just one Grammy for the album (best R&B male vocal performance for "Don't Stop.")
()
Jackson's next solo album, 1983's "Thriller," broke industry sales records and erased the divide that separated black music from the American mainstream. Its success enabled him to broker what were believed to be the highest royalty rates ever earned by a recording artist. "Thriller" won eight Grammys, and is estimated to have sold more than 65 million copies world wide.
(Ken Hively / Los Angeles Times)
Sales of his next album, "Bad," released five years after "Thriller" in 1987, paled beside the figures for its predecessor but still were colossal. In songs like "Dirty Diana," "Smooth Criminal," and "Leave Me Alone," it also began to show an insidious new to Jackson's music. In those songs, filled with negative vibes about women, "Jackson the songwriter was letting loose some demons," according tothe authors of "The New Rolling Stone Album Guide," published in 2004.
(Dave Hogan / Getty Images)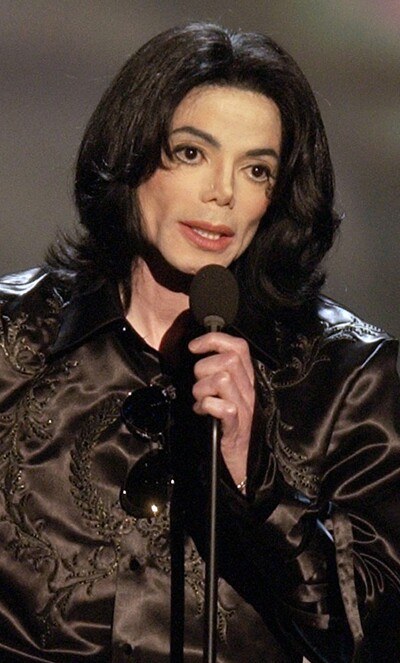 In 1993, a 13-year-old boy who had visited Jackson's
Neverland Ranch
accused Jackson of molestation. A civil suit was settled out of court for an estimated $20 million and prosecutors subsequently closed their investigation into the molestation charges. "I am not guilty of these allegations," Jackson, then 35, said after the settlement was reached. He lost a Pepsi endoresement as well as a deal to develop several films that were to be star vehicles for him. The longrunning Captain EO attraction at
Disneyland
that featured Jackson was scrapped.
(AP)
In 1994, Jackson married Lisa Marie Presley after having first met almost two decades earlier, in 1975. Lisa Marie reportedly helped Jackson through the sexual abuse accusations and he proposed soon after. The pair called it quits two years later.
(Associated Press)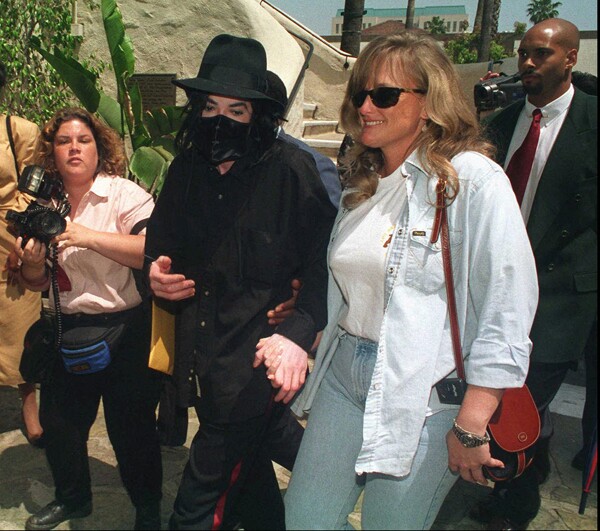 Jackson married Deborah Jeanne Rowe in Sydney, Australia, in November 1996. The two had been close for 10 years, as Rowe was his dermatologist's nurse. However, the two decided to get married once Rowe became pregnant with their first child, Prince. The two also had a daughter, Paris, before divorcing in 1999. After Jackson and Rowe parted ways, a second son, Prince Michael II, was born to an unknown mother.
(Chris Pizzello / Associated Press)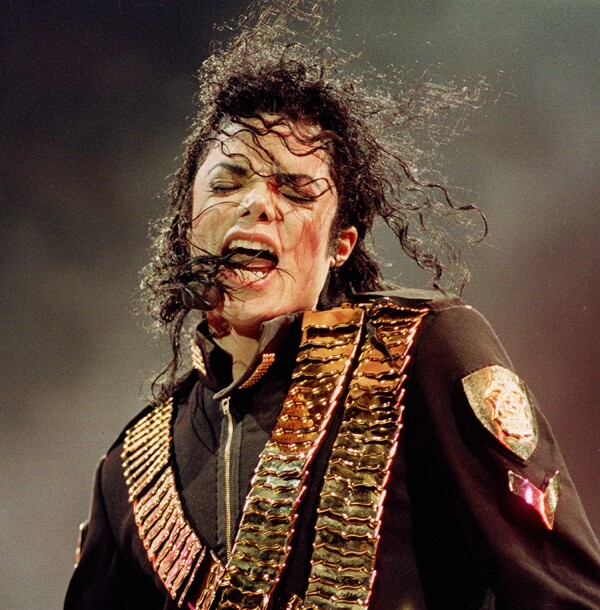 Meanwhile, the albums that followed "Bad" -- 1991's "Dangerous," 1995's "HIStory: Past, Present, and Future, Book I" and 2001's "Invincible" -- failed to attract the attention, praise or sales of his previous work. Times critic Robert Hillburn wrote that "Invincible," in particular, "the low point" in his career, "frequently sappy, derivative and labored." At the time it came out, "Invincible" was the most expensive album ever produced, according to inudstry insiders.
(C.F. THAM / Associated Press)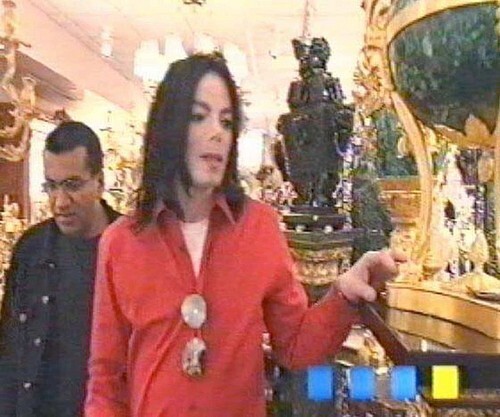 In the 2003, the documentary "Living with
Michael Jackson
," British journalist Martin Bashir was granted unprecendented access to the pop icon for a span of 8 months. Jackson told Bashir that, in spite of the earlier case against him, he still invited children to share his bedroom and saw nothing wrong with it. "It's not sexual," he insisted. "I tuck them in, have hot milk, give them cookies. It's very charming, it's very sweet." After seeing the resulting film, Jackson denounced it as "terrible and unfair."
(Associated Press)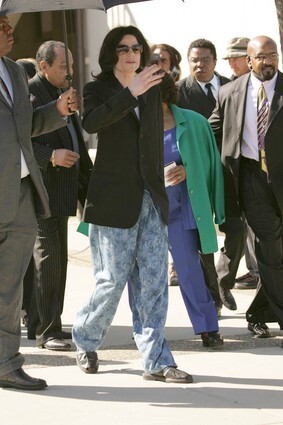 In December 2003, after settling the first molestation case, Jackson faced new accusations of sexual abuse. According to a lawyer for the Jackson family, the case stemmed from a 12-year-old boy's charges of molestation during visits to Neverland during the winter of 2002. Sources said the boy alleged that Jackson served him wine and then molested him several times.
Nine felony charges were levied against the king of pop, including two counts of administering an intoxicating agent and seven counts of performing lewd or lascivious acts on a child under 14. Jackson pleaded not guilty to all charges but caused a stir when he appeared in court in pajama pants, as seen here. He was acquitted on all charges in June 2005.
(Al Seib / Los Angeles Times)
He quite literally lived in a fantasy world -- the sprawling compound he named Neverland after the mythical home of his fairytale favorite, Peter Pan. His pal,
Elizabeth Taylor
, staged her last walk down the wedding aisle there, and
Marlon Brando
spent many of his last days as a guest in a cottage on its lush grounds. The ranch was replete with amusement park rides, including replicas of exotic pets, including a boa constrictor named Muscles and a chimpanzee named Bubbles; and a movie theater with its own abundantly-stocked snack stand.
"I never had the chance to do the fun things kids do," the man who grew up in recording studios and on concert stages once explained. "There was no Christmas, no holiday celebrating. So now you try to compensate for that loss."
(Getty Images)
Throughout his career, Jackson has received many landmark awards, including the Living Legend Award at the 35th annual Grammy Awards and the Artist of the Millenium award at the 2002 MTV Video Music Awards.
(Timothy A. Clary / AFP)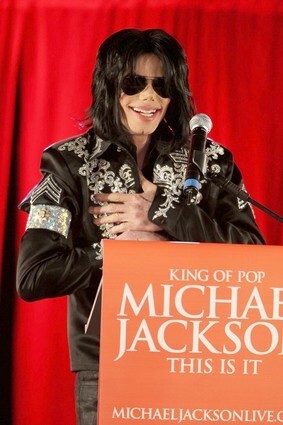 Jackson's death on June 25, 2009, came just as he was readying to make a career comeback. The pop star was set to launch his "This is it" summer residency in London.
(Dave Hogan / Getty Images)