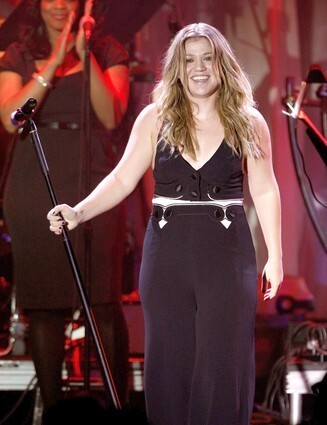 13 Images
Kelly Clarkson's fashion high and low notes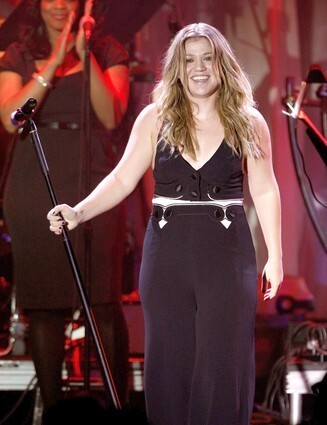 Kelly channeled
Janis Joplin
with her rendition of "Piece of My Heart" at the 2009 Grammy salute to
Clive Davis
, but her jumpsuit felt more like Toni Tennille. Where's the Captain to go along with that nautical detail, Kel?
(Kevin Winter / Getty Images)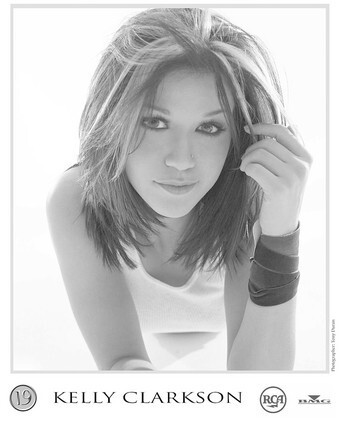 Ah, the Kelly we all fell in love with: the girl next door with just a dash of naughty.
(Tony Duran / BMG)
Kelly experiments with textures and accessories on tour. Baubles on the pants, baubles on the wrist -- and is that really fur trim at the neckline?
(WireImage)
Comment all you like about the size of Kelly and her periwinkle gown at this 2009 Grammy event, but what's really concerning is how closely her hair matches her gold purse. Yikes!
(Jason Merritt / Getty Images)
Kelly should be glad this interview is on the radio because not even those super-cute sunglasses can dress up this T-shirt.
(WireImage)
Kelly's four-year love affair begins on the set of "From Justin to Kelly"… her love affair with heinous, shredded tops, that is.
(Jon Farmer / Twentieth Century Fox)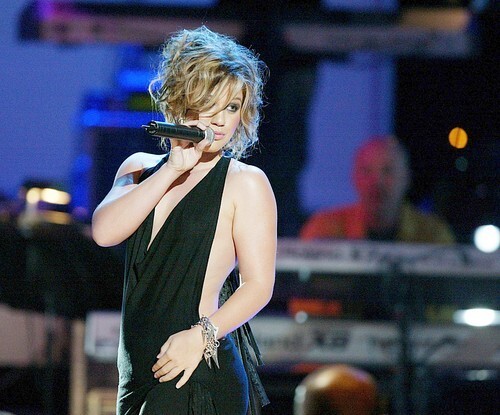 Our little Kelly's all grown up! Here, at Lifetime TV's "Women Rock!" concert, divalicious Clarkson shows some skin.
(Kevin Winter / Getty Images)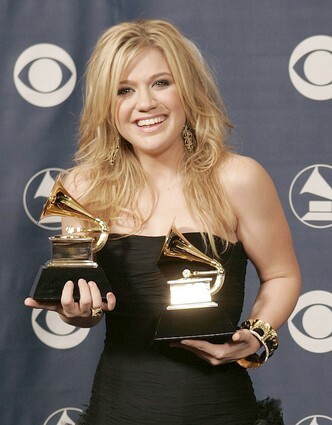 Blonde, svelte, and double-fisting her Grammys, this is the best Ms. Clarkson has ever looked. Ever.
(Bryan Chan / Los Angeles Times)
What possibly could have inspired this hairdo(n't)? Here, Kelly is performing at a concert honoring Reba. Maybe it's a country thing?
(Kevin Winter / Getty Images)
Forever the (fashion) victim, our darling Kelly falls prey to the allure of the bubble dress. Kelly, Kelly, Kelly: the bub is a privilege, not a right.
(Gus Ruelas / Associated Press)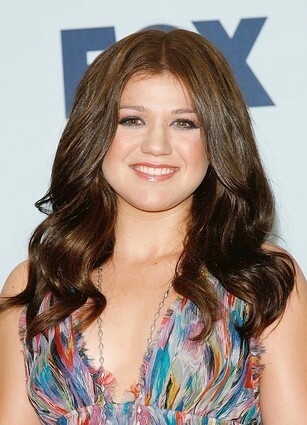 Kelly finally learns how to flatter her curvaceous bod in this flowing, bohemian number. Also, Kelly's light makeup and hair keep her looking fresh as a daisy; just like a Proactiv spokesmodel should look!
(Kevin Winter / Getty Images)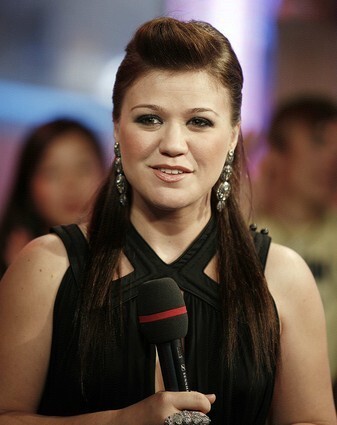 Remember that interminable pompadour phase? Here, Kelly rocks the Gwen Stefani-inspired 'do on TRL. (Sorry, but you aren't allowed to make fun of this pic if you wore one too.)
(Jeff Christensen / Associated Press)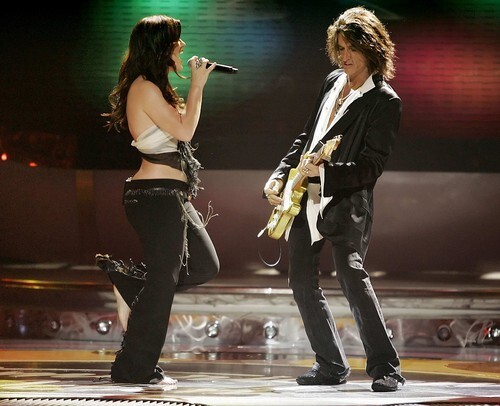 The shredded top is back for more! Clarkson returns to the American Idol stage to perform on the show's season finale, and fashionistas across the country shudder.
(Kevork Djansezian / Associated Press)