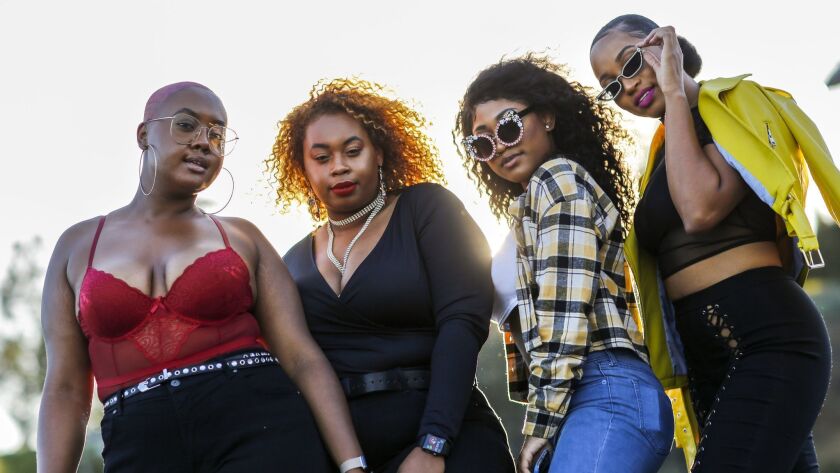 Pop Music Critic
True, grown-up commitment — not the romance of a fairy tale — is what Beyoncé and Jay-Z were determined to celebrate Saturday night at the Rose Bowl, where music's highest-profile couple played the first of two concerts on their joint On the Run II tour.
"This is real love," read a message on a giant video screen near the end of the evening, two hours or so after the married superstars, known these days as the Carters, had arrived onstage via elevator to open with a medley of Jay-Z's "Holy Grail" and "Part II (On the Run)," in which Beyoncé wonders, "Who wants that perfect love story anyway? / Cliché, cliché, cliché, cliché."
What a difference four years make.
As its title suggests, On the Run II is a sequel to an earlier road show the couple mounted in 2014, back when they guarded the details of their relationship so tightly that few outside their inner circle could envision anything beyond once-upon-a-time.
Since then, they've dug deep into a complicated story about marital strife that was just beginning to emerge — and not by their own doing — the last time they toured together.
It started with TMZ's publication of a now-infamous video showing Beyoncé's sister, Solange, attacking Jay-Z in an elevator. Then came Beyoncé's 2016 album, "Lemonade," with songs excoriating a cheating husband.
Last year, Jay-Z released his public apology, "4:44." And this summer, the duo completed the multi-act narrative with "Everything Is Love," a collaborative record about forgiveness and mutual achievement.
Taken together, these records have constituted perhaps the most impressive and thrilling stretch of work in all of pop over the last half a decade; without doubt, they've changed the way we think about Beyoncé and Jay-Z, whose exploration of vulnerability has made them only more powerful.
Yet you can sense a lingering irritation over how this development was put into motion (assuming, of course, that TMZ didn't receive that leaked security-camera footage from the Carters themselves).
At the Rose Bowl in Pasadena, several video interludes depicted the two filming each other in various settings — an easily decipherable manifestation of Beyoncé and Jay-Z's desire to control every aspect of their image.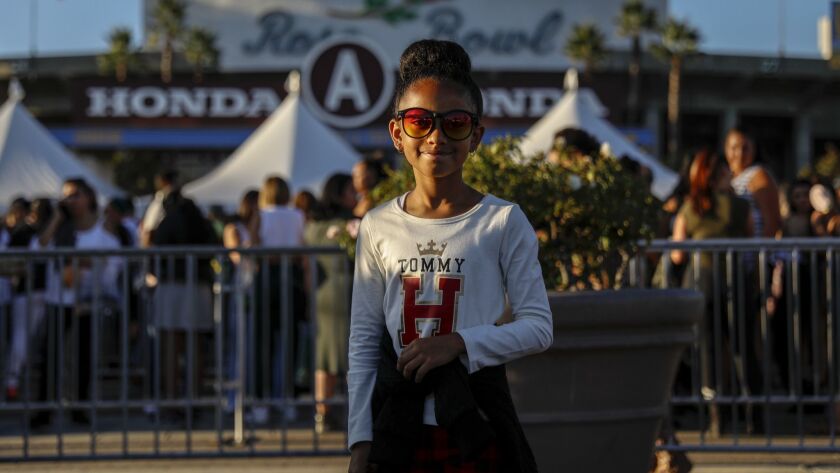 So the challenge for this show, which The Times was barred from photographing, was to embody that texture of realness within a framework that couldn't have been more tightly stage-managed. It also had to advance the Carters' intimate story while meeting the demands of an outsize stadium spectacle.
The latter was particularly tough. Though Beyoncé and Jay-Z have been working together for years, their catalogs can strike wildly different notes; each has covered a huge amount of sonic and thematic territory, which is one reason they've both stayed on top of a music scene that keeps broadening and accelerating.
Here that resulted in a cluttered set list with vivid songs about the couple's relationship interspersed with obligatory renditions of old hits.
Needless to say, nobody in the audience seemed to mind hearing Jay-Z's "Big Pimpin'," in which he describes women as tools, for the zillionth time. But it was still jarring to hear it right after Beyoncé's "Naughty Girl," about a woman happily flexing her sexual authority.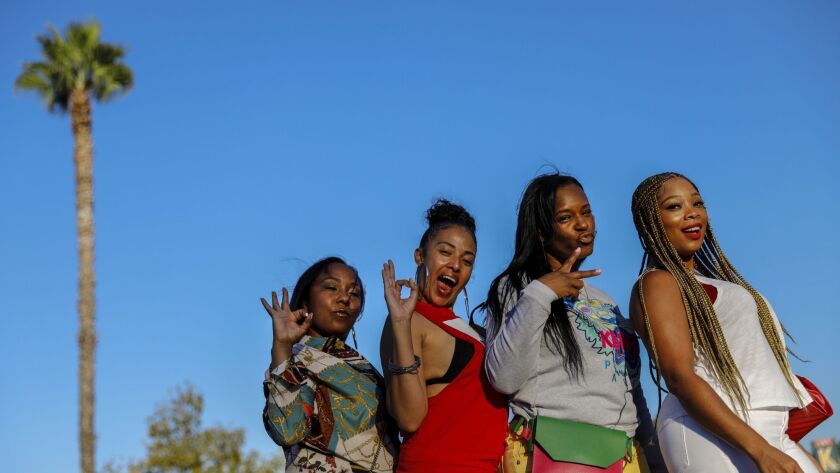 The incoherence was especially vexing, because it came just a few months after Beyoncé's stunning appearance at April's Coachella festival — a tribute to historically black colleges and universities that offered as complete an emotional and intellectual experience as any I've witnessed.
That crazily ambitious gig, before an audience even bigger than at the Rose Bowl, emphasized the singer's commitment to a creative concept; this one, with a number of proven routines from earlier performances, made you think about a superstar's need to please a crowd.
Which these two superstars certainly did, whether it was Beyoncé whipping her long hair in time to the thumping beat of "Run the World (Girls)" or Jay-Z boasting about having "the hottest chick in the game wearing my chain" in "Public Service Announcement."
The stage, with two parallel runways extending out onto the stadium floor, allowed each of them to get close to their fans; pyrotechnics and a killer live band (including horn and string players) provided the kind of heat and flash you can't stream at home.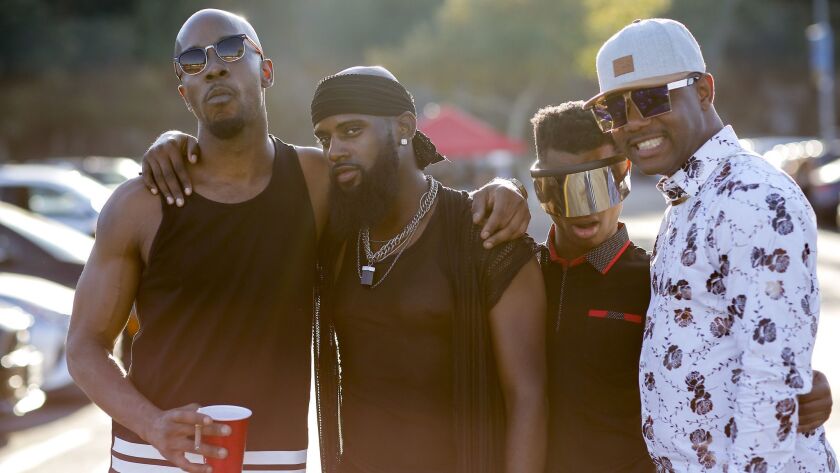 As for the representation of the Carters' real love, it was there for sure — though not always where they seemed to want you to find it.
A mash-up of Beyoncé's "I Care" and Jay-Z's "4:44" — songs about the effort and the self-analysis required to repair a broken relationship — felt too slickly integrated, as though Marvel Studios had jammed them together with corporate synergy in mind.
And a sequence of home movies showing the two artists with their children said less about their private life than it did about the fact that they apparently have a videographer on permanent standby.
But then you'd catch a small, seemingly unrehearsed moment like one that happened in the concert's home stretch, as they performed Jay-Z's "Young Forever."
A goopy hip-hop ballad built on a sample from Alphaville's '80s-pop hit "Forever Young," "Young Forever" might be the rapper's worst song, with corny lyrics and a beat that just lays there.
If Beyoncé knew the song was crummy, though — very likely, given how much sharper her taste is than her husband's — she appeared to have forgotten at the Rose Bowl, where she not only sang the hook but also mouthed Jay-Z's verses silently as she gazed at him with affection during his part.
Touching and funny and ever so slightly sad, it played like a true scene from a marriage.
Twitter: @mikaelwood
---