Review: Bruce Springsteen and Madonna strike a pose, with varied results, on new albums
Pop Music Critic
In early 1985, Madonna replaced Bruce Springsteen atop the Billboard 200 chart, her "Like a Virgin" having outsold his "Born in the U.S.A." during the week ending Feb. 9. Each album had actually come out the year before (and, in the case of Springsteen's, spent a stretch at No. 1 shortly after its release). But pop superstardom in the '80s — a decade dominated by these two giants along with Michael Jackson and Prince, whose "Purple Rain" was the blockbuster that "Born in the U.S.A." bumped from the top that February — was a longer-lasting experience than it is now; back in the slow-moving pre-internet era, MTV could help keep an album alive for ages.
Thirty-four years later, Madonna and Springsteen are going head to head again on Friday, with the release of her "Madame X" and his "Western Stars" — each artist's first studio record since Prince's death in 2016 made them the two survivors of the '80s' Big Four. With little A-list competition (and with a determined ticket-bundling strategy by Madonna), one of the albums is likely to finish the week as the country's bestseller. Unlike in the '80s, though, there's virtually no chance that the two titles might switch places the following week: The way pop works now, big event records like these — especially those by well-known old-timers — debut high on the chart, then sink quickly as listeners move on to other things.
In general, Madonna, 60, and Springsteen, 69, have responded differently to this changing environment. She's tried to play by the new rules, as when she blew up social media in 2015 by making out with Drake at Coachella, while he's sought to bring fresh attention to his legacy with a memoir and an intimate Broadway production. Yet the choice to release their latest albums on the same day, effectively blocking one of them from No. 1 (where the majority of their recent efforts have started out), seems to reflect a shared understanding of themselves as icons outside the hurly-burly of the modern pop marketplace.
There are other similarities between "Madame X" and "Western Stars." Each record is suffused with a sense of place — Portugal for Madonna, who lived in a castle-like estate near Lisbon for much of the last few years, and Southern California for Springsteen, who's said he was inspired by the "cinematic orchestral arrangements" of records made here in the late '60s and early '70s by the likes of Glen Campbell, Burt Bacharach and Harry Nilsson.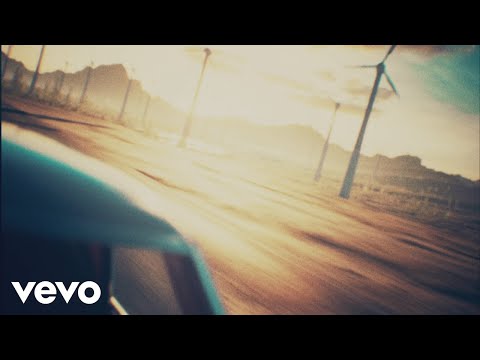 Both singers also have role-play on their minds. Madonna has described the Madame X of her album as a secret agent, while Springsteen sings on his in the voices of an actor and a stuntman — people, in other words, whose job is to pretend to be other people. The latter dug into this idea in "Springsteen on Broadway," the mostly one-man show that closed last year, in which he referred to Bruce Springsteen as an invention. And Madonna, of course, has been toying with identity for decades; her upcoming tour, a paid ticket for which gets you a SoundScan-able copy of "Madame X," will put her in theaters not much bigger than a Broadway house, all the better to highlight how much acting is in her singing.
Despite their differences, that's what really links these two veterans of a period in which music videos made pop stars into characters. And beyond their age, it's what sets them apart today from a generation of successors for whom music is just part of the multi-platform reality show of their lives. Nobody listens to a record by Madonna or Springsteen — as you would, say, a record by Drake or Cardi B — for an explicit accounting of their off-screen activities; these albums, no different from "Like a Virgin" and "Born in the U.S.A." before them, deal proudly in concepts and archetypes.
Which isn't to say that Madonna didn't want "Madame X" to sound like Drake or Cardi B. As she did for her previous effort, 2015's "Rebel Heart," the singer assembled a team of in-demand producers and songwriters, including Diplo, Mike Dean and Jeff Bhasker; Quavo of Migos and Swae Lee of Rae Sremmurd each turns up for a duet, as does Colombian singer Maluma, who appears on two tracks. And though it's clear that Madonna's surroundings informed the album — "Faz Gostoso" is a cover of a 2018 hit by Portuguese artist Blaya — it's also true that the throbbing Latin-pop beats in "Medellín" and "Bitch I'm Loca" are in keeping with a current top 40 shaped by "Despacito" and "I Like It."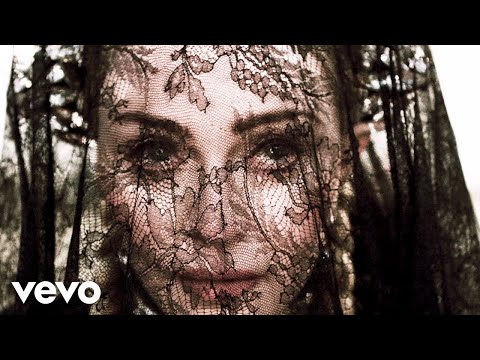 As always, she's singing about the dangers of giving into love and about the necessity of resisting phony authority; in "Killers Who Are Partying," she runs through a list of all the marginalized communities she feels the need to protect — the latest in a long line of Madonna songs that ponder the many responsibilities women are asked to shoulder. The problem on "Madame X" is that neither the post-trap grooves nor the winding melodies are sturdy enough to make any of this stuff stick in the way her old classics did. She seems to have assumed that the force of her personality would put the songs across, as indeed it likely will when she performs them in concert this fall. But as a piece of emotional philosophy, "Crazy," to name one flimsy new tune, has nothing on "Crazy for You."
Springsteen is more effective on "Western Stars," on which he takes up a new sound to explore familiar themes of masculinity in crisis. Working with a mix of trusted pals and fresh collaborators — including producer Ron Aniello, wife Patti Scialfa, early E Street Band keyboardist David Sancious and multi-instrumentalist Jon Brion — the singer dials down his boisterous rock 'n' roll attack in pretty, midtempo songs lush with the type of string-and-horn arrangements that once kept session players busy in recording studios up and down Sunset Boulevard.
Compared to "Madame X" — heck, compared to Springsteen's "High Hopes," from 2014 — there's nothing even superficially current about "Western Stars," which uses a tapped hi-hat cymbal to approximate the chug of a steam engine in "Tucson Train." But like Madonna, Springsteen is telling stories in which people symbolize ideas: the impossibility of outrunning your regrets, for instance, or the cleansing power of hard work. (More than once does he summon the spirit, along with the sound, of Campbell's rendition of Jimmy Webb's "Wichita Lineman.")
What lifts this album above the other is the shapeliness of Springsteen's tunes, catchier than they've been in years, and the vivid images in his lyrics. In "Drive Fast (The Stuntman)" he unflinchingly catalogs the abuse suffered by an aging body, while the title track, about a faded star of vintage western movies, offers this gorgeous tableau of celebrity indolence in the Hollywood Hills: "A coyote with someone's Chihuahua in its teeth skitters 'cross my veranda in the night."
Back in the '80s, Springsteen probably would've made a video depicting that very scene. Now he'd run the risk that no one would see it — or that somebody might confuse the star with him.
Bruce Springsteen
'Western Stars'
(Columbia)
Madonna
'Madame X'
(Interscope)
Twitter: @mikaelwood
Get our L.A. Goes Out newsletter, with the week's best events, to help you explore and experience our city.
You may occasionally receive promotional content from the Los Angeles Times.