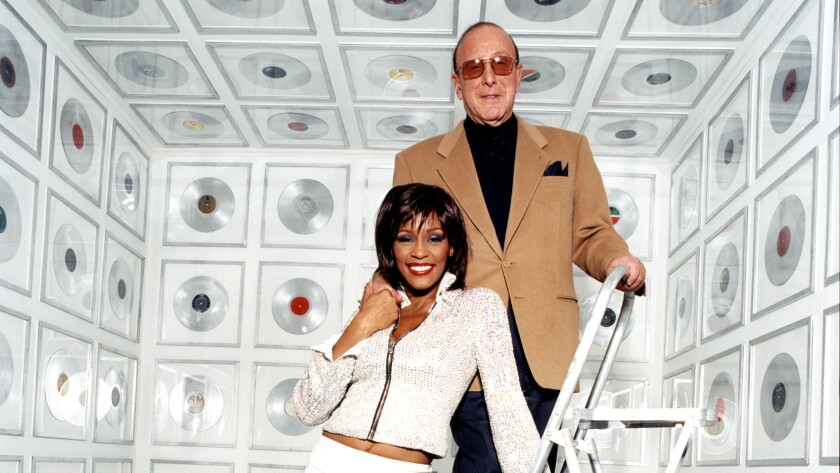 A new documentary based on music mogul Clive Davis' bestselling 2013 autobiography, "The Soundtrack of My Life," will open the Tribeca Film Festival in New York on April 19, accompanied by a concert with several of the stars Davis discovered or helped usher to new career heights.
Aretha Franklin, Jennifer Hudson and Earth, Wind & Fire will top the lineup for the performance in conjunction with the premiere of director Chris Perkel's film.
"'Clive Davis: The Soundtrack of My Life' is a fascinating exploration of his remarkable story and the impact that a great producer can have on artists and music," festival co-founder Jane Rosenthal said in a statement. "We are excited to have this powerful film premiere on our opening night."
See the most-read stories in Entertainment this hour »
The film traces Davis' rise from humble beginnings in working-class Brooklyn to one of the most powerful figures in the entertainment industry, who assumed the presidency of Columbia Records at age 35 and went on to found the Arista and J Records labels and in recent years has been chief creative officer for Sony Music Entertainment.
Davis will preside over his annual pre-Grammy gala dinner and concert on Feb. 11, the night before the 59th Grammy Awards ceremony. Davis' event typically gathers many of the biggest names in show business, pop culture, politics and sports.
The Tribeca Film Festival will run April 19-30.
Follow @RandyLewis2 on Twitter.com
For Classic Rock coverage, join us on Facebook
---