2016 Grammy Awards nominations bring snubs (Rihanna) and surprises (Courtney Barnett)
Each year thousands of Grammy-eligible works flood the marketplace. Even the most plugged-in voter can't keep up with new rhythm & blues artists and old-time bluegrassers — and simultaneously have an opinion on whether Justin Bieber's track with Jack U was among the year's best records. That's part of the fun.
Below, some of the 58th annual Grammy Awards' more notable surprises and snubs.
FULL COVERAGE: Grammy Awards | Complete list of nominees
Where's Rihanna? That's the question on her fans' lips right now. Her single "FourFiveSeconds" seemed tailor-made for multiple nominations. After all, it featured awards show powerhouses Kanye West and Paul McCartney, and Grammy voters love cross-generational collaborations (see West's "All Day," which features McCartney). To add insult to injury: Rihanna's "Bitch Better Have My Money" was ignored too.
Who is Courtney Barnett? The magnetic Australian singer, songwriter and guitarist is a critics' darling but is hardly a stateside chart-topper. Nor was she on many people's shortlist for best new artist, leading to one of the nominations' biggest surprises. Unlike, say, Fetty Wap's "Trap Queen," which was a commercial force throughout 2015 (though he was shut out of this category), Barnett's album, "Sometimes I Sit and Think, and Sometimes I Just Sit," isn't even on the Billboard Top 200 album chart anymore. Also missing from the best new artist list: breakout British crooner George Ezra ("Budapest") and future one-hit wonder Walk the Moon.
Where are you, D'Angelo? One of the year's most anticipated albums was "Black Messiah," the incendiary work by the reclusive R&B artist D'Angelo, who needed 14 years to follow his breakthrough release, "Voodoo." A politically charged, album-length statement that draws from funk, rock and soul, "Black Messiah" would seem prime fodder for album of the year, but it was not to be. (That spot likely went to Kendrick Lamar's "To Pimp a Butterfly.") Instead, D'Angelo's smooth single "Really Love" earned acknowledgment as one of the five best records of the year and R&B songs, and "Black Messiah" was recognized in the R&B album category.
She's Madonna — remember? Featuring some of her strongest tracks in 15 years, Madonna's "Rebel Heart" enlisted an A-list roster of producers and special guests, including the Grammy-nominated Diplo, West and Nicki Minaj. Despite featuring a familiar sort of bravado in singles such as "Bitch I'm Madonna," she was shut out for this year's Grammy nominations. But don't shed too many tears for an artist in Madonna's class — as she wrote in her liner notes while quoting Michael Moore, "You can't stick your chin out and not expect to get punched."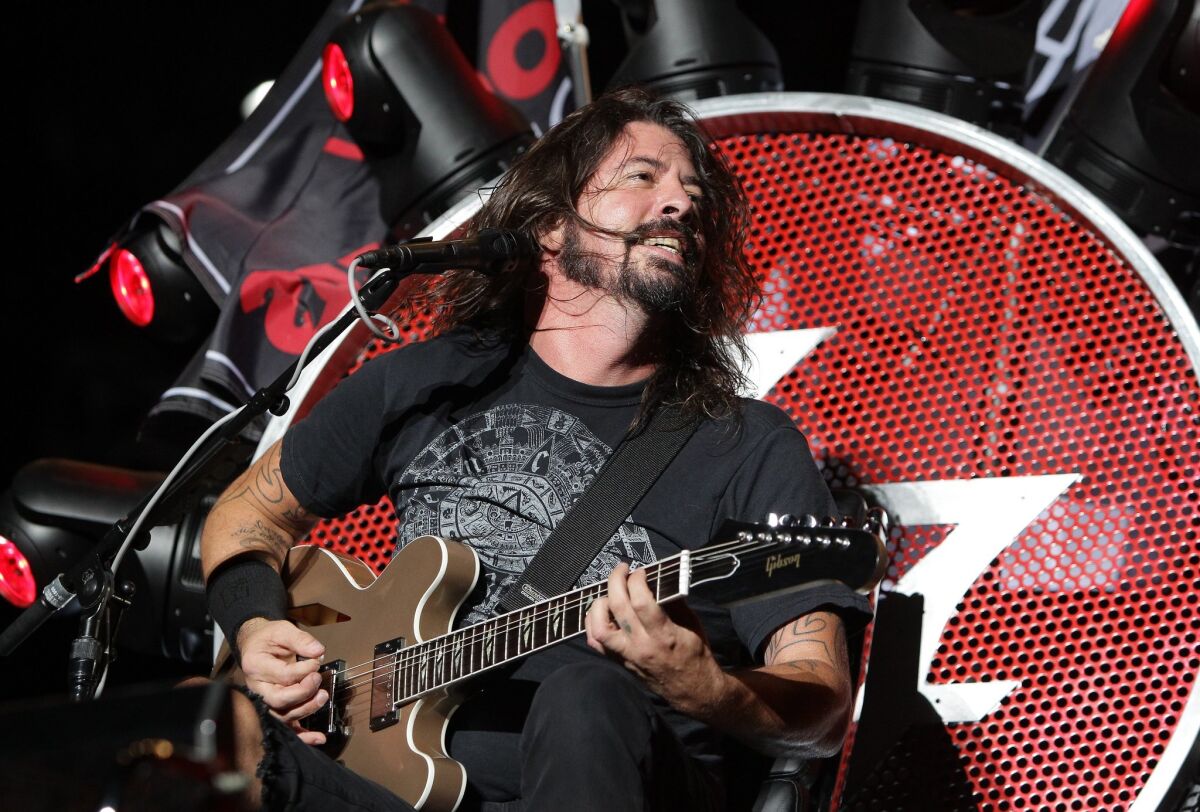 Have we reached peak Grohl? Foo Fighters' "Sonic Highways" was eligible in the album categories, but this year's Grammy ceremony may be largely Dave Grohl-less this time around. Unlike Foo Fighters' previous album, "Wasting Light," which earned an album of the year nomination and won multiple trophies, voters took a pass on "Sonic Highways" in the major categories. Grohl's consolation prize? The song "Something From Nothing" did get a nomination for rock performance, and the feature-length documentary "Sonic Highways" earned a nod in the music film category.
Flying Lotus vs. Justin Bieber? Los Angeles producer Flying Lotus has helped define the sound of Los Angeles over the past decade. Few, however, would call him a dance artist, or his rambunctious single "Never Catch Me" a dance recording. However, in one of the more curious stackups on the ballot, Fly Lo's collaboration with Lamar will go up against Bieber (with Skrillex and Diplo) along with Above and Beyond, the Chemical Brothers and Galantis in the dance recording category.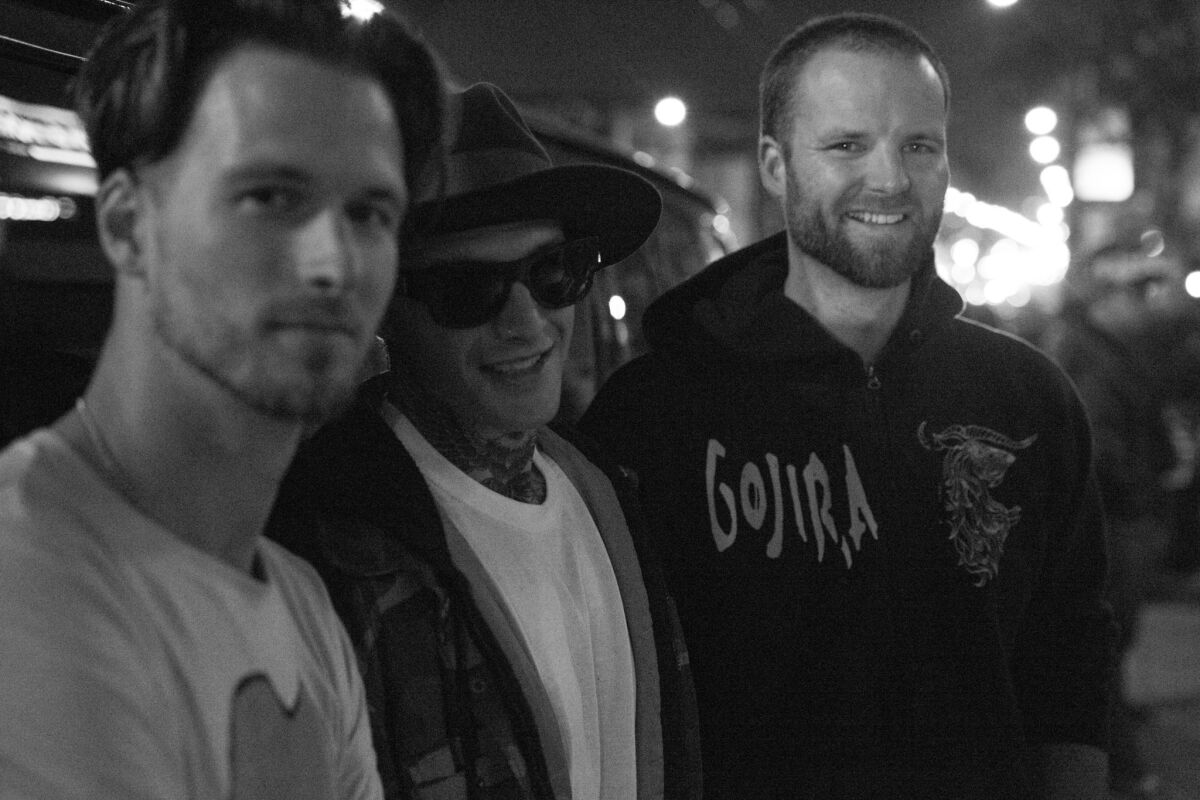 Who is Highly Suspect? If you're a rock fan and you asked that question, you're not alone. The Brooklyn-based power trio — twin brothers Rich and Ryan Meyer and Johnny Stevens, in case you were wondering — earned two nominations. The band's "Lydia," nominated for rock song, propelled the group nearly to the top of the mainstream rock charts, but who listens to mainstream rock radio anymore? Highly Suspect's album, "Mister Asylum," issued on Lyor Cohen's 300 Entertainment imprint, also snagged a rock album nomination and will compete against works by Muse, Slipknot, Death Cab for Cutie and James Bay.
Best dinner party invitation list? This year the award for best spoken-word album will pit a rock singer turned National Book Award-winning author (Patti Smith, reading "Blood on Snow," the latest thriller by Scandinavian author Jo Nesbo) against a former president (Jimmy Carter), a retired talk show host (Dick Cavett), a folkie-activist and an actress (Janis Ian and Jean Smart) and a comedian (Amy Poehler). There are no losers here.
MORE:
2016 Grammy Awards: Kendrick Lamar, Taylor Swift and the Weeknd lead the nominees
Grammy Awards 2016: Kendrick Lamar made history with an unapologetically black album
Grammys 2016: The Recording Academy wants more than a popularity contest
---
Get our L.A. Goes Out newsletter, with the week's best events, to help you explore and experience our city.
You may occasionally receive promotional content from the Los Angeles Times.