Did Led Zeppelin steal a riff for 'Stairway to Heaven'? A court will decide
Who really created one of the most famous riffs in all of rock 'n' roll?
That question is at the heart of a trial scheduled to begin Tuesday in Los Angeles, where members of Led Zeppelin are expected to appear in federal court to defend their 1971 rock epic "Stairway to Heaven" against claims that they stole it from another band.
At issue is whether Zeppelin nicked "Stairway's" famous opening passage, which evokes centuries-old Renaissance folk music, from L.A. rock band Spirit, which shared some concert billings with the iconic British band when it was in its infancy.
A loss for Led Zeppelin could mean millions of dollars in royalties going to the estate of Spirit guitarist and songwriter Randy Craig Wolfe, aka Randy California, for one of the most recognized and played recordings of the rock era.
It's the highest profile infringement case to make it to the courtroom since last year's suit in which R&B-soul singer Marvin Gaye's family was awarded $7.4 million by a jury that decided pop stars Robin Thicke and Pharrell Williams' monster hit "Blurred Lines" had infringed on Gaye's "Got to Give It Up."
It's also the latest in a long line of plagiarism cases involving some of pop music's biggest acts and most iconic songs, among them the Beach Boys' "Surfin' USA," the Beatles' "Come Together," George Harrison's "My Sweet Lord" and even the ubiquitous "Happy Birthday to You." Just last week, Richard Busch, the lawyer who represented Gaye's family, filed a new infringement suit in Los Angeles against English singer-songwriter Ed Sheeran, saying his 2015 hit "Photograph" bears a "striking similarity" to the song "Amazing" by Martin Harrington and Thomas Leonard.
The common ground between "Stairway to Heaven" and "Taurus" largely comes down to a 10-second musical theme that appears 45 seconds into "Taurus," an instrumental from the band's 1968 debut album, which is similar to the opening acoustic guitar pattern on "Stairway." That song was released three years before "Stairway to Heaven" surfaced on Zeppelin's untitled fourth album, commonly referred to as "Led Zeppelin IV."
Zeppelin surviving members Jimmy Page, Robert Plant and John Paul Jones and their legal team are expected to argue that the similarity is nothing more than coincidence between musicians working in a field rooted in commonly used and re-used musical ideas. Or they may attempt to cite earlier precursors to both songs from the public domain, which could render moot the Wolfe estate's copyright claim.
"It's a tough one to call," says singer-songwriter Richard Thompson, whose 1960s band Fairport Convention helped pioneer the merger of traditional British folk music with the amplified energy of rock 'n' roll that Led Zeppelin took to its apotheosis in the 1970s.
"They were on the same bill together before [Zeppelin guitarist] Jimmy Page wrote 'Stairway,' there's that," Thompson said, referring to the Wolfe estate's claiming that because the two bands played shows together in the late 1960s, and that Spirit often included "Taurus" in those shows, Zeppelin's members at least had the opportunity to have heard the song.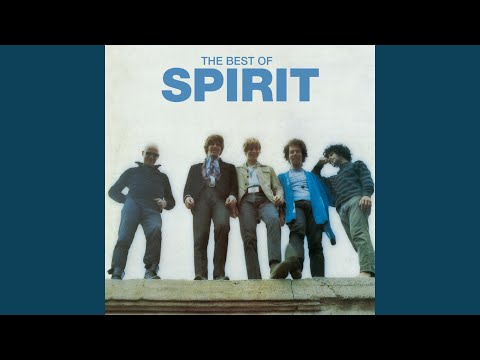 "On the other hand," Thompson said, "it's not an uncommon riff, and the melody not that unusual."
Guitarist Laurence Juber, who used to play with Paul McCartney's band Wings, noted that the opening progression can be heard in a 16th century sonata for guitar, violin and strings by Italian composer Giovanni Battista Granata.
"The reality is that to have a descending bass line with an A minor chord on top of it is a common musical device."
Francis Malofiy, the lawyer representing Wolfe's estate, cleared a major hurdle in April when U.S. District Court Judge R. Gary Klausner allowed the case to proceed to trial, rejecting a bid by Led Zeppelin's legal team to have the case tossed out.
In his ruling, Klausner found that Malofiy had failed to establish that "Stairway to Heaven" bears a "striking similarity" to "Taurus" – a high legal standard in copyright cases.
Klausner, however, decided there was enough substance to Malofiy's claims that a jury should decide the case on slightly different legal grounds: whether members of Led Zeppelin had sufficient access to "Taurus" – that is, they heard the song played enough times – to conceivably rip it off, and whether the two songs meet a lesser infringement threshold of "substantial similarity."
Led Zeppelin's lawyers said both bands simply relied on a "centuries-old, common musical element" that is not protected by copyright law. Klausner disagreed, saying he found that "the similarities here transcend this core structure."
For jurors, it will not be as easy as simply listening to full recordings of the two songs. Because copyright law protects only the composition that a songwriter submits in writing to the country's copyright office, jurors will hear a stripped-down version of "Taurus" that is likely to make parallels between the two songs less pronounced.
Page, Plant and Jones are all included as witnesses in court filings and are expected to testify before Klausner once the trial gets under way next week. Klausner, however, has since dismissed Jones as a plaintiff.
It's a case being closely monitored in the music business because it involves not only one of the most recognizable songs in the rock repertoire, but also one of the most lucrative. In 2008, Conde Nast's Portfolio estimated that "Stairway to Heaven" had generated $562 million in publishing royalties and record sales since its release.
"This case is way better than the Thicke-Gaye case," said Joe Escalante, a Los Angeles entertainment lawyer and an original member of long-running punk band the Vandals, saying he believes Led Zeppelin's lawyers will likely point to other songs using a similar arpeggio.
"If they can show that what was infringed predated even the 'Taurus' song, then they can show that it was unprotectable, and there will then be no infringement," he said.
Lawyers for Led Zeppelin are expected as well to call into question whether Wolfe had a legal claim to "Taurus." In 1967, the young songwriter signed over the rights to his songs to a music company in exchange for royalties. In court filings, Led Zeppelin's lawyers have claimed that Taurus was written after Wolfe signed the agreement, which could undermine his estate's claim.
Malofiy plans to call former band mates and Wolfe's siblings to the stand to counter that allegation with testimony that the song was written the previous year as a love song for his girlfriend. Wolfe's suit also argues that he was under 18 when he signed away his rights, rendering it invalid.
Because of the statute of limitations, the Wolfe estate is only able to seek revenue produced by "Stairway" since 2011, or the three years before the latest remastered version was released in 2014. But going forward, any percentage of monies coming out of sales or airplay of the song could add up to a significant windfall for the estate of Wolfe, who drowned in Hawaii in 1997 while rescuing his son from a strong undertow.
This is not the first time Zeppelin has faced the question of copyright infringement. The group altered songwriting credits for "Whole Lotta Love" and "Babe I'm Gonna Leave You" in the wake of similar claims, and settled an infringement suit over the song "Dazed and Confused" in 2012. Klausner, however, has barred Malofiy from introducing any previous infringement claims against Led Zeppelin.
Among the other most notorious cases of copyright infringement of pop music: former Beatle George Harrison was found to have "unconsciously plagiarized" the Chiffons' 1963 pop hit "He's So Fine" with his 1970 hit "My Sweet Lord"; the Beach Boys' 1964 surf rock classic "Surfin' U.S.A." now carries a co-writing credit for Chuck Berry after a court verdict that the California band had lifted much of the melody and structure of the song from Berry's 1958 early rock standard "Sweet Little Sixteen."
Last year, a federal judge ruled that "Happy Birthday to You," which for decades has been treated as a copyrighted composition, was in fact part of the public domain and therefore not protected.
"I find this case to be really interesting," said intellectual property litigator Josh Schiller, partner in the New York firm Boies, Schiller & Flexner. "I'm concerned about a series of recent cases in which if one song just feels like another song [constitutes infringement], we're creating a different standard" of what qualifies for copyright protection.
"Music all comes from the same place, it's all referential, it's all sourced anyway," Schiller said. "What the jury will do, hopefully, when you have 12 people in a room together, will be to decide whether this was a significant instance of copying."
Follow @RandyLewis2 on Twitter
For Classic Rock coverage, join us on Facebook
ALSO
Kesha announces mini Las Vegas residency amid Dr. Luke legal battle
Johnny Depp's attorney on domestic violence allegations: 'Amber has tried her claims in the media'
'Game of Thrones' star Emilia Clarke stands ready to rule the world — or at least Westeros
Get our L.A. Goes Out newsletter, with the week's best events, to help you explore and experience our city.
You may occasionally receive promotional content from the Los Angeles Times.