Don Henley on Randy Newman: 'The most misunderstood and underappreciated recording artist alive'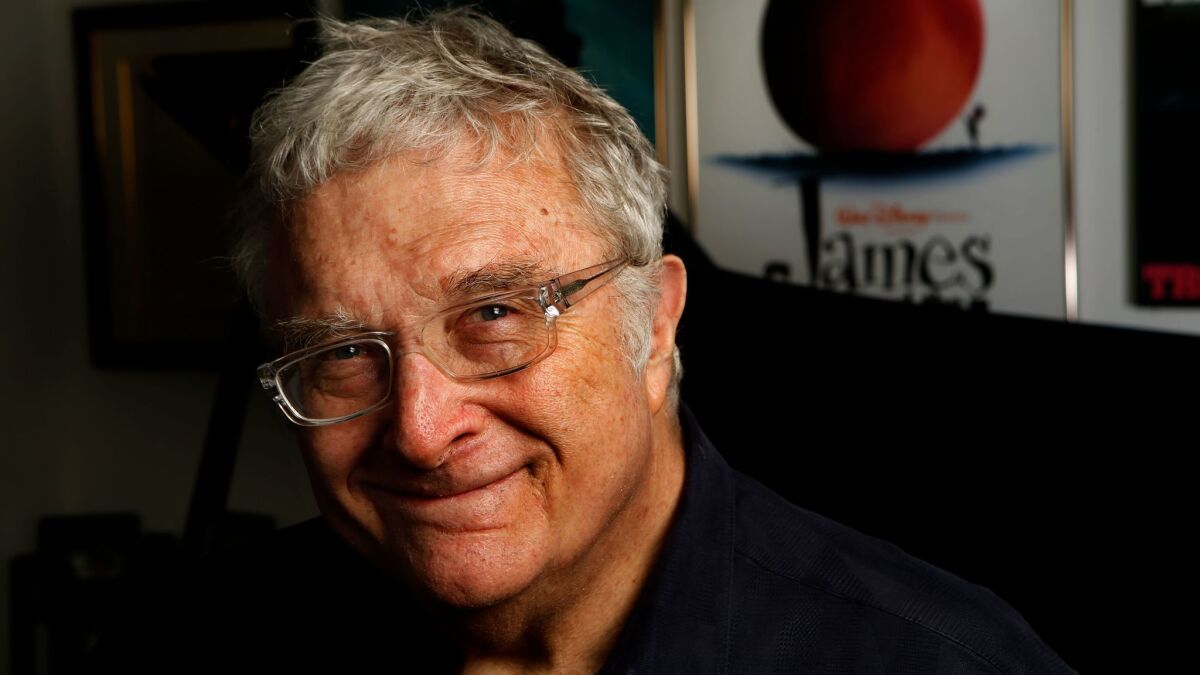 Don Henley first came into contact with singer-songwriter Randy Newman after the Eagles' co-founder, drummer, singer and songwriter moved to California from Texas to pursue music beyond the boundaries of the Lone Star State and its neighbors. There, he had been playing with a regionally successful rock band, Shiloh, in the '60s.
They crossed paths on the fertile L.A. music scene based around the Troubadour in West Hollywood. After the Eagles became arguably the biggest rock band of the 1970s, they lent their voices to a couple of tracks on Newman's 1977 album, "Little Criminals."
That may have something to do with the fact that one of those songs, "Short People," turned into the only top-10 pop hit of Newman's career. (Historical note: Other artists have done better on the charts with Newman songs than the composer himself, most famously Three Dog Night's 1970 version of "Mama Told Me Not to Come," which spent two weeks at No. 1.)
INTERVIEW: Randy Newman on Putin, science vs. religion and his new album »
In a recent interview with The Times, Newman said he sent Henley a copy of his latest album, "Dark Matter," his first new studio collection in nine years. The album is out today, although Newman sent Henley the album a while ago. "The record company has been holding onto it for about 10 months," Newman said in an interview for a full profile that appears in Sunday's Arts & Books section.
Henley, who is an ardent fan and student of pop music history, shared his thoughts via email about the work — which he calls "music for thinking adults" — and about Newman's place in pop music.
"Randy Newman is a national treasure," he said. "He's a songwriter's songwriter; a musician's musician. He's also probably the most misunderstood and underappreciated recording artist alive.
"I didn't know much about Randy when I moved to Los Angeles in 1970. I knew that I liked a dark little love song called 'I've Been Wrong Before,' that had been recorded in the mid-1960s by British singer Cilla Black, but it didn't get much airplay in this country. And I wouldn't know until years later that Randy wrote that song.
"In the early '70s, my circle of friends — Glenn Frey, Linda Ronstadt, J.D. Souther, Jackson Browne — had all spoken very admiringly about this guy, Randy Newman. Then, one night, he sat down at the piano on the Troubadour stage, and I came to understand what all the buzz was about.
"Randy had a couple of hits — 'Short People' (1977) and 'I Love L.A.' (1983) — that were social satire, but most people took them literally.
"So, in a sense, it's something of a paradox: On the one hand, those two songs got airplay, got his name out there into the public, but he got pigeonholed by the success of those songs, and that's a shame, because they're only the tip of the iceberg. They don't fully represent his depth and range. There is so much more to his body of work.
"He's one of the only living songwriters who can get ridicule and empathy into the same song. Sometimes, he works in the realm of irony; other times, he's a heart-on-his-sleeve romantic. The combination of his lyrical genius and his deep ability as an orchestrator and composer is powerful stuff. There's nobody quite like him.
"Sometimes, he's kidding; other times he's being serious, and sometimes, he's being both, simultaneously. He is somehow able to take on stereotypes and make them both heroic and pathetic.
"I said when I inducted Randy into the Rock & Roll Hall of Fame [in 2013], that what you hear in his music is America, in all its shame and all its glory. Although he was born in L.A., Randy spent many of his boyhood summers in New Orleans (where his mother was from), and you can hear the impact of that great Southern melting pot, right alongside the influence of classical European composers like Richard Wagner.
"But, Randy's American musical influences run deep: Stephen Foster, Scott Joplin, the Gershwins, Irving Berlin, Ray Charles. He mines so many rich veins of American musical culture and synthesizes them in a way that nobody else has done.
"Every song on the new album is like a novella, or a mini-musical. There's political satire, songs about the dissolution of family, self-effacing humor, heartbreak, loss; disdain and sympathy for the human condition.
"There are a couple of ballads that bring me to tears, every time I listen to them. And, for balance, there are couple of acerbic numbers that make me laugh out loud.
"This is music for thinking adults, a welcome antidote to the puerile piffle that currently dominates the airwaves. But, it's nuanced … it requires an attention span. You have to listen."
Follow @RandyLewis2 on Twitter.com
For Classic Rock coverage, join us on Facebook
---
Get our L.A. Goes Out newsletter, with the week's best events, to help you explore and experience our city.
You may occasionally receive promotional content from the Los Angeles Times.