Playlist: Celebrating vintage video game soundtracks that are driving a vinyl reissue movement
On Sunday The Times goes deep into the boutique record labels that have helped propel a chip-to-vinyl movement: pressing video game scores — many of them vintage — onto multicolored LPs and packaging them in exquisite sleeves.
It's all part of a thriving market for obscure sounds that also includes film scores and library music. Such labels as Iam8Bit, Data Discs, Ship to Shore PhonoCo. and Mondo are leading the movement, issuing fancy, limited-edition game music on multicolored vinyl, with deluxe packaging and detailed liner notes.
It's a fascinating little trend that you can read more at — wait. We need some inspirational backing music.
Pretty dang exciting, right?
That's true even if you're not a gamer. Aaron Hamel, whose London-based Data Discs has issued 10 classic game scores on LP, came up through the record business — specifically, the storied Rough Trade imprint.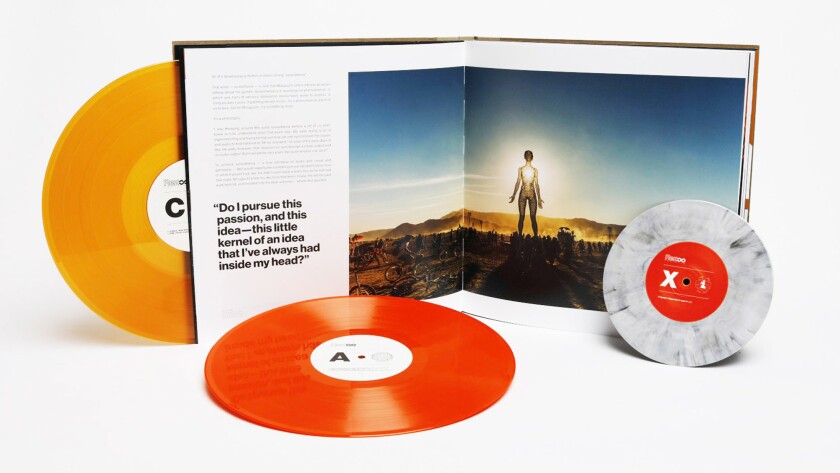 About a decade ago, says Hamel, he and his brother, who is an audio engineer, "were discussing how great it would be to put 'Streets of Rage' on vinyl, all three of them, which is just outstanding music — and early, pioneering electronic music that would suit vinyl so well."
That's the thing about the classic gaming scores escaping the confines of their cartridges: though constructed to drive pixelated on-screen action, the soundtracks were composed by creative musicians forging new pathways.
Those pathways embedded themselves into human psyches every time players pressed start, and remain there decades later waiting to be rebooted.
Those of us who aren't gamers, though, have been less privy to the music of early pioneers such as Koji Kondo ("The Legend of Zelda: Ocarina of Time," "Super Mario Bros.," "Super Mario Galaxy 2"), Hisayoshi Ogura ("Darius") or Yoko Shimomura ("Street Fighter 2"). All we know is what's coming out of the speakers, absent imagery and interactivity.
After all, you can be an outsider to gaming and remain a sucker for wild sounds that carve new territory, especially when those sounds have so ingrained themselves into the heads of generations playing "Street Fighter," "Donkey Kong" or "Shenmue."
In the same way that you don't have to be born in Liverpool to appreciate the music of the Beatles, you don't have to know that the bouncy ditty "Pleasure of Tension 2" from the 1988 Konami game "Snatcher" drives a story involving the detonation of Lucifer-Alpha, a biological weapon that results in the death of half the world's population. It's just a hot song.
That's no small feat. After all, in the 1980s composing onto sound chips was an incredibly tedious process. Whereas now composers can create sophisticated music using only iPhone apps, making music for games once involved writing volumes of code in hexidecimal notation.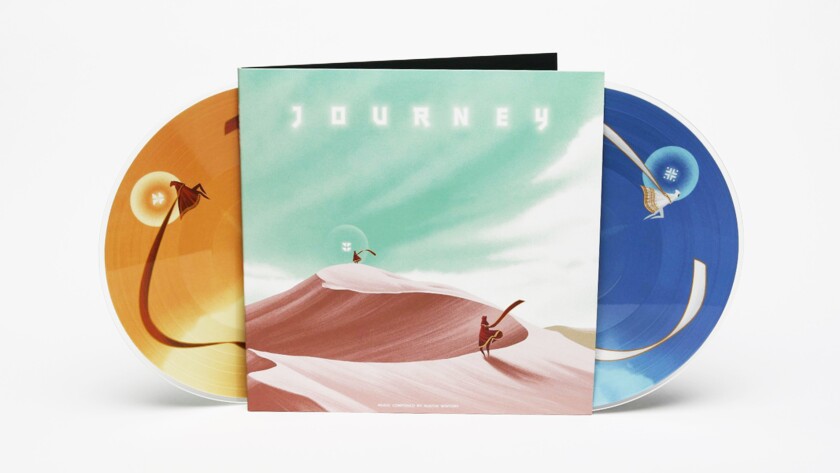 It took ingenuity to cram musical data of any sort onto sound chips of the time, and it involved typing lines and lines of code with little or no interaction with a musical instrument per se.
All this stuff and more — collector culture in general is expanding in wild new directions overall — has been driving the market for game-to-vinyl releases.
The Los Angeles label and production company Iam8bit's first video game soundtrack release, a limited-run album for "Tron Evolution" issued only to members of the press, is on the market for a whopping $1,081 at vinyl marketplace Discogs.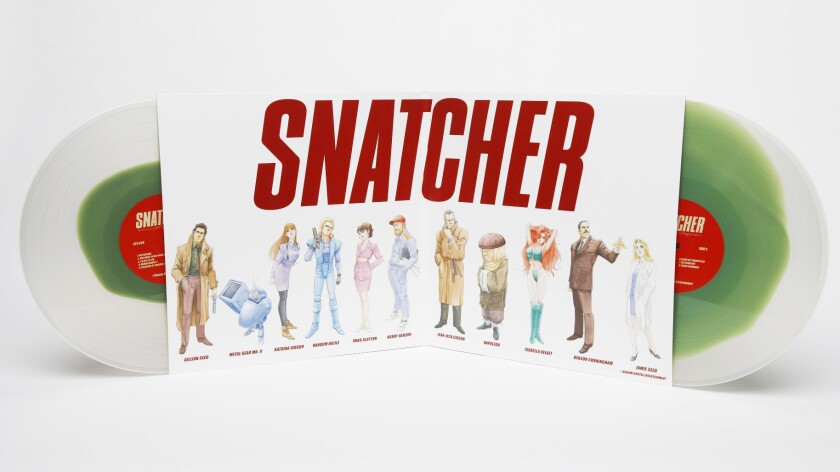 Another of its releases, the modern game "Hotline Miami 2: Wrong Number," regularly fetches $150. Used copies of records and CDs from early Japanese video game label G.M.O. sell for between $50-$150.
If that seems like a lot of money, you've obviously been less affected by "The Legend Of Zelda" score than millions of others.
Want to hear a playlist that features some classics? Below, 15 songs that just may blow your circuits.
For tips, records, snapshots and stories on Los Angeles music culture, follow Randall Roberts on Twitter and Instagram: @liledit. Email: randall.roberts@latimes.com.
---
The complete guide to home viewing
Get Screen Gab for weekly recommendations, analysis, interviews and irreverent discussion of the TV and streaming movies everyone's talking about.
You may occasionally receive promotional content from the Los Angeles Times.