Roger Waters: 'I was wrong' about Pink Floyd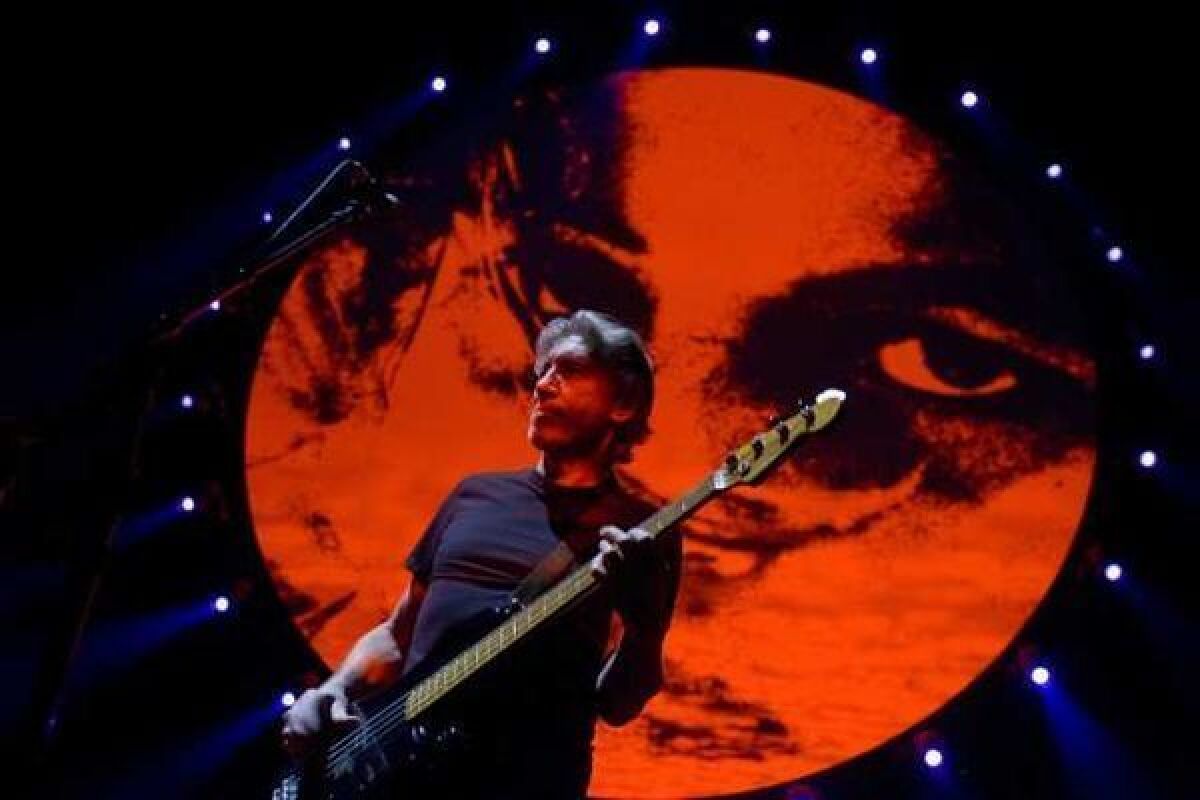 British rocker Roger Waters tells the BBC World News that "I was wrong" in a new wide-ranging interview slated to air Thursday, but he's not talking about his controversial comments recently urging musicians to boycott Israel, instead apologizing for preventing his former Pink Floyd bandmates from continuing to use the name after he left the group.
"I did think that was wrong, and I was wrong!" Waters says on the show "HARDTalk." "Of course I was. Who cares? It was a commercial decision and in fact it's one of the few times that the legal profession has taught me something. Because when I went to these chaps and said, 'Listen, we're broke, this isn't Pink Floyd anymore,' they went, 'What do you mean? That's irrelevant, it is a label and it has commercial value, you can't say it's going to cease to exist.'"
PHOTOS: Hollywood Backlot moments
He also says he has plans to make a new album: "It was the correct thing for us to split up, or for me to leave, if you like, so I could express my ideas unfettered.... You know, I've had a few breakthroughs recently which I won't talk about, but I am going to make another record. I've had a very, very strong idea, and I shall pursue it, and I will make at least one more record and I am really looking forward to getting my teeth stuck into it."
A BBC World News statement said Waters does address his stance on Israel in the interview — he has condemned the country for its treatment of Palestinians — but doesn't reveal what he had to say on that subject. He also discusses his father, as well as Pink Floyd co-founder Syd Barrett and Waters' recent stagings of the Pink Floyd rock opera "The Wall."
The interview is scheduled to air several times Thursday on BBC World News, including once at 2:30 a.m PDT on BBC Two.
ALSO:
Roger Waters asks musicians to boycott Israel
Live review: Roger Waters and 'The Wall' at Staples Center
Roger Waters brings 'The Wall' to the Coliseum with a new focus
Live review: Roger Waters and 'The Wall' at Staples Center - See more at: https://latimesblogs.latimes.com/music_blog/2011/11/roger-waters-wall-los-angeles-coliseum-may-19.html#sthash.pHbFIwgw.dpuf
Follow Randy Lewis on Twitter: @RandyLewis2
PHOTOS AND MORE
PHOTOS: Concerts by the Times
THE ENVELOPE: Awards Insider
PHOTOS: Grammy top winners
---
Your essential guide to the arts in L.A.
Get Carolina A. Miranda's weekly newsletter for what's happening, plus openings, critics' picks and more.
You may occasionally receive promotional content from the Los Angeles Times.