Dr. Luke's attorney denies report of Sony Music split amid Kesha court battle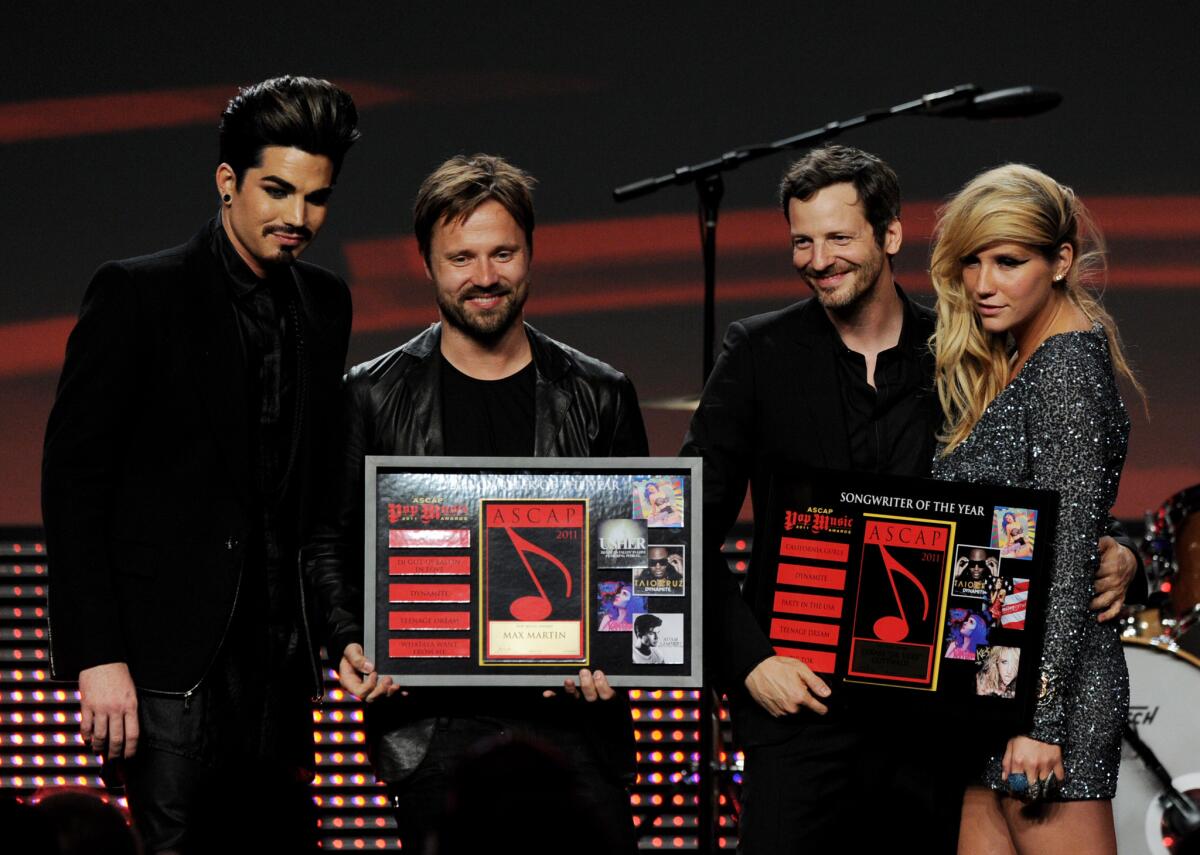 An attorney for Dr. Luke has denied reports that the multiplatinum producer's deal with Sony Music will be terminated amid a court battle between the producer and his former collaborator, pop star Kesha.
"This is not true. Luke has an excellent relationship with Sony. His representatives are in regular contact with executives at the highest levels at Sony and this has never come up," the producer's attorney, Christine Lepera, said in a statement to the Los Angeles Times.
See more of Entertainment's top stories on Facebook >>
Earlier Wednesday, the Wrap reported that Sony was expected to part ways with the producer, born Lukasz Gottwald, in response to months of public pressure as the contentious legal clash with Kesha continues.
"There is no contest. Kesha has no case in regards to her contract but they can't afford the Adeles of the world out in the streets calling the label unsupportive," an unnamed source told the publication. "The fact that this hasn't already been taken care of with Luke is confusing, especially for people in the building."
The suit has been a very public affair, and most recently a video of the singer breaking down and sobbing in court brought more attention to her case and public support from some of the biggest names in pop music, most of them female.
Taylor Swift recently donated $250,000 to Kesha after a New York judge denied an injunction she had sought to be able to record outside of her Sony contract (she has not released a record since 2012).
Demi Lovato, Ariana Grande, JoJo, Lily Allen, Halsey, Sara Bareilles and Lady Gaga -- who in 2014 denied a claim by Mark Geragos, Kesha's lawyer, that she'd been raped by Dr. Luke -- were among the artists who tweeted their support. Jack Antonoff and Zedd offered production services. And Adele dedicated her win at last month's Brit Awards to Kesha.
When asked about the case earlier this week, Kelly Clarkson blasted the producer, who is responsible for her megahits "Since U Been Gone" and "My Life Would Suck Without You," as "demeaning" and having "poor character." She said her longtime label, RCA (under the Sony Music umbrella), pressured her into working with the hitmaker.
Kesha, whose full name is Kesha Rose Sebert, is signed to Gottwald's Kemosabe Records, an imprint of Sony Music. The singer stunned the pop world in 2014 when she sued her longtime partner and superstar platinum producer, alleging a decade of sexual, physical and mental abuse.
In the suit filed in Los Angeles County Superior Court, the singer alleges that the years of abuse resulted in an eating disorder and a stint in rehab that sidelined her once white-hot career.
According to her account, on one occasion, "Dr. Luke instructed Ms. Sebert to take what he described as 'sober pills.' ... Ms. Sebert took the pills and woke up the following afternoon, naked in Dr. Luke's bed, sore and sick with no memory of how she got there." The suit continues with similar, detailed claims dating back to when she was 18 and first moved to L.A.
The grass-roots support for Kesha may signal a change in the way female artists are viewed in the music business.
In pop music, stories of young pop stars being mistreated by men who acted as Svengali-like figures in their rise to stardom are common. Little has been done by the industry to address those issues.
But recently other female artists and journalists have gone public with accounts of sexual harassment -- music publicist Heathcliff Berru and Swans frontman Michael Gira have both been accused of rape or sexual assault in recent weeks -- and in the video game and comedy club worlds, women have taken to social media to allege sexual harassment by specific individuals.
As backlash continued, Dr. Luke has continued to vehemently deny the claims. He recently broke his silence in the case, taking to Twitter to plea with the public to allow the trial to play out in court and not via social media.
"It's a shame that there's so much speculation out there basing itself on so little information," Gottwald wrote in a series of tweets recently. "The only truly objective person who knows the facts is the judge. ... I understand why people without all the information are speaking out. I can appreciate their compassion. But lives can get ruined when there's a rush to judgment before all the facts come out. Look what happened at UVA, Duke etc."
Gottwald's contract with Sony isn't set to expire for another year, according to the Wrap.
MORE:
Kesha cries as judge refuses to let her out of a contract with Sony Records
Dr. Luke issues statement, tweets after injunction denied in Kesha lawsuit
Kesha says her career is doomed if lawsuit against Dr. Luke remains unresolved
For more music news follow me on Twitter: @gerrickkennedy
Get our L.A. Goes Out newsletter, with the week's best events, to help you explore and experience our city.
You may occasionally receive promotional content from the Los Angeles Times.