13 Images
Coachella 2014: Artists in their own words
With the Coachella Valley Music and Arts Festival around the corner, we pulled out some thoughts shared by performers with our music writers. We've talked with artists from A to Z: Aloe Blacc to Zedd, and plenty of acts in between. Before the festival kicks off, here's a look at some of this year's lineup in their own words. -- Gerrick D. Kennedy (From left, Pharrell Williams, Grouplove's Hannah Hooper, Nas and Beck.)
(Los Angeles Times)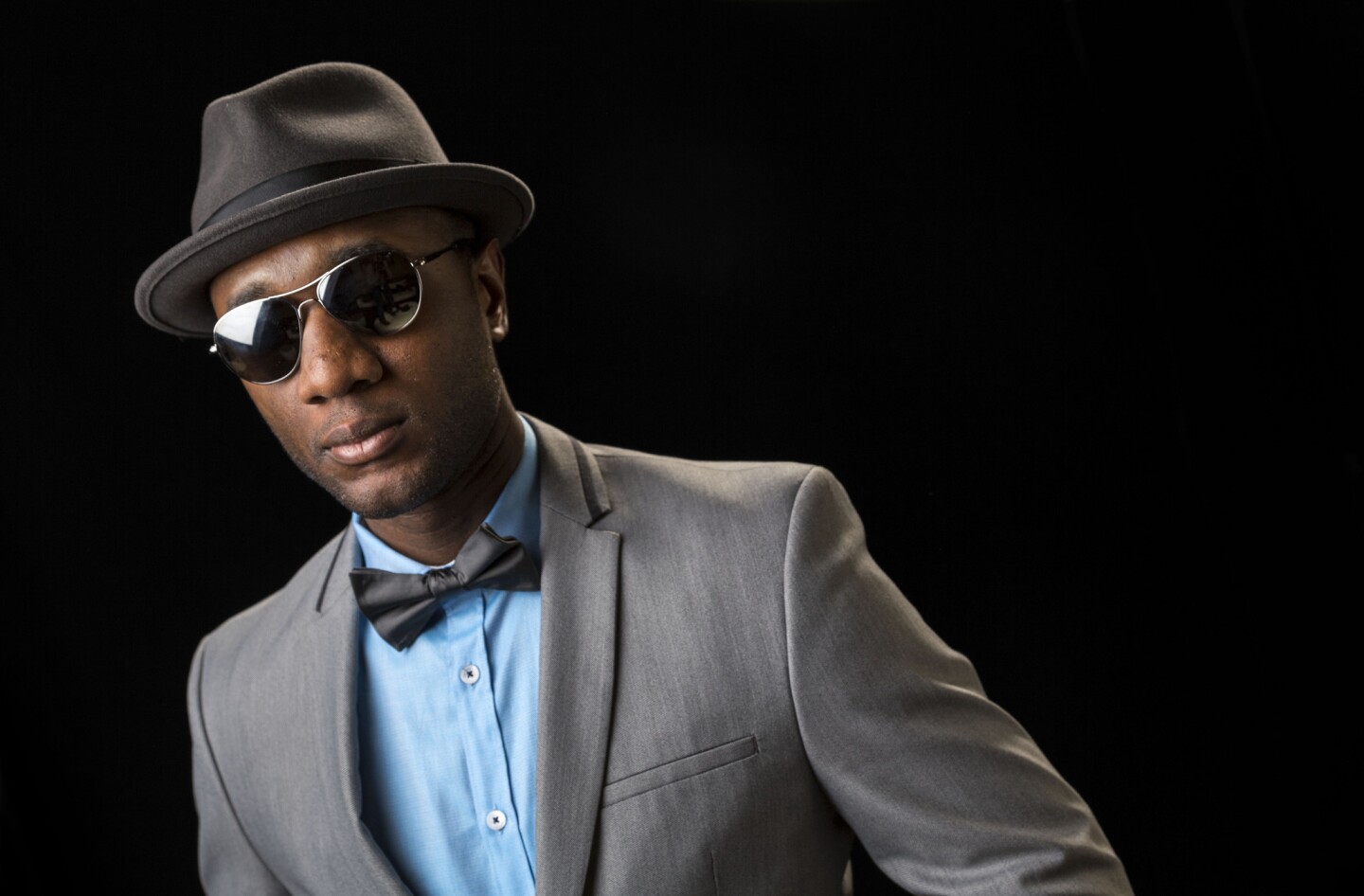 "I want to make songs that give me a chance to be creative and artistic in the way I write my lyrics and present my vocal. But from a production standpoint, it has to be competitive with other stuff that's on the radio -- otherwise radio won't play it." - Aloe Blacc, as told to Mikael Wood on Sunday.
(Ricardo DeAratanha / Los Angeles Times)
"I spent the last few records trying to develop, or create some sort of continuity with, earlier records like 'Odelay' and 'Mellow Gold.' I purposefully wanted to have songs that worked with those live. 'People like those other records? Well, maybe they'll like this.' So I've tried to cultivate that, but I wouldn't say that that was my natural instinct." - Beck, as told to Randall Roberts (Feb. 21).
(Ricardo DeAratanha / Los Angeles Times)
"I don't think people should look at your color and say, 'You're going to play this kind of music because you're a little bit browner than me and you wear a baseball cap or something.' We'd show up to venues and people would ask, 'Are you guys rappers? You do hip-hop?' And we'd say no, we're a band. [It's] racist. I wear the clothes that make me feel good ... but that shouldn't even be an issue. It's an issue of people judging your music off your color." Mikaiah Lei, right, of the Bots, as told to Gerrick D. Kennedy on Tuesday.
(Luis Sinco / Los Angeles Times)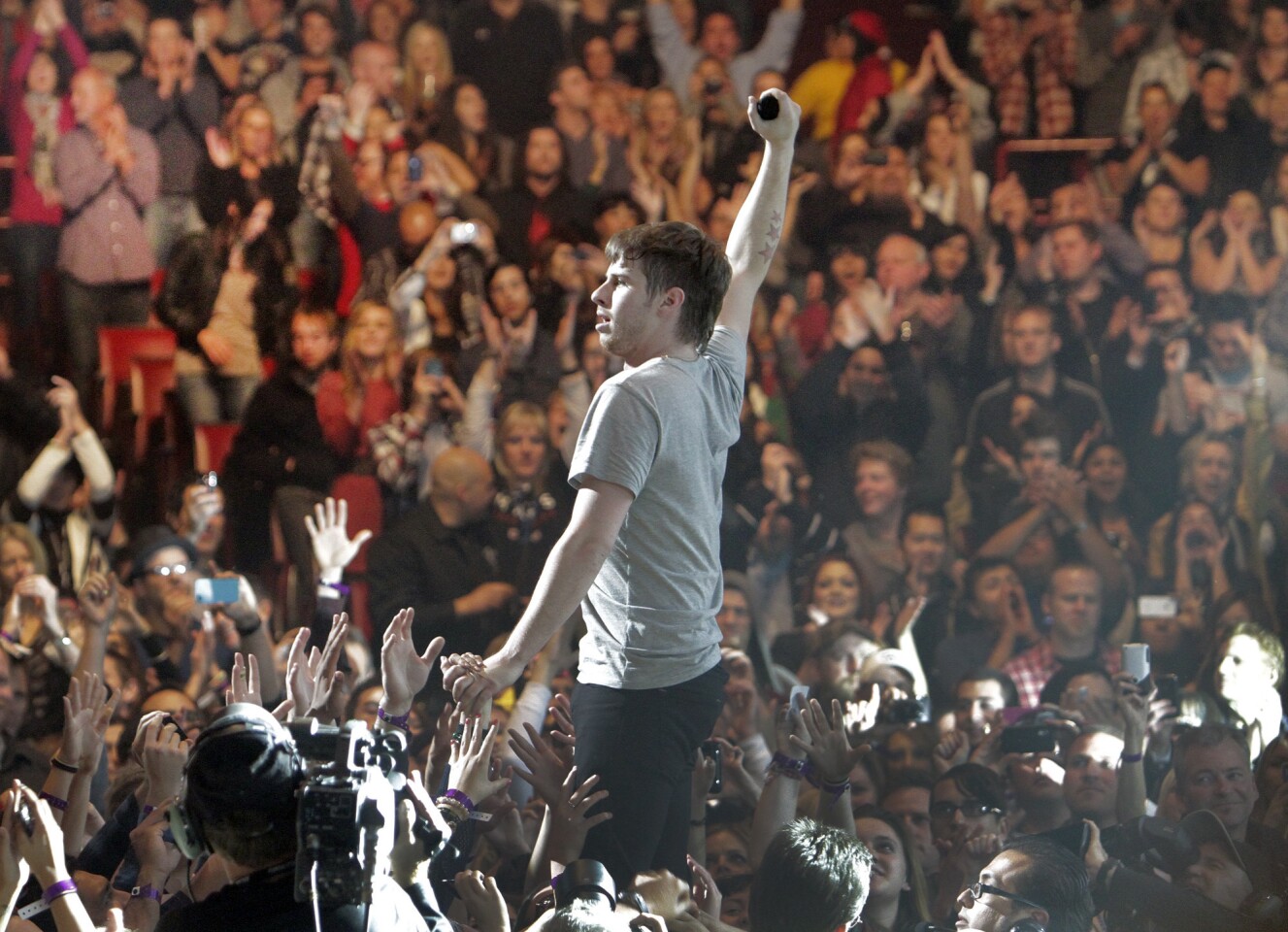 "Before the band took off, I lived a quiet life. I lived in a one-bedroom apartment with no kitchen. I lived paycheck to paycheck. Then suddenly my life changed. We had people helping us. We had money. We could see the world. I traveled and saw how other people lived, and it left me brokenhearted. I felt guilty for how my life had changed." -- Foster the People's Mark Foster Foster, as told to Todd Martens March 29.
(Lawrence K. Ho / Los Angeles Times)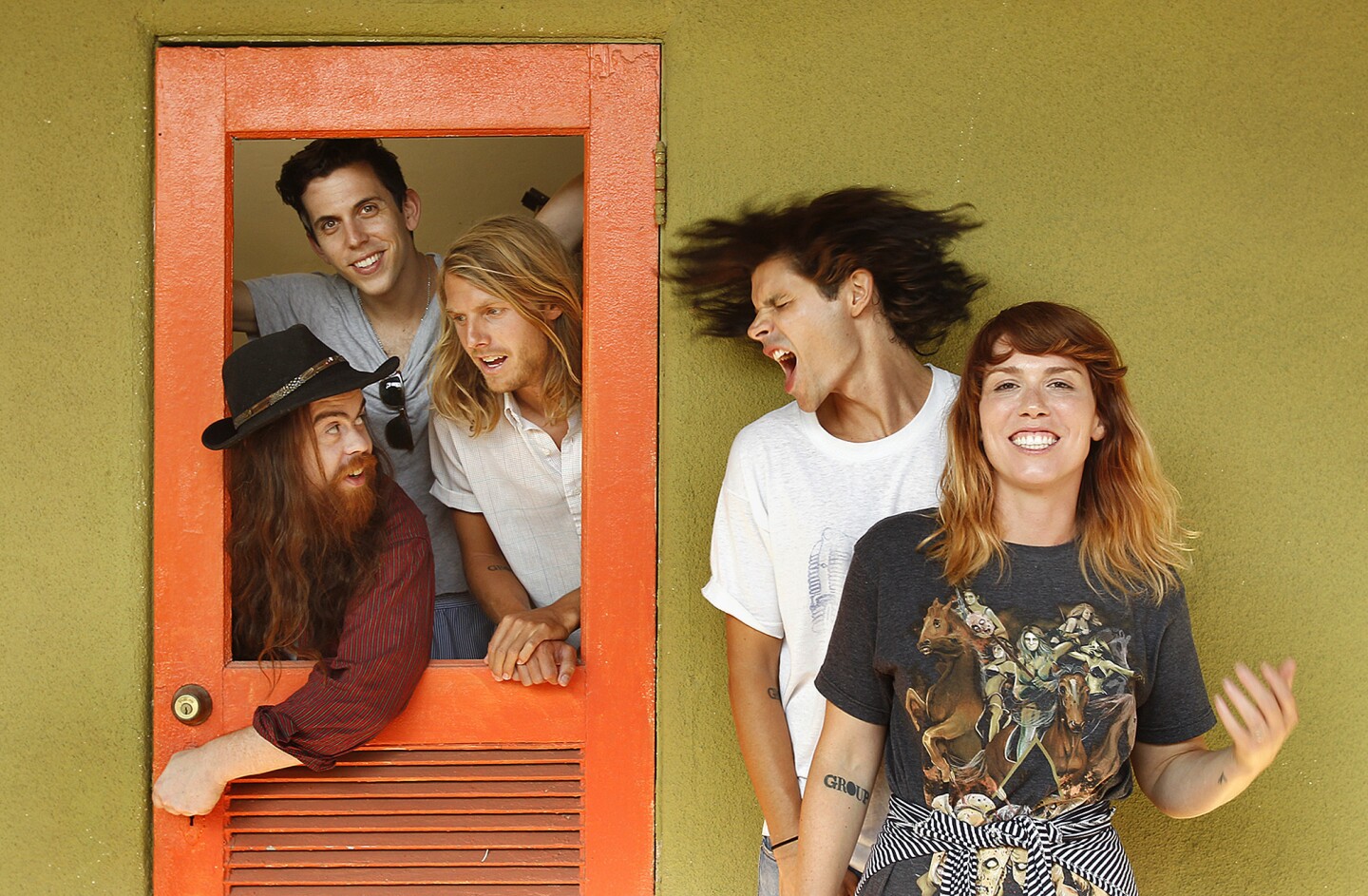 "I'm sure there were some people there who thought our band was called Tongue Tied. But it's so fun to have a song people know -- where they hear it and they're like, 'Oh my God!'" - Grouplove's Hannah Hooper, right, as told to Mikael Wood on Sept. 17.
(Christina House / For the Times)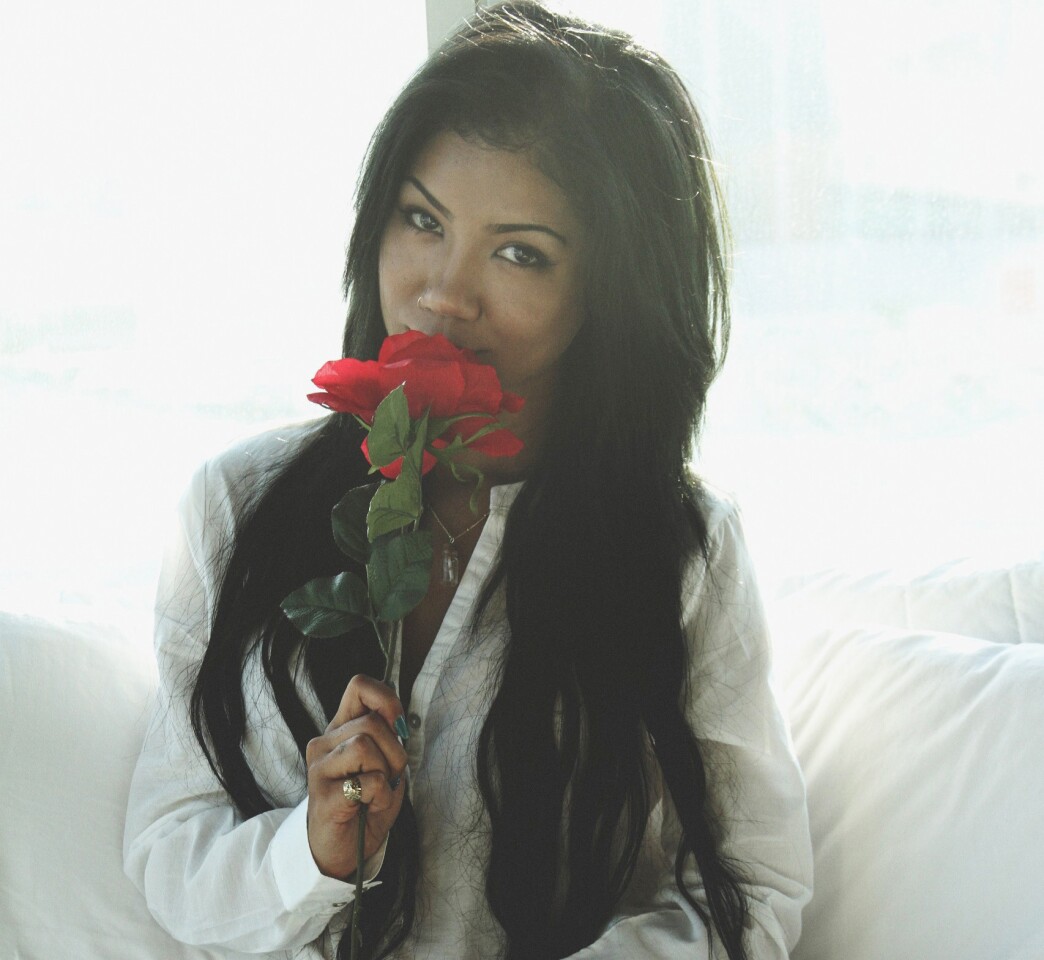 "For me money has never been important. I have a large family. No one is rich, but no one will let anyone go hungry. I've never been concerned with what I can do to be on top. It's always about making good music [and] if I can feed myself and my daughter in the process." - Jhene Aiko, as told to Gerrick D. Kennedy on Nov. 12.
(Milimoto )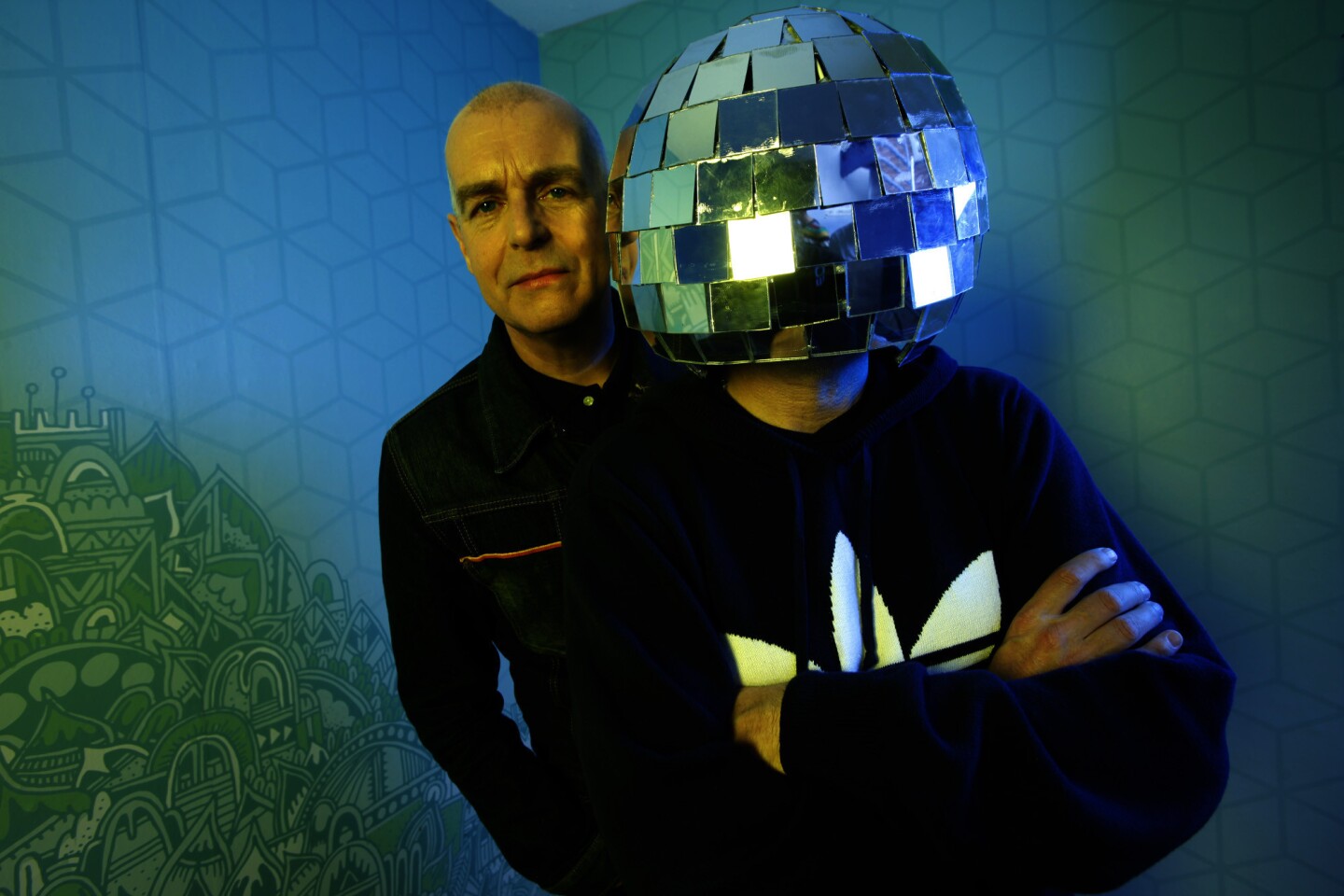 "Often when we've come to America, people go, 'This is a great time for you guys!' And we go, 'Oh, great.' We just do what we do, and sometimes something comes along, like EDM, and it seems we're in the groove. Other times we're working totally against it. Besides, any minute now people are going to hate EDM." - Pet Shop Boys' Neil Tennant, left, as told to Mikael Wood on Oct. 12.
(Genaro Molina / Los Angeles Times)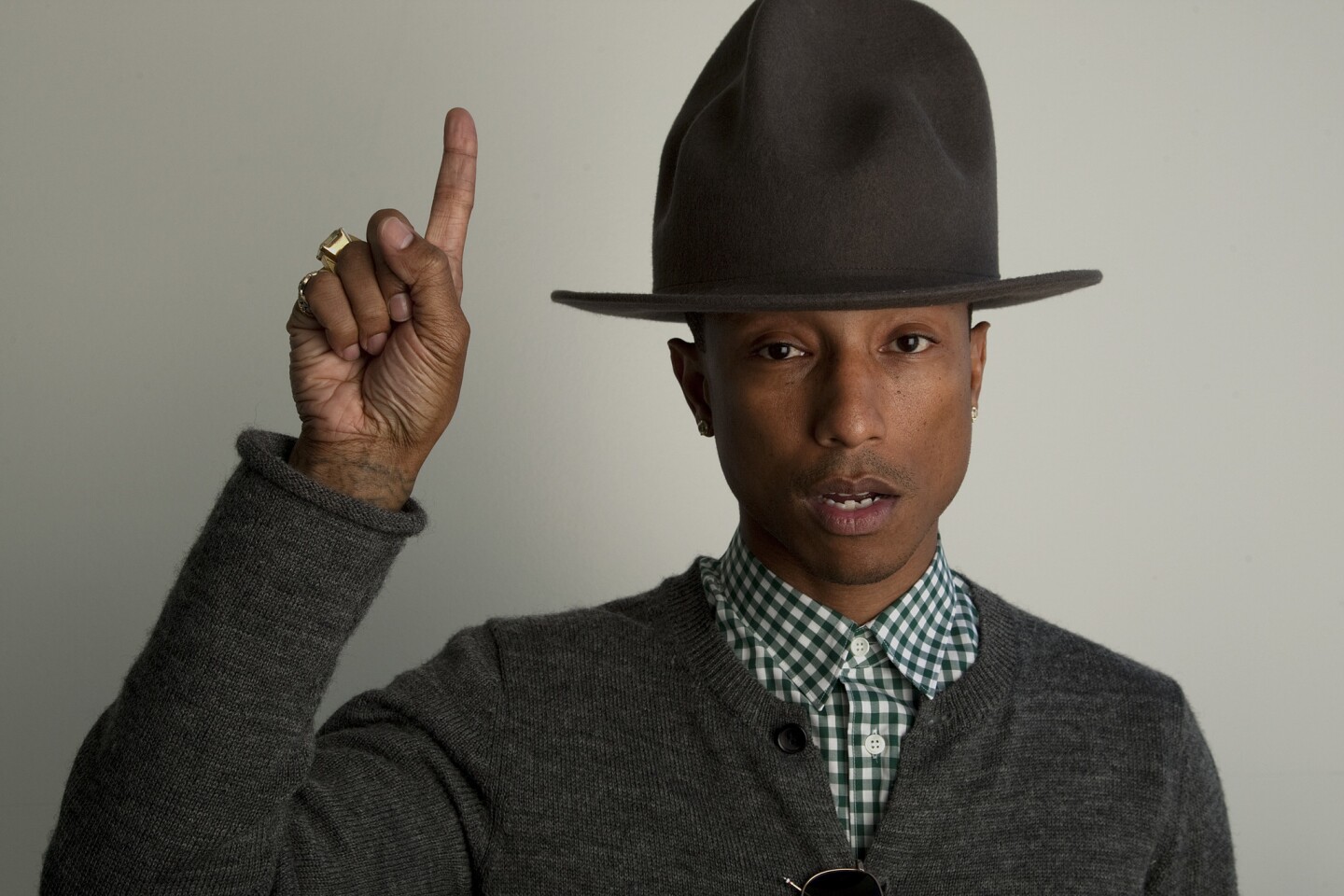 The response to "Happy" "is probably the most I've ever been humbled in my entire life, because it's something bigger than me, bigger than anything I've ever done." - Pharrell Williams, as told to Mikael Wood on Feb. 20.
(Gina Ferazzi / Los Angeles Times)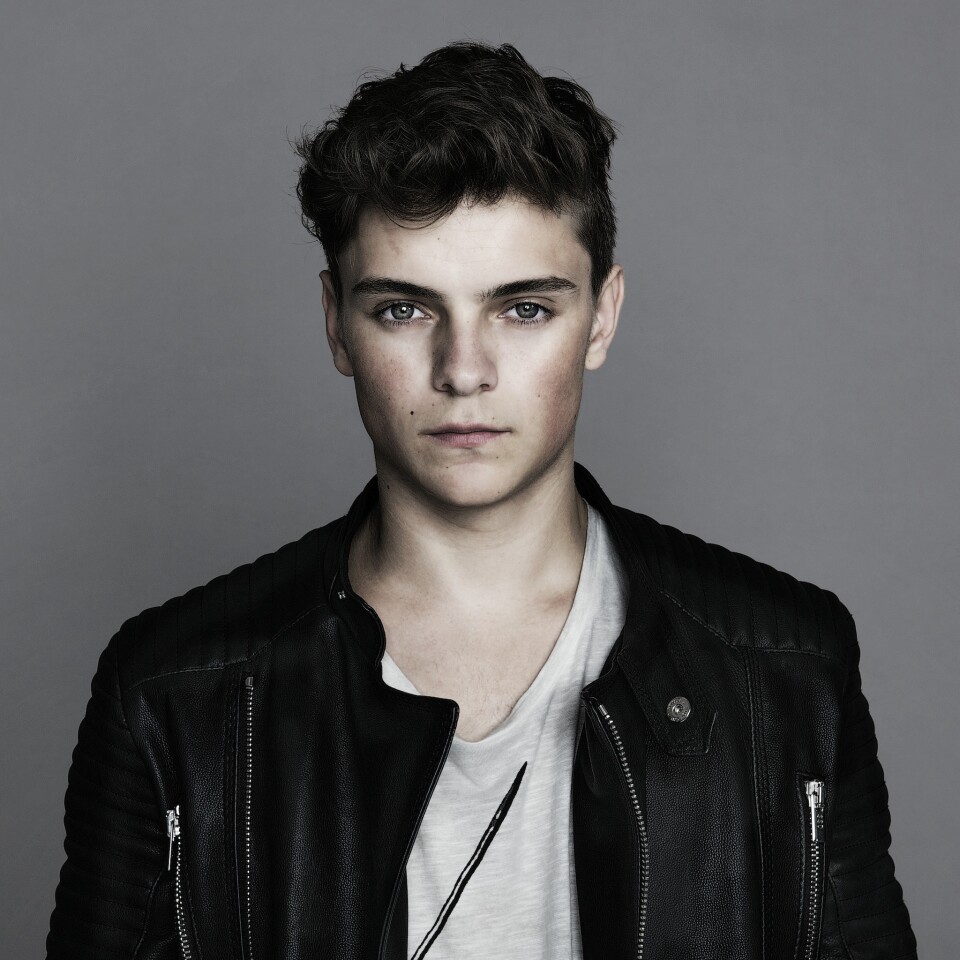 "I think a big part of the EDM industry consists of Dutch DJs. But we're quite different in our sounds; I don't know if there's a particular Dutch sound. Almost everyone here knows each other, it's like a small family. And we're really supportive towards each other -- I love that." Martin Garrix, as told to August Brown on Wednesday.
(Carin Verbruggen )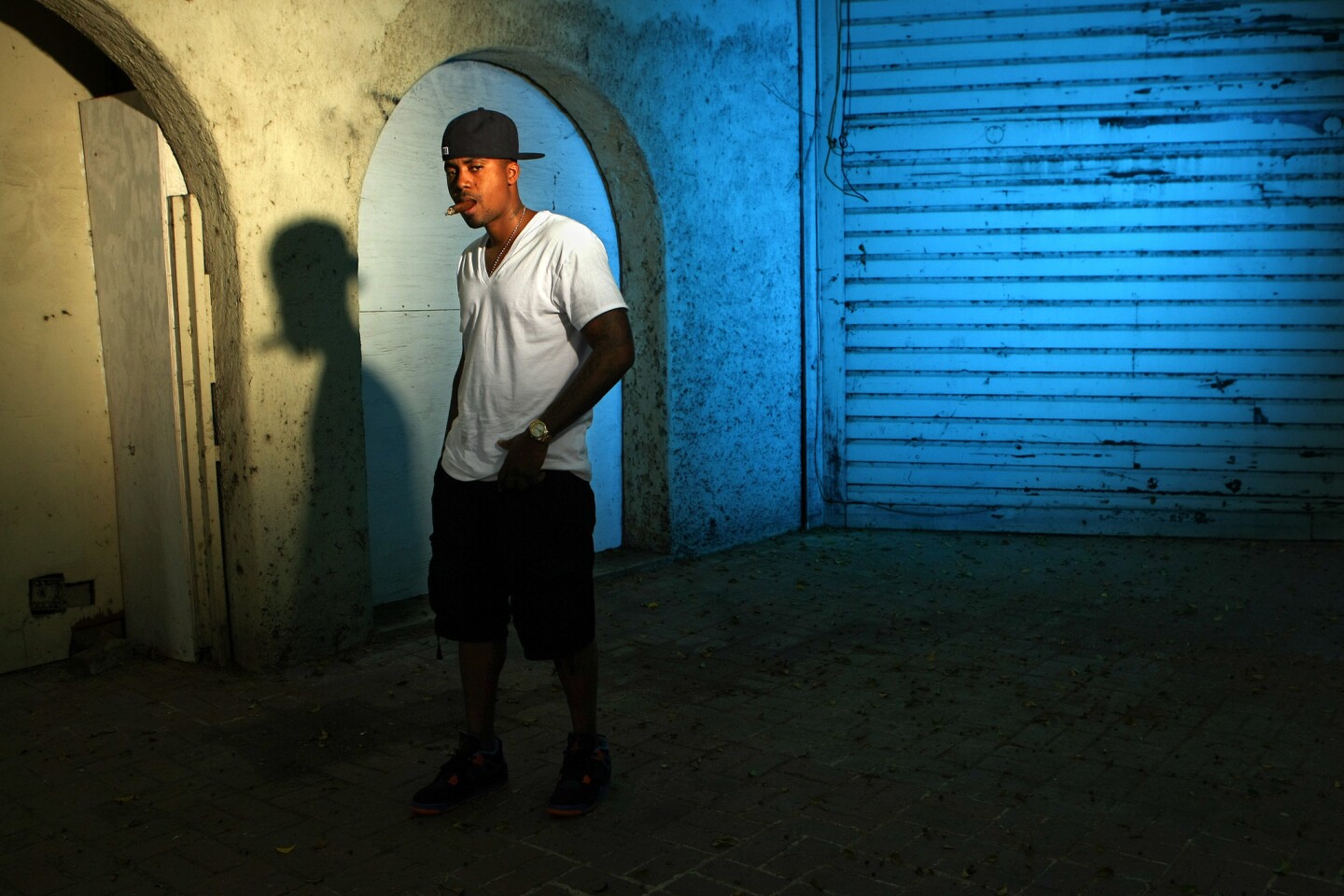 "People can see through artists who are just stringing them along with antics. I can tell when someone I like is not doing the right thing, and I didn't have any reason to not do the right thing. I wasn't trying to be like anything other than myself. I feel like people appreciated that I kept it true." Nas, as told to Gerrick D. Kennedy on Aug. 18, 2012.
(Mel Melcon / Los Angeles Times)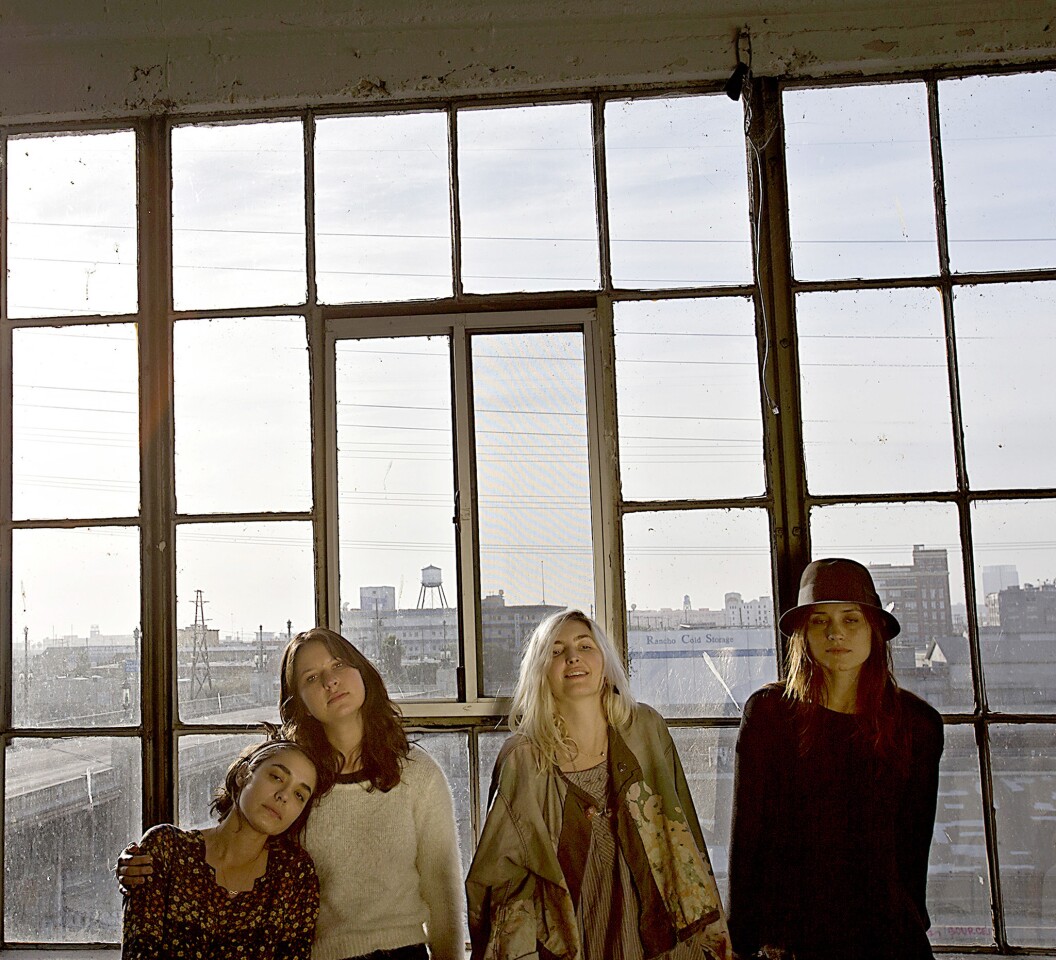 "L.A. got demystified real fast. The goal of trying to be known by everyone? Sure, we want people to hear our music, but we saw the stress our friends had. Simple pleasures weren't even an option just due to the awareness of the attention on them. So as much excitement as there was to come to L.A. and 'make it,' that all got quickly put into perspective. We protect our space." - Warpaint's Emily Kokal, third from left, as told to Todd Martens on Jan. 21.
(Luis Sinco / Los Angeles Times)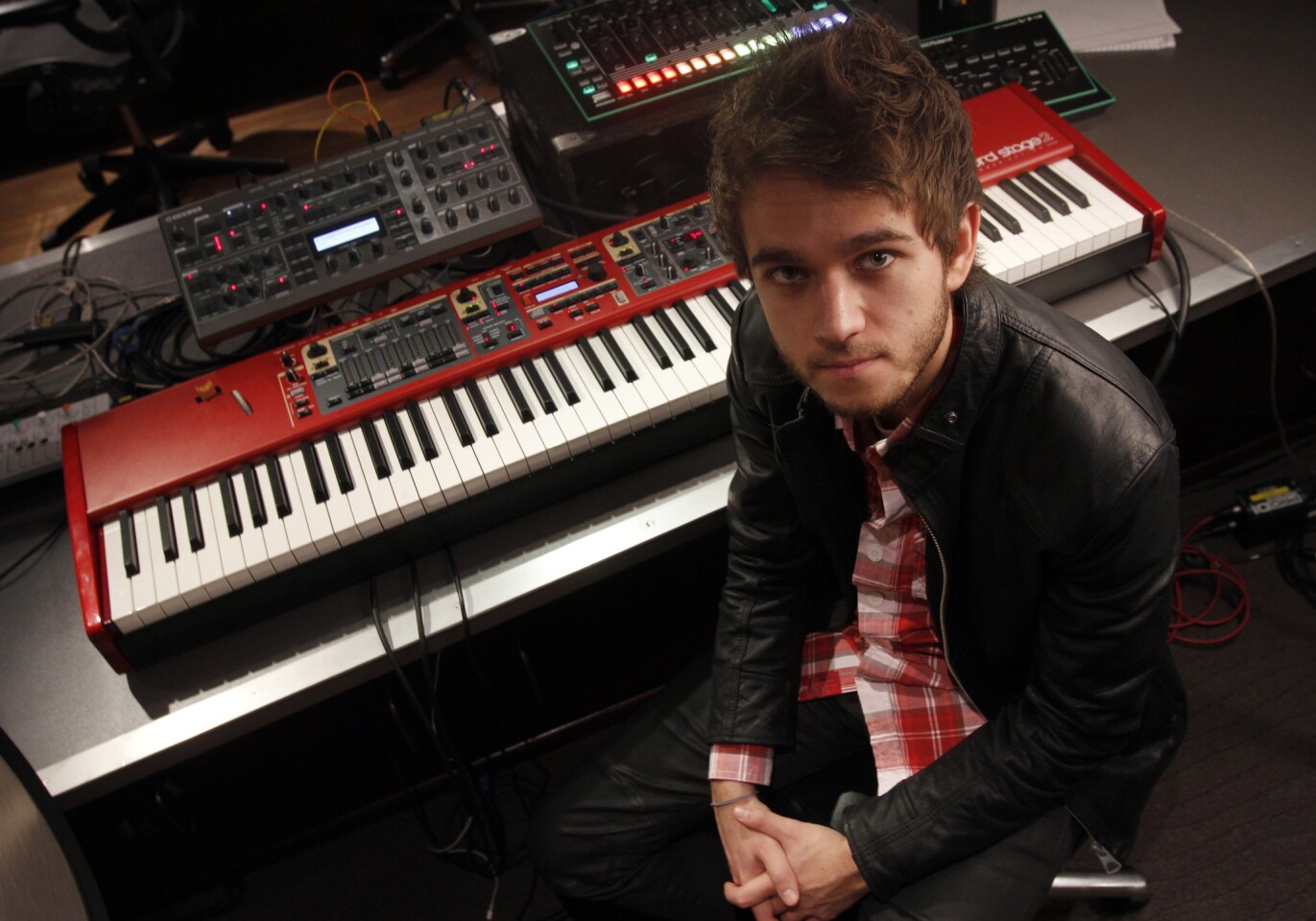 "When I started checking out other electronic music [artists], my first thought was 'Eh, this all ... There's no musicality at all. Most of it was very, very simple but not in a good way. So much electronic music sounds the same and ... there is something in me that wants to push that musicality forward." - Zedd, as told to Gerrick D. Kennedy on March 21.
(Glenn Koenig / Los Angeles Times)