Five sonic leaps that changed the sound of hip-hop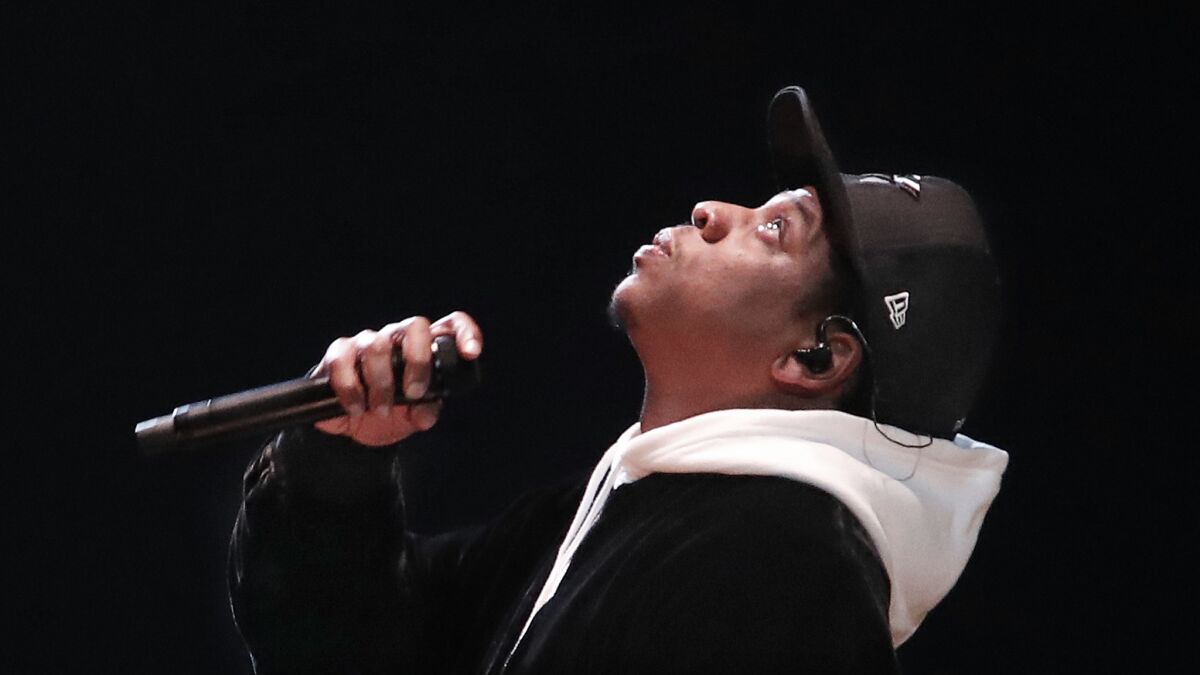 Pop Music Critic
Dr. Dre featuring Snoop Dogg, "Nuthin' but a 'G' Thang"
The song that took the West Coast's so-called G-funk sound fully into the mainstream, "Nuthin' but a 'G' Thang" (from Dr. Dre's landmark "The Chronic" album) used a radically laid-back beat and a whining, high-pitched keyboard riff to summon the friendly atmosphere of a cookout even as even as Dre threatened to smack any "sucker" getting too close
The Notorious B.I.G., "Mo Money Mo Problems"
This exuberant club track came out a few months after the Notorious B.I.G. was killed in March 1997. But "Mo Money Mo Problems," produced by Puff Daddy and Stevie J, also represented the birth of the classic Puff Daddy m.o., in which he'd "take hits from the '80s," as he put it in a later song, and make it "sound so crazy." Here the sampled hit was "I'm Coming Out" by Diana Ross; later in '97, Puffy would scale the charts again by borrowing liberally from David Bowie's "Let's Dance" (for "Been Around the World") and Kool & the Gang's "Hollywood Swinging" (for Mase's "Feel So Good").
Noreaga, "Superthug"
Noreaga's gruff bark delivered on the sly promise of this song's title, but so did the Neptunes' shockingly stripped-down beat, which arrived like cold water to the face in the wake of 1997's pop-rap explosion. In their later work for Jay-Z, Snoop Dogg and many others, the Neptunes would figure out how to make minimalism feel plush. But here they were scraping away in order to build back up.
Jay-Z, "Big Pimpin'"
The Neptunes' only real creative competition at the time, Timbaland expanded hip-hop's textural vocabulary with this immortal Jay-Z hit, looping a snippet of flute music from a 1960 Egyptian movie over a complicated beat that seemed to move both fast and slow at the same time.
Kendrick Lamar, "Pride"
How to innovate now that the internet has put even the most exotic source material within reach? Steve Lacy is doing it by producing on his iPhone. That's what the young Angeleno, who samples his own guitar playing, says he used to create this trippy, lightly psychedelic cut from Lamar's blockbuster album "Damn."
Twitter: @mikaelwood
---
Get our L.A. Goes Out newsletter, with the week's best events, to help you explore and experience our city.
You may occasionally receive promotional content from the Los Angeles Times.