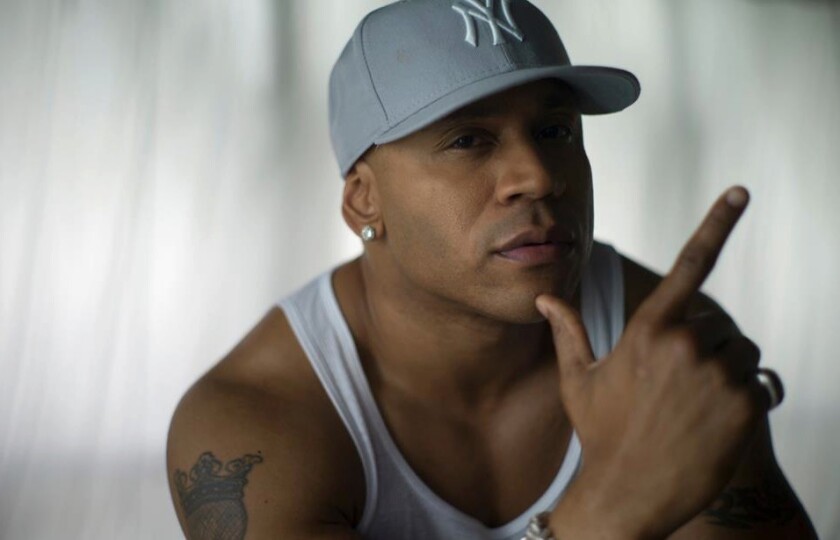 "LL Cool J is hard as hell," the rapper-turned-"NCIS" star proclaimed Friday on "Late Night with Jimmy Fallon" -- news that might come as a surprise to anyone who's made the slog through his lumpy new album, "Authentic."
Yet if "Authentic" presents LL Cool J with all the intensity of the hashtag-obsessed Grammy host he's become, the veteran MC's live-wire "Fallon" performance actually delivered on his promise: Backed up by DJ Z-Trip, he ripped through his 1985 classic "Rock the Bells" (the source of the hard-as-hell boast) like he's still got something to prove.
REVIEW: LL Cool J's "Authentic"
Even "Jump on It," the new tune he segued into, summoned some street-tough electricity in spite of his charmingly old-fashioned dis of a rival's product: "That's not an album," he rapped, "that's a Frisbee." Watch the performance below.
Earlier this week Pop & Hiss would not have copped to being especially excited about the upcoming Kings of the Mic Tour, which pairs LL Cool J with Ice Cube, Public Enemy and De La Soul. (It hits the Santa Barbara Bowl on May 26 and L.A.'s Greek Theatre on July 7.) But now we're kind of looking forward to it.
ALSO:
Chris Brown cited for allegedly tagging his own home
Will.i.am doesn't skip a beat in pushing past musical pursuits
Jenni Rivera, public and private, seen at the Grammy Museum
Follow Mikael Wood on Twitter: @mikaelwood

---