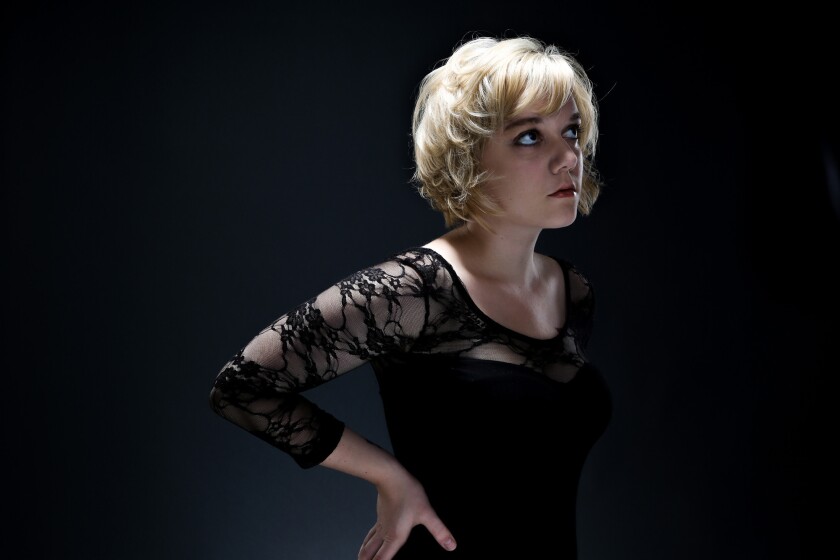 There's having no shame, and then there's Lydia Loveless.
Over the course of three albums, the 23-year-old Ohioan has given the age of over-sharing one of its most brazen country outlaws. The drama chronicled on "Somewhere Else" isn't just rowdy, it's borderline illicit. Loveless sings of wanting to "love you like a father loves a son," gets defensive that anyone would question her decision to phone a married ex in the middle of the night (hey, "the phone was right there") and when it comes to lust, she doesn't have time for mere innuendo.
INTERACTIVE: Times music staff best of 2013 list
Hard-living and desperation are typically the topics when country and punk collide, and Loveless' five-piece backing band, which used to include her father until she fired him, supports the storyteller/guitarist with minimum fuss and devil-may-care adjustments. She has all the grace of Loretta Lynn on "Verlaine Shot Rimbaud," until your realize she wants a lover so crazy there's threats of gunfire.
"Wine Lips" is a train wreck of embarrassment, but the guitars seem to smile with her every digression. Barroom riffs and steel guitar textures tussle amid Loveless' modest snarl on "To Love Somebody," and even when she delivers a tearjerker, she is out for blood. Going home again is just an excuse to "find a rich man's house and burn it down." What, your family reunions lack class warfare?
Lydia Loveless
"Somewhere Else"
Bloodshot Records
Three and a half stars (Out of four)
ALSO:
Live music as a theme of downtown L.A.'s revival
L.A.'s Warpaint branches out from the abstract with stepped-up spin
Video game designers go to next level with real-world problems, nuance
---