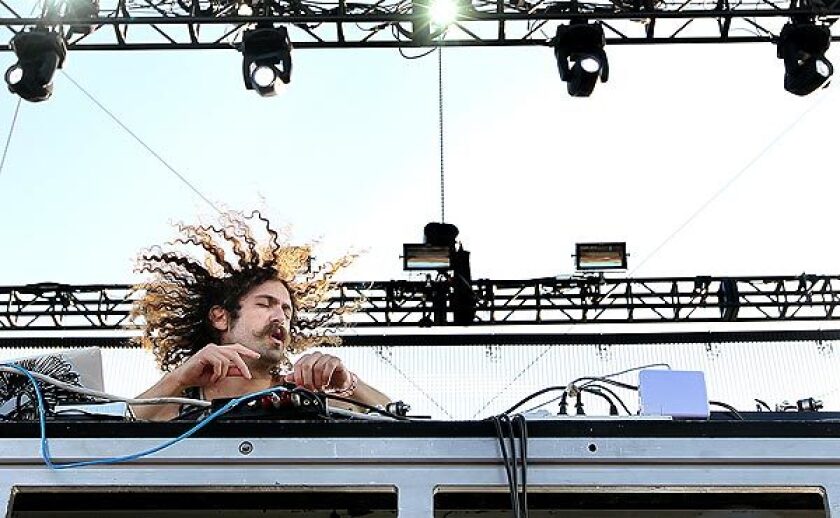 In just a few months, the new Ace Hotel has quickly ingratiated itself into the music and nightlife routines of downtown locals and the Coachella jet-set-adjacent.
Now they've got a new Friday night music series to make those lines for the elevator even longer.
The Times is a new rotating DJ series (with, we must add, an exquisite name that we heartily endorse) put together by Origami Vinyl's Neil Schield. The all-vinyl series corrals eight musicians and indie scene mavens in rotating pairings every Friday night.
The revolving guests are an impressive lot: neo-soul revivalist Nick Waterhouse, Brian Shimkovitz from the essential Awesome Tapes From Africa blog, Low End Theory staple Gaslamp Killer and Dublab's Mark "Frosty" McNeill, among many others.
It's free and runs from 9 p.m.-2 a.m. in the upstairs bar. All eight will stop by tonight, so expect a sprawling mix of crackling soul, Afro-beat freakouts and mind-bending beat music, and try not to fall in the pool.
ALSO:
Review: Paul Simon and Sting come together at the Forum
Stagecoach 2014: Country festival is young fans' kinda party
Steve Martin and Edie Brickell get back to their roots via bluegrass
---