Pete Tong's move to L.A. shifts dance music's center west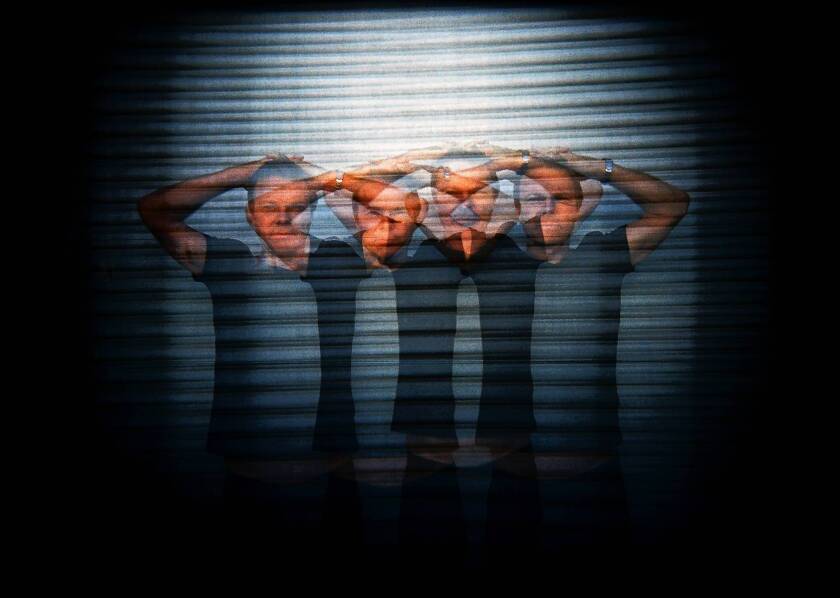 Pete Tong's name is, quite literally, synonymous with dance music (see the rave-movie staple "It's All Gone Pete Tong" for proof). For two decades, the U.K. DJ and producer's program on BBC Radio One has set the pace in dance-music culture, in Europe and around the world.
So there might not be better proof of L.A.'s dance-music vitality than Tong having just moved to Beverly Hills last month.
"I wanted to raise my game, basically," Tong said. "I'm established in the U.K., but I want to shake it all out and find out what I'm really made of."
As Los Angeles has become a global destination for dance music, with local firms such as HARD Events and Insomniac getting tens of millions of investment dollars and new clubs springing up every few months, one thing that's lacking is institutional memory. New York has a legacy of legendary clubs such as Paradise Garage; Detroit and Chicago have trademark sounds that helped form the dominant mode of pop music today.
Los Angeles' current bull market in mainstream dance music is relatively recent. It was built on big festivals such as HARD Summer and Electric Daisy, where young crowds came of age to contemporary house, neo-disco and dubstep. What it doesn't have is a gatekeeper, a universally agreed-upon tastemaker whose acknowledgment can cement a career and put challenging new sounds in context.
In England and around the world, Tong has filled that role since mainstream dance-music culture cohered in the '90s. For producers, landing a track on his BBC show or his live mixes was a seal of approval that you've struck a nerve on dance floors.
INTERACTIVE: A festival for every fan – SoCal's yearly sonic lineup
His move to L.A. is a similar validation. The world's most influential voice in dance-music media thinks the genre's future is in Southern California.
"I was around for all the earlier waves, when Prodigy and the Chemical Brothers all came to the U.S. and were embraced here," Tong said. "But the records never stuck around. L.A. has been a key reason why this music stayed here, because this is where the big raves were and kids under 21 could get into the music. Unless you had these raves and these clubs, a David Guetta could never have happened here."
There's a long tradition of English music figures setting out for the good life in Southern California (John Lydon or Morrissey could vouch for its virtues). The move didn't come without stresses for Tong, a father of four and an icon in his home country now setting out for L.A.'s dance music Wild West.
PHOTOS: Unexpected musical collaborations
But aside from all the usual perks of L.A. — weather, food, etc. — the global attention on the American dance-music market was too much to pass up. He plans to continue his BBC program and his show on "Evolution," the dance channel of American digital radio service iHeartRadio. But he's also working on a film project with Lionsgate and co-founded WME's electronic music division.
"Pete is a terrific influence and authoritative figure," said Marc Geiger, worldwide head of WME music. "I think he will make all of us better by being around."
Tong's faith in dance music in L.A. is a sign that the genre and its culture are permeating the wider entertainment world. But the growing scene is also ripe for quick and cheap exploitation in popular media. Tong hopes to use his legacy and expertise to help steer the genre's future in America — and broaden the role that an influential DJ can fill.
RELATED: Best albums of 2013 so far
"When I worked on 'The Beach'" — the Danny Boyle film where Leonardo DiCaprio stumbles on a Thai drug ring — "I could have really kick-started my film work if I was based here in L.A. Dance and electronica is in such uncharted territory here, and the market is so much bigger in the U.S. I want to be a part of that discussion."
While his reach in dance-music media is broadening, Tong stresses that he sees himself "as a DJ first" and hosted his L.A.-coming-out set at the agenda-setting Hollywood club Sound in September.
"We are honored to have Pete performing his first gig since moving to L.A. at Sound," said Rob Vinokur, the club's co-owner. "He's a true pioneer and icon in the industry and brings such a dynamic energy to his shows."
But even more important, his move is a signal to dance music's traditional European home that America's history as a foundry for house, techno and electronica sounds is coming full circle — and Los Angeles is at the center of it.
"That conversation is happening right here," he said. "Ibiza [in Spain] was once the holy grail, but the center has shifted here."
---
Inside the business of entertainment
The Wide Shot brings you news, analysis and insights on everything from streaming wars to production — and what it all means for the future.
You may occasionally receive promotional content from the Los Angeles Times.