Spotify woos Joanna Newsom with invite: 'We'd love to work with her too'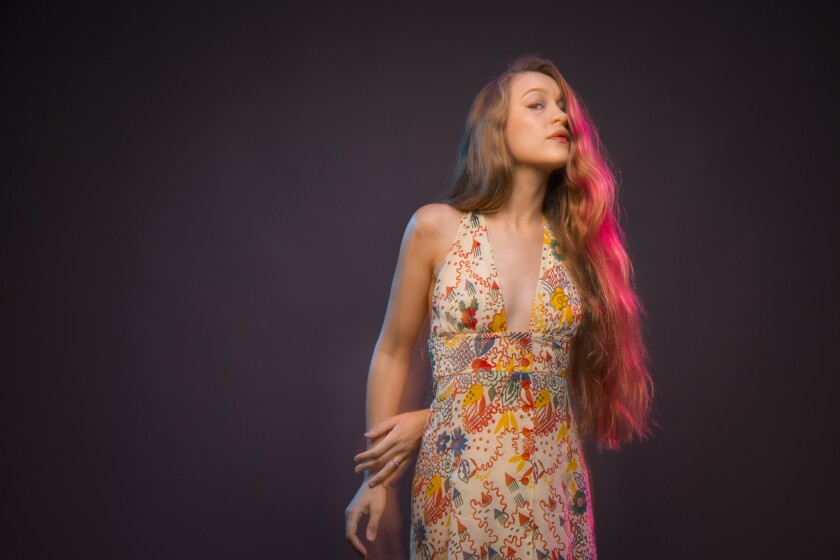 Spotify's communications head has responded to the musician Joanna Newsom's recent comments criticizing the global streaming service. In reference to the composer-harpist's allegations in The Times regarding Spotify's payment structure, Jonathan Prince, Spotify's global head of communications and public policy, defended the company's business model while stressing its dedication to artists.
Wrote Prince:
"We'd love to sit down with Joanna and try and clear up some of the misunderstandings about how Spotify works to support artists, songwriters, and the whole music industry. For example, someone has led her to believe 'we don't pay artists anything' for advertising and subscriptions -- in fact, we pay around 70 percent of all our revenue, from every single advertising and subscription dollar, in royalties. We're proud that we're the single biggest driver of growth in music right now, and we'd love to talk with Joanna about how we're making streaming work for artists and songwriters around the world, cause we'd love to work with her too."
Prince's statement came after he issued a series of tweets on Saturday defending Spotify against such criticism. In a Friday Q&A with The Times, Newsom had described Spotify as being like "a villainous cabal" and "the banana of the music industry."
Not so, wrote Prince via Twitter (who, in his tweets, didn't mention Newsom by name).
"1/3 Happy Saturday. Some old misinformation swirling so some friendly reminders. We pay ~70% of ALL revenue (ads & subscribers) in royalties."
"2/3 We pay labels & publishers/collecting societies. They pay artists & songwriters in turn based on their own contracts with each other."
Concluded Prince:
"3/3 We've paid well over $3 billion in royalties to date, and it's climbing every day."
Follow me on Twitter: @liledit
---
Your essential guide to the arts in L.A.
Get Carolina A. Miranda's weekly newsletter for what's happening, plus openings, critics' picks and more.
You may occasionally receive promotional content from the Los Angeles Times.