13 Images
American actors, British accents
By Susan King, Los Angeles Times Staff Writer
Off with their heads! The British had their knickers in a twist when it was announced that two Americans would be playing the legendary historical characters Mary and
Anne Boleyn
in "The Other Boleyn Girl." The pitch-perfect results delivered by
Scarlett Johansson
and
Natalie Portman
helped ease any tensions, however. After all, British accents are de rigueur for today's American actors. Here's a look at several American actors attempting the King's English:
Scarl-Jo and Nat-Po
Johansson and Portman were corsetted naturals as Mary and Anne Boleyn, thanks to practice: Natalie had success with a British accent as Padme in the last three "Star Wars" movies. And Scarlett had gone British previously in "The Prestige."
Rating:
3½ scones apiece (on a scale of 1 to 4)
(Alex Bailey / Associated Press)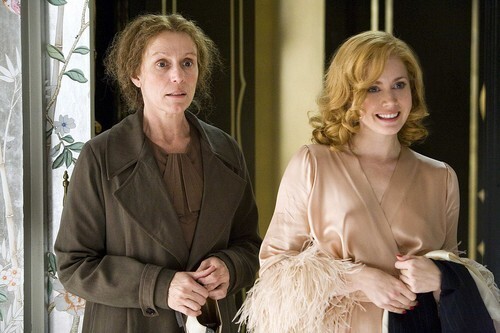 Frances McDormand
The Oscar-winner puts a stiff upper lip forward in "Miss Pettigrew Lives for a Day," a new romantic comedy set in London in 1939. McDormand is no slouch at accents, don't you know — remember her perfect Minnesota inflection in her award-winning turn as Police Chief Marge Gunderson in "Fargo"? In "Miss Pettigrew," she scores with her elegant British tones as a nanny who becomes a young American's social secretary.
Rating:
3 scones
(Kerry Brown / Associated Press)
Johnny Depp
Just how good are his British accents? Well, he received his three best actor Oscar nominations — for "Pirates of the Caribbean: The Curse of the Black Pearl," "Finding Neverland" and "Sweeney Todd: The Demon Barber of Fleet Street" — all for playing British characters. And he mixes up his accents. In the "Pirates" movies, he's imitating Rolling Stones bad boy Keith Richards — it's sort of a lower-class accent with a lot of booze fueling his speech patterns. As "Peter Pan" creator James Barrie in "Finding Neverland," Depp was all cultured and well educated. And in "Sweeney Todd," he was middle-class taken down a notch or two by his years in the slammer.
Rating:
4 scones
(Leah Gallo / DreamWorks / Warner Bros.)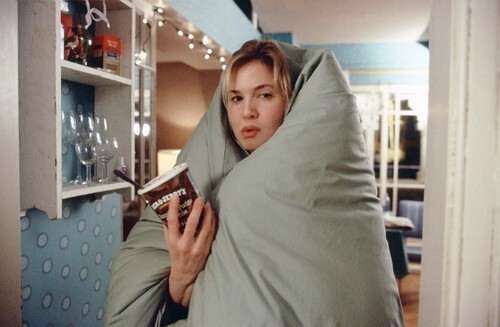 Renee Zellweger
She picked up her first best actress Oscar nomination for her perky British intonations as the plump secretary in "Bridget Jones's Diary." Zellweger was pitch perfect — maybe a bit too perfect — a few years later playing the Peter Rabbit author Beatrix Potter in "Miss Potter."
Rating:
3½ scones
(Laurie Sparham / Universal Studios)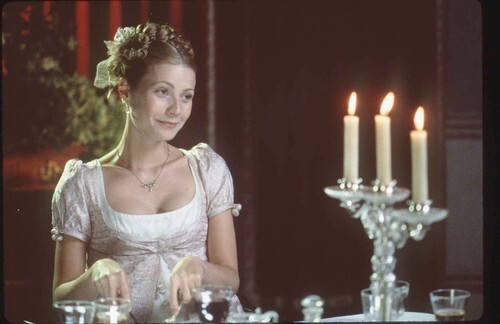 Gwyneth Paltrow
Even before she married British rocker Chris Martin, Gwynnie had perfect enunciation. In fact, she earned her best actress Academy Award for her dulcet tones in the 1998 romantic comedy "Shakespeare in Love." Two years earlier, Paltrow's accent was flawless as Jane Austen's heroine, "Emma."
Rating:
4 scones
(David Appleby / Miramax)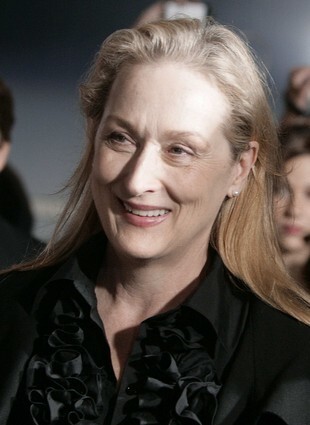 Meryl Streep
The queen of accents demonstrated her versatility with a British accent in 1981's "The French Lieutenant's Woman," for which she received her first best actress Oscar nomination, playing a woman from the 19th century as well as a contemporary actress.
Rating:
4 scones
(Matt Sayles / Associated Press)
Anne Hathaway
Though she looked perfect as Jane Austen in "Becoming Jane," Hathaway sounded like a high school acting student attempting a British accent.
Rating:
2½ scones
(Colm Hogan / Miramax)
Kevin Kline
Considered by some as the finest classical American actor, Kline has demonstrated his prowess with the King's English whether it be a broadly comedic performance as the Pirate King in "The Pirates of Penzance" or as Shakespeare's melancholy philosopher Jacques in HBO's "As You Like It," for which he received a Screen Actors Guild Award.
Rating:
4 scones
(Laurie Sparham / HBO)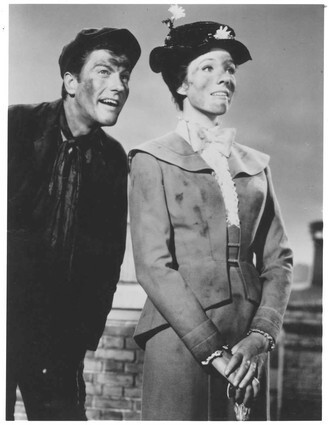 Dick Van Dyke
Though it certainly wasn't realistic, Van Dyke's Cockney accent as Mary Poppins' best friend, Bert, in the 1964 Disney classic "Mary Poppins" is positively endearing and completely complements Julie Andrews' spit-spot practically perfect nanny.
Rating:
3 scones
(Walt Disney)
Kevin Costner
When "Robin Hood: Prince of Thieves" opened in summer 1991, Costner could do no wrong because he was riding high from his Oscar-winning success "Dances With Wolves." But casting the Californian as the famed British hero was a mistake. And his feeble attempt at an accent is an embarrassment. The Merrie Men would have banished him from Nottingham Forest.
Rating:
1 scone
(Kyle Terada / U.S. Presswire)
Marlon Brando
There was probably a "method" to his madness in the lavish, overblown 1962 adaptation of "Mutiny on the Bounty," but Brando's indescribable British accent as a very foppish Fletcher Christian nearly sinks the seafaring epic.
Rating:
1½ scones
()
Angelina Jolie
The Oscar -winner and uber mother has proven her mastery of the English tongue in the two "Lara Croft" action flicks and the melodrama "Beyond Borders."
Rating:
3½ scones.
(Alex Bailey / Paramount Pictures)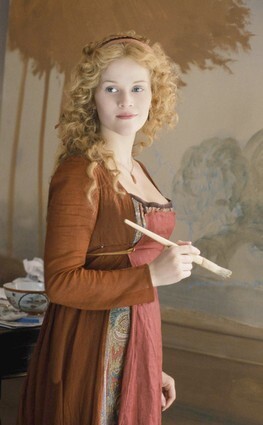 Reese Witherspoon
The Oscar-winner is turning into a mini-Meryl, speaking posh as Becky Sharp in "Vanity Fair" and going mod as a free-spirited bike messenger in "Penelope."
Rating:
3½ scones
(Frank Connor / Focus Features)