10 Images
Celebrity conspiracy theories
By Todd Martens and Patrick Day, Los Angeles Times Staff Writers
In the days after winning an Oscar for her role in "La Vie En Rose," Marion Cotillard's name started popping up in less-flattering headlines. Comments she had previously made in a French interview had been up till now largely ignored, but her thoughts that the U.S. government might have fabricated the terrorist attacks of Sept. 11, 2001, or that the 1969 landing on the moon might have been staged, couldn't escape the post-Oscar spotlight.
She had been quoted as describing the World Trade Center as "money-sucker" buildings in need of major renovations, and added, "Did a man really walk on the moon? I saw plenty of documentaries on it, and I really wondered. And in any case I don't believe all they tell me, that's for sure."
But in celebrity circles, Cotillard is far from alone in expressing her unorthodox beliefs. Several other famous faces have gone on the record on everything from Hurricane Katrina to life from other planets.
(Dan Steinberg / Associated Press)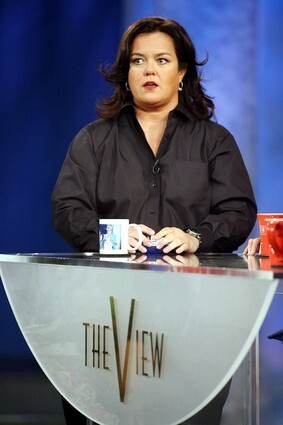 Rosie O'Donnell
The former "View" co-host spent time on that program discussing her belief that Building 7 of the World Trade Center had not been destroyed by fire from the other buildings on 9/11, but instead had been destroyed by set explosives. On the program, she said, "I do believe that it's the first time in history that fire has ever melted steel. I do believe that it defies physics that World Trade Center Tower 7—Building 7, which collapsed in on itself—it is impossible for a building to fall the way it fell without explosives being involved."
(Mary Altaffer / AP)
Richard Belzer
The "Law & Order" actor, stand-up comedian, author and conspiracy theorist believes all kinds of things. He's so devoted to the cause, he hosted the 10th anniversary gala of the popular conspiracy website AboveTopSecret.com last fall.
(NBC)
Mos Def
The hip hop performer and actor appeared on "Real Time With Bill Maher" in September 2007 and said that Osama Bin Laden was just a "boogeyman" cooked up by the U.S. government and that he had nothing to do with the attack on the World Trade Center.
(Andrew H. Walker / Getty Images)
Oliver Stone
The writer-director of "Platoon" and "Wall Street" achieved something close to sainthood in the conspiracy community with his 1991 film "JFK." The director used a dazzling array of filmmaking techniques and a star-studded cast to advance the idea that Lee Harvey Oswald did not act alone in killing President Kennedy. He told Time magazine in 2004, "People weren't thinking about JFK at that point; he was off the books. At worst, the movie opened up the debate."
(Amy Sancetta, Associated Press)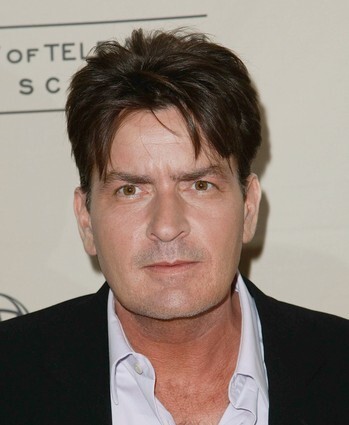 Charlie Sheen
The "Two and a Half Men" star appeared on the radio program "The Alex Jones Show" in 2006 and expressed his skepticism in the offical story of what happened on 9/11. He told the interviewer, "It seems to me like 19 amateurs with box cutters taking over four commercial airliners and hitting 75% of their targets, that feels like a conspiracy theory. It raises a lot of questions."
(Michael Buckner / Getty Images)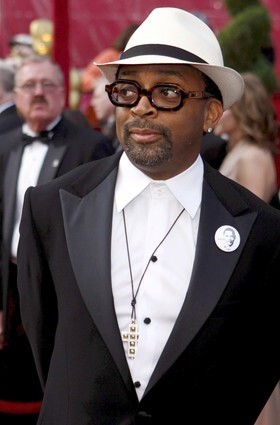 Spike Lee
The director traveled to New Orleans soon after the tragedy of Hurricane Katrina and created a four-hour documentary about the event and its aftermath for HBO. While promoting the film in 2005, he told Reuters about his suspicion that the U.S. government had possibly been involved in the flooding of the city's Lower 9th Ward. "I wouldn't put anything past the U.S. government when it comes to people of color," he said. "There is too much history."
(Andrew Gombert / EPA)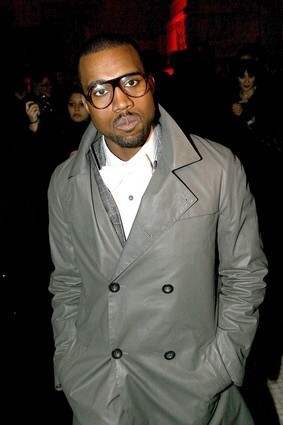 Kanye West
The outspoken rapper is no stranger to controversy, having criticized President Bush's response to Katrina on national television, and seemingly believing that there's a conspiracy against him, at least when it comes to giving him trophies at award shows.
His 2005 album "Late Registration" is full of social commentary, some of it questioning the war on drugs and the war in Iraq, and some of it taking a larger, more conspiratorial view of the world. Take this knowing line from "Heard 'em Say," which blames the U.S. government for the AIDS epidemic: "I know the government administers AIDS."
(Julien M. Hekimian / Getty Images)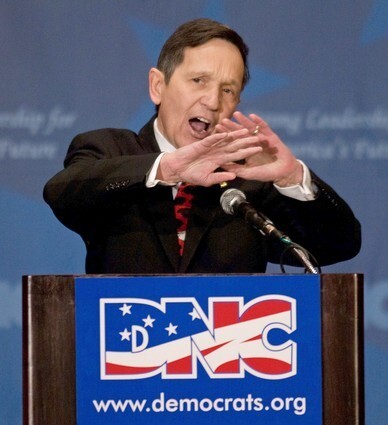 Dennis Kucinich
Ohio representative and former Democratic presidential hopeful Dennis Kucinich joked in a 2007 debate that he may have to move his campaign office to Roswell, New Mexico, a famed site for UFO conspiracy theorists. But if Kucinich couldn't best Barack Obama and Hillary Clinton in debates on health care, perhaps he can topple them in maters of a more extraterrestrial nature.
In Shirley MaClaine's book, "Sage-ing While Age-ing," the actress notes that Kucinich saw an UFO at her Washington home. While not explicitly describing the creatures from another planet,
when asked at an October debate
, he said, "It was an unidentified flying object, OK? It's, like, it's unidentified. I saw something."
(AFP/Getty Images)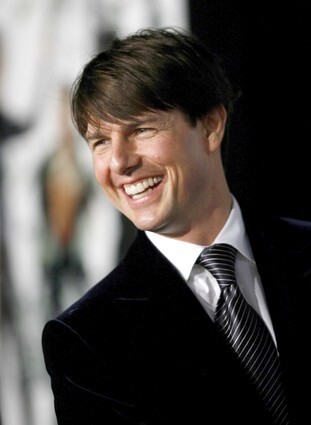 Tom Cruise
As Tom Cruse has been linked to numerous headlines regarding Scientology and his views on psychiatry, his belief that aliens exist now seem decidedly old-fashioned. In
interviews conducted while promoting
1995 film "War of the Worlds," Cruise was asked if otherworldly creatures are out there. His response:
"Yes, of course. Are you really so arrogant as to believe we are alone in this universe? … Millions of stars, and we're supposed to be the only living creatures? No, there are many things out there, we just don't know."
(EPA)