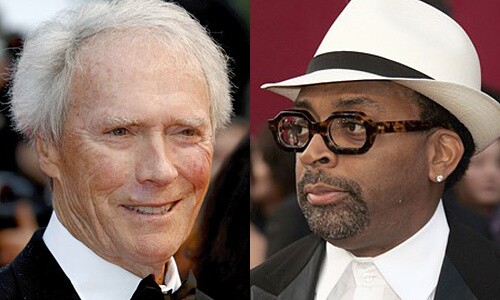 10 Images
Directors gone wild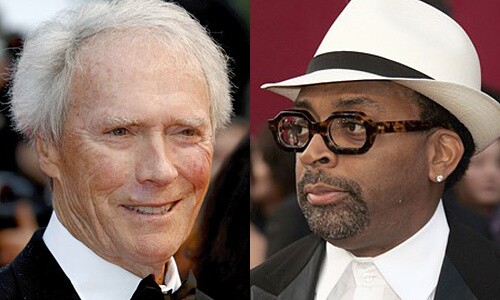 By Stephanie Lysaght, Patrick Kevin Day and Denise Martin, Los Angeles Times Staff Writers
A film director wears many hats: translator, visionary, disciplinarian. With so much power and so much responsibility, it's no wonder that directors often end up sparring with actors, writers, and even other directors.
In a recent directorial dust-up,
Spike Lee
made headlines by criticizing
Clint Eastwood
. "Clint Eastwood made two films about Iwo Jima that ran for more than four hours total, and there was not one Negro actor on the screen," alleged Lee. " ... There's no way I know why he did that. That was his vision, not mine. But I know it was pointed out to him and that he could have changed it. It's not like he didn't know."
Eastwood fired back, telling the Guardian that in his new film, set in South Africa, "I'm not going to make Nelson Mandela a white guy." He also said that Lee should "shut his face." Hey, we said they were powerful, not mature.
Here are some other famous and fiery director feuds.
(Francis Specker / Bloomberg News)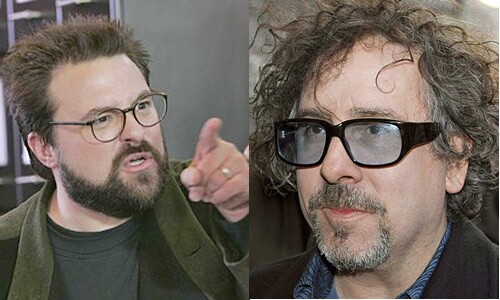 The feud:
"Clerks" director
Kevin Smith
vs. "Batman" director
Tim Burton
The accusation:
On the New York Post's Page Six, Smith accused Burton of ripping off one of his comic books with his ending to "Planet of the Apes."
Back story:
Smith had written a script for a "Superman" project that Burton had planned to direct. But rather than work with Smith, Burton immediately tossed his script out in favor of other ideas, angering Smith.
Trash talking:
Burton's statement to Page Six read: "Anyone who knows me knows I would never read a comic book. And I would especially never read anything created by Kevin Smith."
(Anne Cusack / Los Angeles Times)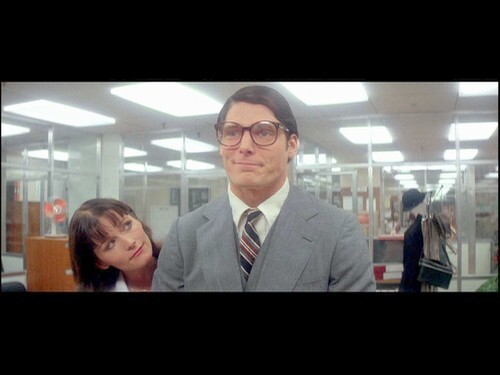 The feud:
"Superman" director
Richard Donner
vs. "Superman II" director Richard Lester
The accusation:
Over 25 years after the release of "Superman II," Donner pulled together the film elements to release his own cut of the film on DVD to restore "the good stuff."
Back story:
After a fight with producers, Donner exited "Superman II" midway through production. Richard Lester was brought in to finish. Though the sequel was more highly regarded than the original "Superman," Lester's follow-up "Superman III" was trashed, leading many fans to believe anything good in "Superman II" was because of Donner.
Trash talking:
Talking to Newsweek, Donner mentioned a restored scene in which Lois Lane discovers Superman's identity. "I have no idea why they took it out. I can't speak for their lack of filmmaking intelligence."
(Warner Bros. Entertainment Inc.)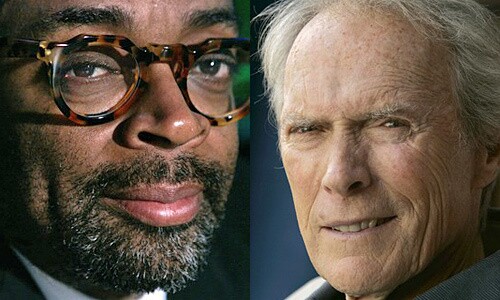 The feud:
"
Malcolm X
" director
Spike Lee
vs. "Flags of Our Fathers" director
Clint Eastwood
The accusation:
Lee told the press at Cannes that Eastwood used too few black actors in his World War II film "Flags of Our Fathers."
Back story:
Eastwood's film depicted the story behind the famed flag-raising photo taken at the battle of Iwo Jima. Lee has a forthcoming film, "The Miracle at St. Anna," which shows black troops in Italy during World War II.
Trash talking:
Talking to the Guardian, Eastwood responded to Lee's accusation by saying Lee should "shut his face" and that his films were historically accurate. On his upcoming film on post-apartheid South Africa, Eastwood said, "I'm not going to make Nelson Mandela a white guy."
(Mark Boster / Los Angeles Times)
The (faux) feud:
Director
M. Night Shyamalan
vs. The Sci Fi Channel
The accusation:
The Sci Fi Channel claimed that Shyamalan had stormed away from their documentary, "The Buried Secret of M. Night Shyamalan," when an interviewer began to pry into his personal life.
Back story:
There was no back story, because the whole "feud" was fabricated to publicize the show.
Back-tracking:
"Perhaps we might have taken the guerrilla campaign one step too far.… We thought it would create controversy," Sci Fi Channel President Bonnie Hammer confessed to the Associated Press.
(Jennifer S. Altman / The Times)
The feud:
"Three Kings" director David O. Russell vs. "Three Kings" actor
George Clooney, right.
The accusation:
Clooney reportedly took Russell to task for mistreating crew members on the set of "Three Kings." Apparently, the argument turned into a fistfight.
Back story:
This wasn't the only report of Russell's temper getting the best of him. A video of Russell launching a verbal assault on actress
Lily Tomlin
on the set of "I Heart Huckabees" also made the rounds.
Trash talking:
Clooney told Playboy that it all started when he told Russell, "David, it's a big day. But you can't shove, push or humiliate people who aren't allowed to defend themselves."
(Murray Close / Warner Bros)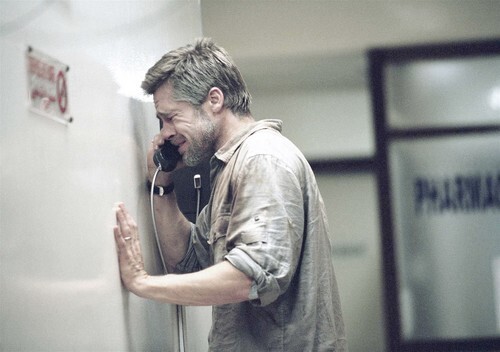 The feud:
"Babel" director
Alejandro Gonzalez Inarritu
vs. "Babel" writer Guillermo Arriaga
The accusation:
Inarritu and Arriaga attacked each other for taking too much credit for "Babel."
Back story:
The writer/director pair had collaborated for nine years, on films like "21 Grams" and "Amores Perros."
Trash talking:
"It's a shame that in your unjustified obsession to claim sole responsibility for the film, you seem not to recognize that movies are an art of deep collaboration," Inarritu and other members of the "Babel" team wrote in a letter to Chilango magazine.
(Murray Close / Paramount Vantage)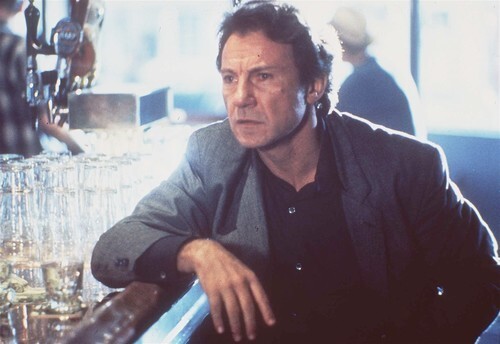 The feud:
"Bad Lieutenant" remake director
Werner Herzog
vs. original "Bad Lieutenant" director Abel Ferarra
The accusation:
Ferrara was none to happy to hear that while in Cannes, Herzog announced he would be filming an update of the 1992
NC
-17-rated crime drama.
Nicolas Cage
is set to reprise the role of a corrupt cop, originally played by
Harvey Keitel
.
The back story:
When Ferrara was informed of the remake, he told the
Los Angeles Times
: "These people should die in hell…. It's so disrespectful." He added, referring to his delayed arrival in Cannes. "And it's a good thing I'm not there. If I see them I'll strangle every one of them."
The trash talking: Herzog told
Defamer
: "I have no idea who
Abel Ferrara
is. But let him fight the windmills.... I've never seen a film by him. I have no idea who he is."
(Aries Film)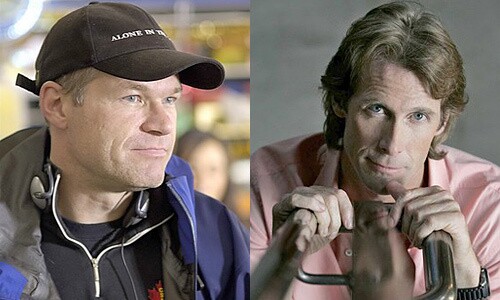 The feud:
"Postal" director
Uwe Boll
vs. "Transformers" director
Michael Bay
The accusation:
Self-promoting machine Boll challenged Bay to a round of fisticuffs last month to clear up who is the better director.
The back story:
After an online petition to send Boll to directors jail launched earlier this year, Boll
responded
by mouthing off on Michael Bay and Eli Roth for making bad movies. Bay responded on his website's official message boards by calling Boll an "obviously sad being." Shortly after, Boll challenged him to a duel.
The trash talking:
"With the money [Bay] has for his movies, he sucks big time. And I think it's time to meet in the ring. Michael, in between your pool parties in L.A. or your casting sessions with strippers, you should start training now. You look good, you look thin…. I think you're a fit guy…. So let's meet in the ring in September or October. Pay-per-view. Mandalay, Las Vegas. Twelve rounds of round of boxing…. We'll clear it up who is not only the better director, but who is able to fight more for what he wants…. Boll against Bay. It's on."
Watch the video
here
.
(Gary Friedman / Los Angeles Times)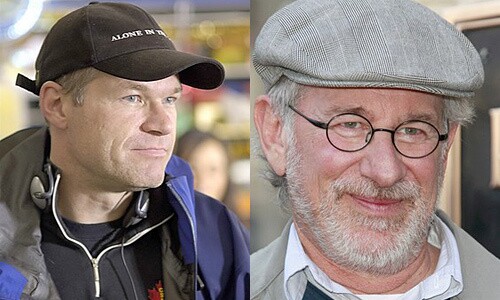 The feud:
Uwe Boll
vs.
Steven Spielberg
The accusation:
Boll claimed his terrorism satire "Postal" would "go out and destroy
'Indiana Jones'
at the box office."
The back story:
Boll fired off the missive trashing Spielberg to movie website Bloody Disgusting and it gets picked up everywhere -- but we're 99.9% sure no one saw "Postal," which didn't report any box office results for the 13 theaters that released the film last month.
The trash talking:
All Boll, all the time: "Spielberg gets sloppy. We saw that with 'War of the Worlds,' and also in parts of 'Jaws,' 'E.T.,' 'Munich,' etc. My performance in 'Postal' as Nazi Theme Park Owner outperforms easily
Ben Kingsley
's in 'Schindler's List.'"
(Nina Prommer / EPA)