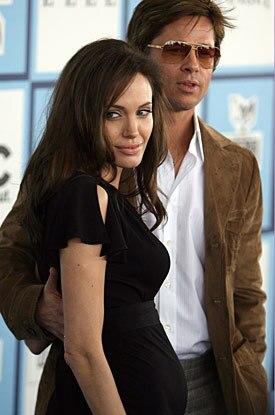 13 Images
Red Carpet Rewind: Celebrity bump and hide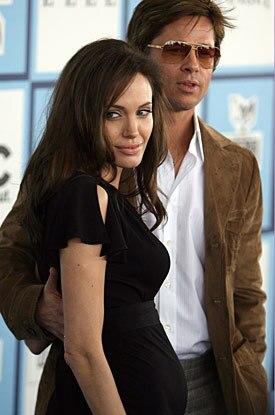 By Elizabeth Snead, Special to The Times
When it comes to celebrities, confirming a baby on board has become a tiresome, months-long game of hide and chic.
Hey, is that a baby in Nicole Kidman's belly or did she just have a really big lunch?
Hmmm. Did Nicole Richie always carry an enormous purse and/or pillow or is she cleverly concealing an extra 20 pounds of baby ballast?
Wow. Is Lisa Marie Presley packing on the El Bees like her ... oh, I'm not even gonna go near there!
The problem is that although celebrities often refrain from revealing their happy news way past the all-too-obvious point, our eyes just do not lie. And we know when the stork is in the hood.
But in the end, an appearance on a red carpet in a snug, body-hugging dress is a tacit way to acknowledge the obvious without saying a word. And saves your publicist from having to issue a statement.
Smart Angelina Jolie did just that at the Spirit Awards this year. Photos of her in that snug black dress, revealing an unmistakable baby on board (or two?) spoke a thousand words.
Nuff said.
So let's admire a few of the most memorable recent games of bump and hide.
(Gabriel Bouys, AFP / Getty Images)
Diaper derby
Ashlee Simpson
is still coyly avoiding pregnancy questions. But she sparked curiosity with a tent dress on
Jay Leno
's show this week and later wore baby mama guerrilla garb -- skinny leggings, baggy top, layers -- and carried a big old purse that could soon serve as diaper bag. What do you think?
(WireImage.com)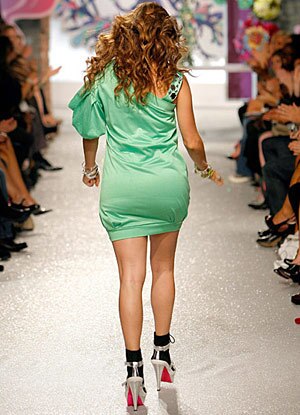 Yes, she can
Jennifer Lopez
waited until her water broke (I kid!) — until the end of her concert tour — to announce that she was expecting twins. But everyone who saw this shot of her on the runway at her Just Sweet collection show in
New York
already knew that.
(WireImage.com)
Enfant terrible
Even though
Angelina Jolie
has had the telling "with child walk" for months (the Indie Spirit Awards, the SAG awards) with no official baby confirmation, we first suspected the stork was coming when we saw this snap taken on Oct. 7, 2007. Will the baby (or babies) get special delivery during the May Cannes Film Festival where her new movie
"Changeling"
premieres? Oh, mon Dieu, boil zee water!
(WireImage.com)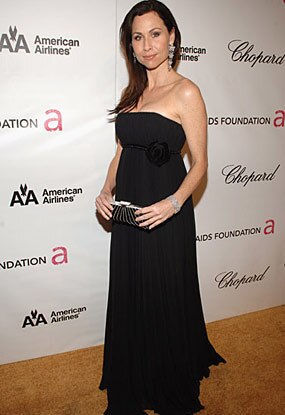 Water breaking news
Minnie Driver
started showing at
Elton John
's Oscar party back in February. Even without an official confirmation, maternity was obvious given her high-waisted gown and the typical baby mama pose (protective purse in front of tummy). But she saved the big news to tell
Jay Leno
on "The Tonight Show" on March 13. Wonder where she'll do the birth announcement. CNN?
(WireImage.com)
Baby news blitz
Nicole Richie
was still cleverly disguising her pregnancy on June 14, 2007, at a YSL event in Los Angeles. She announced her baby news on July 30 and released photos of baby daddy Joel Madden holding her bump just days later.
(WireImage.com)
Gowns don't lie
On Nov. 14, 2007,
Christina Aguilera
announced what was long suspected: a pregnancy. Really? Cause we kinda guessed that from the way her high-waisted gown couldn't hide her bump at the September Emmy awards. Hey, it doesn't take a rocket scientist.
(WireImage.com)
Feeling a bit bumpish?
Halle Berry
officially announced her great expectations on Sept. 5, when she was three months pregnant. But some folks were convinced she was bumpish back in April at the "Perfect Stranger" premiere in Mexico City. You can fool the press some of the time, but you can't fool the press ...
(WireImage.com)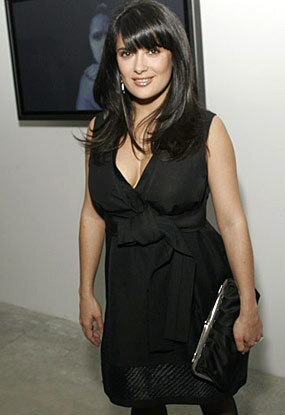 Middle ground
Salma Hayek
made her new-mama announcement on March 9. Which is a good thing because it was pretty obvious to us that something was expanding at a
Robert Wilson
photo exhibit on Feb. 23.
(WireImage.com)
Bump in the Oscar road
It was officially announced that
Naomi Watts
was pregnant on Feb. 28, 2007. But bump-watchers everywhere suspected as much at the
Oscars
on Feb. 25. Didn't you?
(WireImage.com)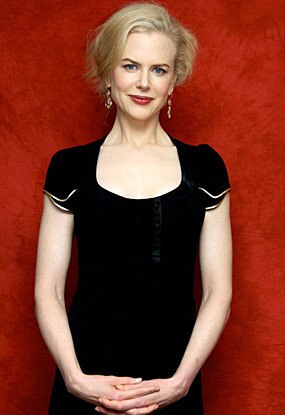 Lady madonna
Nicole Kidman
confirmed her impending birth on January 8. But by then, it was old news. She posed all "Madonna with Child" at a "Golden Compass" press conference on Dec. 3, 2007 (pictured). And when the fashion goddess couldn't button the jacket of her tight, shiny silver pantsuit at the "Compass" Sydney premiere, we knew something was bumping. That just doesn't happen unless your body is changing faster than you can suit up.
(WireImage.com)
Babies having babies
The shocking news that
Jamie Lynn Spears
was pregnant was confirmed last year in mid-December, with the revelation that the 15-year old was about "12 weeks" along. That means she was probably preggers at this Us Weekly Hot Hollywood party. No wonder she was sucking her stomach in for photogs! Wanna bet even her mom didn't know back then?
(WireImage.com)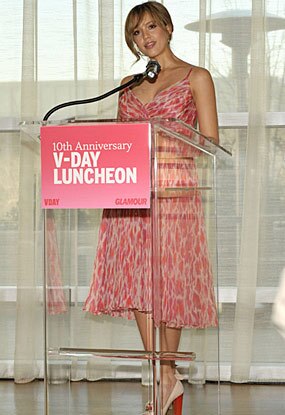 More than a big lunch
Jessica Alba's
pregnancy was officially confirmed on Dec. 12, 2007. Good thing because, even with the ole hide-the-bump-behind-the-podium trick at the Jan. 10 V-Day luncheon, it's pretty obvious she's with
bebe
.
(WireImage.com)