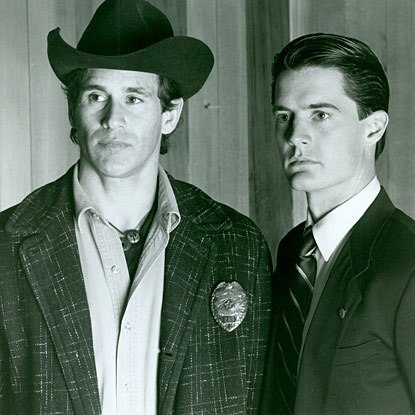 20 Images
TV series cliffhangers: Shows that left us hanging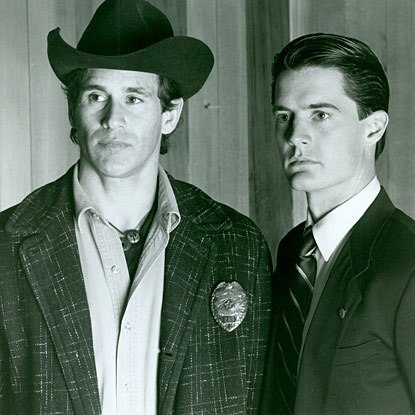 This award-winning crime drama ended with a heap of iconic -- and to some, infuriating -- cliffhangers. Bob had taken over Dale's body, and Maj. Briggs had gotten a mysterious message from Windom Earle in the Black Lodge.
(Los Angeles Times)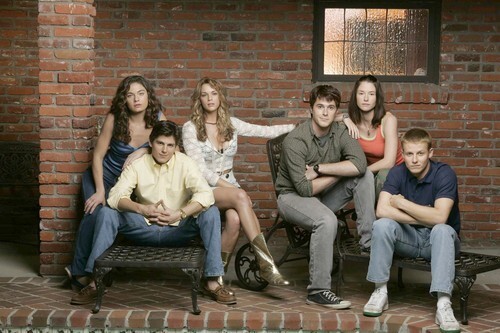 The 2005 drama "Reunion" followed the lives of six high school friends. One of the six was brutally murdered, but because the series was canceled the killer was never revealed.
(Joe Viles / Fox)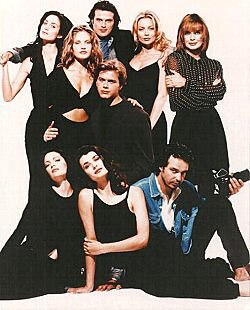 This 1994 "Melrose Place" spinoff ended dramatically, with an assassin's shooting at a wedding. Because the show was canceled, the victim's identity was never revealed.
(Fox)
In the final moments of this 1999 "Buffy" spinoff, the show's protagonist was preparing to battle a group of demons with a small band of friends. Audiences didn't find out exactly what happened until the Season 6 comic book was launched.
(Randy Tepper / The WB)
This 1978 soap opera ended as all cliffhangers should; with a gunshot. Had J.R. killed himself? Audiences didn't find out the answer until the TV reunion movie, years later.
(Esparza / CBS)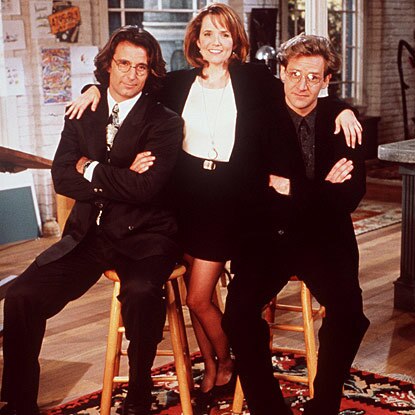 A gunshot is only one way to create a killer cliffhanger. This mid-'90s sitcom ended with a romantic cliffhanger, when Richard Karinsky showed up unexpectedly at Caroline's wedding.
(NBC)
Brandy's 1996 sitcom ended on a wicked cliffhanger; Miles was kidnapped and one of the girls in Moesha's dorm was pregnant ... but who?
(UPN)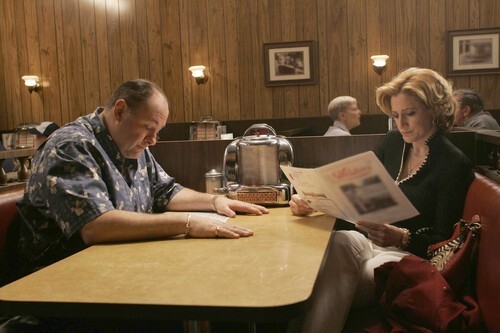 The screen went black, mid-scene, leaving "Sopranos" fans across the country cursing and smashing their TVs. But this was no technical difficulty; just a brutal cliffhanger.
(Craig Blankenhorn / HBO)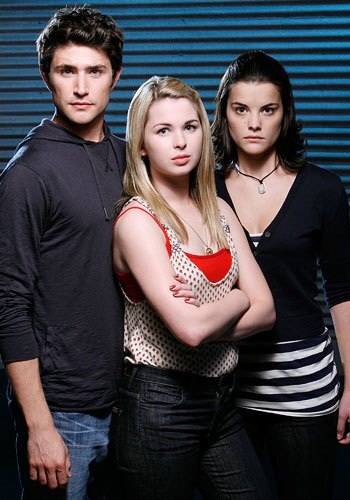 The show ended with Cassidy (the evil Latnok guy) telling Kyle that he's his brother. That's after Cassidy tasers him repeatedly, telling Kyle how he'll help Latnok or his family will suffer. And, oh yeah...the love triangle between Jessi, Amanda and Kyle continues with Amanda mentioning she wants Kyle back. Who wins our boy scout with no belly button? After all the drama Kyle went through with his father Adam, what will his mother Ginger bring? And why isn't she named Eve, seriously...
-- Darcel Rockett, Zap2it.com
(ABC Family)
By the time the sci fi show ended, residents of Seattle were exposed to promicin, killing thousands and giving many humans new powers. NTAC (now themselves mostly promicin-positive) were left to ask Jordan Collier (Billy Campbell) and his followers in Promise City to become the
de facto
government of Seattle. Which left us with Collier pledging to build the future he had promised, while the government watches from the outside. No resolution whatsoever...
-- Darcel Rockett, Zap2it.com
(USA)
Detective Hopper saved the girl and stopped the bad guys, so he was able to stop reliving the day. But who was Jared Pryor, a disheveled fellow time-traveler who appeared at the series' end with a makeover and a look of satisfaction at Hopper's triumph?
-- Andy Grieser, Zap2it.com
(ABC)
Sam Beckett, who spent years leaping from body to body, decided to keep leaping (and help humanity) rather than return home. But was the bartender God? And what was with the anti-leapers?
-- Andy Grieser, Zap2it.com
(NBC)
We left Ben on the run and Sofie, presumably the new Child of Darkness, possibly resurrecting the evil Brother Crowe. But really, we miss snarky Samson most of all.
-- Andy Grieser, Zap2it.com
(HBO)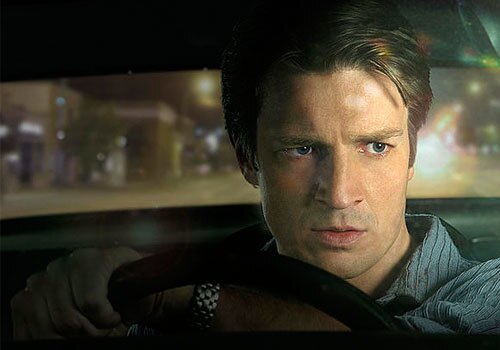 Another quick end to an underrated Nathan Fillion show. We never did get to see who organized the race, why they did it and what happened to the winners.
-- Andy Grieser, Zap2it.com
(FOX)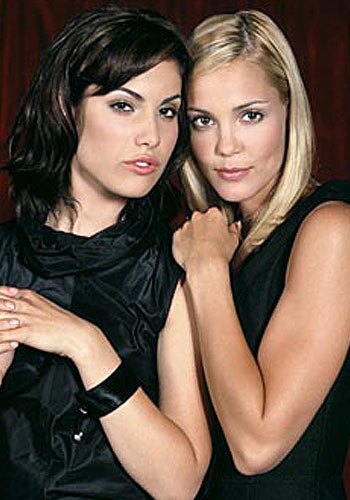 Just when high school was getting interesting, "Popular" was canceled with a cliffhanger ending... Brooke McQueen (Leslie Bibb) was mowed down by a drunk and angry Nicole Julian, Brooke's friend and JKHS's No. 2 in command. Did Brooke die? Did she know who ran her over? We'll never know...
(The WB)
After all the singing, dancing, and pie that was eaten on that show, we are left with a resurrected father on the lam, numerous unresolved questions about Chuck's watch, and Ned's absentee dad resurfacing to help his son. In other words, the whole scene left a mouthful of questions...
-- Darcel Rockett, Zap2it.com
(ABC)
Good karma was in a shorter supply for Earl than he thought, as the fourth season ended in 2009 with the famous cliffhanger "to be continued" teaser. Despite attempts from the likes of TNT to save the series, Earl and his list were never to be seen again.
(Mitchell Haaseth / NBC)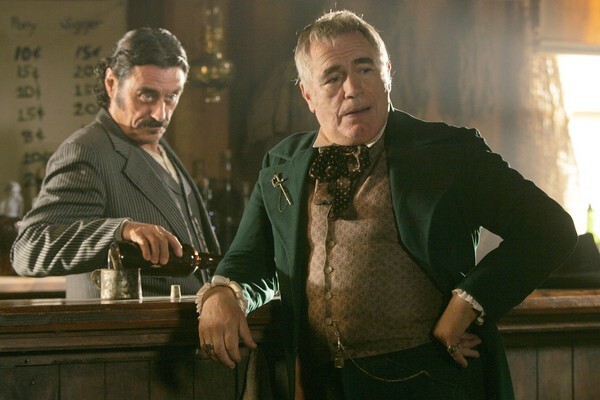 How many saloon brawls and shady deals is it going to take for this Wild West drama get a [bleeping] proper funeral? Well, there aren't enough out there. And creator David Milch's fan favorite ends with no TV movie, and fans either pleased or dealing with the fact that Hearst leaves town without ever getting his comeuppance.
(Doug Hyun / HBO)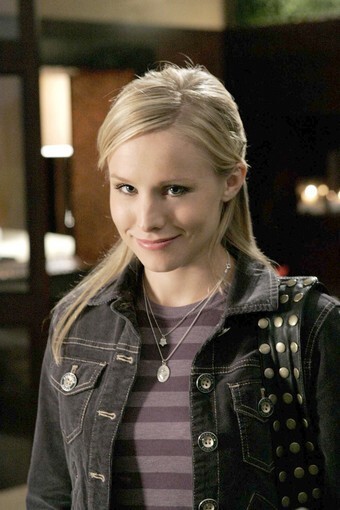 A somewhat weak season finale becomes even weaker when it ends up being the series finale. Did Veronica take it too far this time and cost Keith his career? Will Veronica and Logan get back together? Seriously, did Jake Kane really need to be a part of that secret society?
(Scott Humbert / The CW)
A series with total disregard to linear story telling is bound to have a hotly debated finale that (naturally) leaves you in limbo. Call it cheating, but the finale ended with a heart-warming cast reunion as the ensemble moves on to the afterlife, while the show's creators kept some the most coveted answers for the series DVD.
(Mario Perez / Associated Press)