23 Images
TV pilots and pick-ups
By Los Angeles Times Staff Writers
The strike is over, TV writing has begun again, and you're still bored?
It's time to look ahead at the season of network and cable pilots and pick-ups.
Didn't think they'd ever attempt to recreate the magic from the gang of Beverly Hills? Think again. Longing for a weekly dose of "Dawson's" Joshua Jackson? He's back, and teaming with "Alias' " J.J. Abrams. Trashed your TiVo when they impeached Geena Davis' last show? She's hitting the streets of Manhattan.
Check out a selection from the upcoming season, from cops to spies to Christian Slater.
(Andrew Semel / Fox)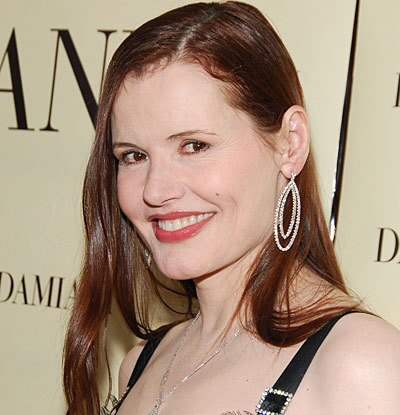 'Exit 19'
Who's in it and where you've seen them:
From living out loud in "Thelma and Louise" to softball phenom in "A League of Their Own," to the president of the United States in ABCs "Commander in Chief," Oscar-winning actress Geena Davis has range to spare. You'll recognize sidekick and police partner Rosie Perez's unforgettable voice from "Do the Right Thing" and "White Men Can't Jump."
Who's behind it:
CBS and writer Michael Nankin, whose credits include writing for "Chicago Hope" and directing "Battlestar Galactica." The rewrite falls to Jeff Bell, a writer on "Alias," "Angel" and "The X-Files."
Why you'll watch:
Geena Davis. She's tall, she's commanding, and we can't wait to see what her "quirky" New York City homicide detective/single mom character will do.
(PR Newswire)
'Bad Mother's Handbook'
Who's in it and where you've seen them:
Miss "Clueless" herself, Alicia Silverstone. Silverstone, who also starred in television's "Miss Match," plays a young mother to a 16-year-old, played by Alia Shawkat, whom you'll remember as Maeby, the "Arrested Development" cousin who put Michael Cera's character in a constant state of confusion.
Who's behind it:
ABC, home of female-driven comedies like "Ugly Betty," and creators Jennifer Konner and Alexandra Rushfield, the executive producers behind "Help Me Help You."
Why you'll watch:
Alicia Silverstone is old enough to play a mom? Raising her teen in the shadow of her own 48-year-old mother, Silverstone will be caught in the intergenerational game of women, which, if it's anything like "Gilmore Girls," will provide plenty of drama and comedy for many a season. And anything that brings "Arrested" alumni back into our living rooms is a bonus.
(Glenn Campbell / NBC)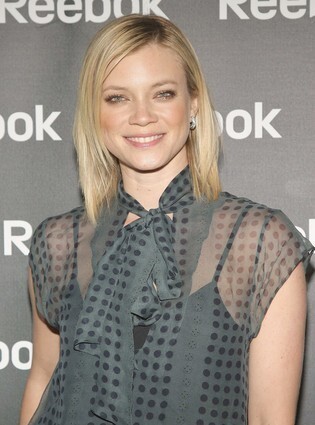 'Meant to Be's'
Who's in it and where you've seen them:
You've seen Amy Smart as best friend to Ryan Reynolds in "Just Friends," opposite Ashton Kutcher in "The Butterfly Effect," and on the small screen in shows ranging from "Felicity" to "Scrubs."
Who's behind it:
CBS Paramount and creator Glenn Gordon Caron, writer/producer for shows from "Medium" to "Moonlighting."
Why you'll watch:
It's the year of the blond: from Christina Applegate in "Samantha Who" to
Judy Greer
in "Miss Guided," is there a trend in sitcom's leading ladies? (Admittedly, when has it not been a good year to be a TV blond?) When Smart's character loses out on life shortly after she elopes, she's earthbound as a Meant to Be, helping others find their destiny before she can go to heaven.
(Stephen Lovekin / Getty Images)
'90210' spinoff
Who's in it and where you've seen them:
Jennie Garth, best known as Kelly Taylor, is
back at West Beverly
as a guidance counselor, and there are
rumors that original cast member Tori Spelling,
a.k.a. Donna Martin, is willing to make a comeback.
Who's behind it:
The CW, and "Veronica Mars" creator Rob Thomas. Word is that "90210" creator Darren Star is not involved in the project.
Why you'll watch:
Much like CW's current hit "Gossip Girl," it seems audiences cannot see enough of the dancing, drinking and drama of how kids with cash live.
(Andrew Semel / 20th Century Fox)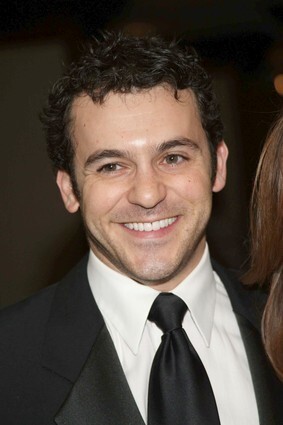 'Single White Millionaire'
Who's in it and where you've seen them:
Kevin Arnold … er, Fred Savage, best known as the cute kid with a crush on best friend Winnie in "The Wonder Years." Savage also starred in the sitcom "Working," and tried again with "Crumbs."
Who's behind it:
CBS, Warner Bros. and writer Ricky Blitt, whose writing credits include "The Jeff Foxworthy Show" and "Family Guy."
Why you'll watch:
To root for Savage's success as he plays an average guy with a million bucks who just wants to settle down.
(Frederick M. Brown / Getty Images)
'Cupid'
Who's in it and where you've seen them:
The revival of the Jeremy Piven show (which lasted for 15 episodes in 1998-99) has yet to cast couples or a lead.
Who's behind it:
Rob Thomas, the creator of "Veronica Mars," is shepherding the project for ABC. Thomas is a triple threat this pilot season as he also preps his "90210" show for the CW and writes and executive produces an untitled pilot for ABC. The show is based on "Outrageous Fortune," a crime family dramedy from New Zealand.
Why you'll watch:
"Veronica Mars" was beloved. If Thomas can infuse the series -- about a man who thinks he's a god sent to Earth by Zeus to unite 100 romantically challenged couples -- with a bit of smart comedy to go with the romance, it could be a success.
(Genaro Molina / Los Angeles Times)
Untitled Christian Slater project
Who's in it and where you've seen them:
Mr. Christian Slater in his first starring role on network TV. He's done guest spots on "My Name is Earl," "Alias," and "The West Wing," and one of his last films of note, "Slipstream," was directed by Anthony Hopkins.
Who's behind it:
Universal Media Studios and "Bionic Woman" -- don't hold that against him -- producer Jason Smilovic.
Why you'll watch:
A mild-mannered suburban dad learns that his alter ego is a spy. It's happened before ("Total Recall"-like), but this show is described as "The Bourne Identity" meets "Jekyll & Hyde." That's enough right there to give it a try.
(Andrew H. Walker / Getty Images)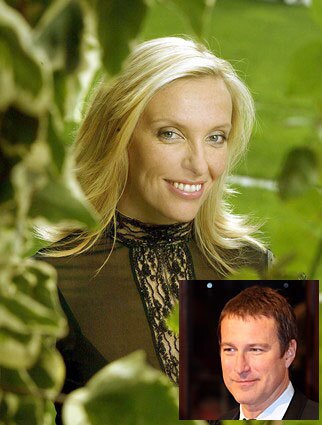 'United States of Tara'
Who's in it and where you've seen them:
Toni Collette, mother of the creepy kid who saw dead people in "The Sixth Sense," sister to the flaky yet lovable Cameron Diaz character in "In Her Shoes," and the most memorable Muriel from "Muriel's Wedding." Her costar John Corbett is a TV ("Northern Exposure") to film ("My Big Fat Greek Wedding") to TV ("Sex and the City") star.
Who's behind it:
Showtime and Oscar-winner Diablo Cody, the writer with the backstory bigger than her oeuvre.
Why you'll watch:
Partly to see if Cody's writing transcends "Juno's" teen-speak. But mostly for the star power: Collette's acting chops will be showcased as Tara, a victim of multiple personality disorder. She was definitely in her right mind to marry hunky carpenter husband Max, not too far a stretch for Corbett, whose "Sex" character was a handsome man who was good with his hands, and with furniture.
(Ken Hively / Los Angeles Times)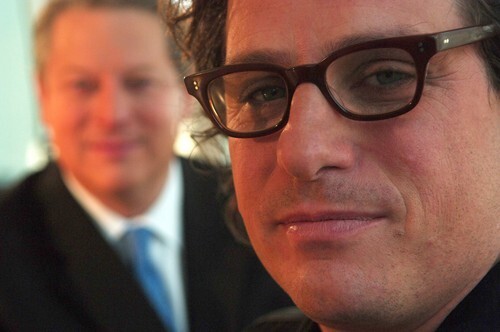 'The Tower'
Who's in it and where you've seen them:
Not much to tell with no cast yet.
Who's behind it:
Oscar-winning director Davis Guggenheim ("An Inconvenient Truth") will executive produce the CBS/Paramount Network TV show alongside "Cold Case" creator Meredith Stiehm.
Why you'll watch:
A show about a group of reporters who, it seems, want to solve the crimes that they report on? If they could try the cases, it could be called "Media, Law & Order."
(Jennifer S. Altman / For The Times)
'Fringe'
Who's in it and where you've seen them:
Joshua Jackson,
a.k.a. wise-cracking Pacey Witter on
"Dawson's Creek,"
plus Kirk Acevedo from "Invincible" and Tomas Arana from "Gladiator," two actors who were also both on "24," are on board.
Who's behind it:
Fox greenlit the show from that monster-making "Cloverfield"/"Star Trek" fiend J.J. Abrams. "Journeyman" director and executive producer Alex Graves will be directing. Longtime "Lost" scribe Jeff Pinkner will serve as the showrunner.
Why you'll watch:
The show pairs a female FBI agent with a scientist and his son as they search for the paranormal. When you've got "X-Files" + "Cloverfield" + "Supernatural" mixed in with a little "Alias," seems the show could be off to a good start.
(Bill Kaye)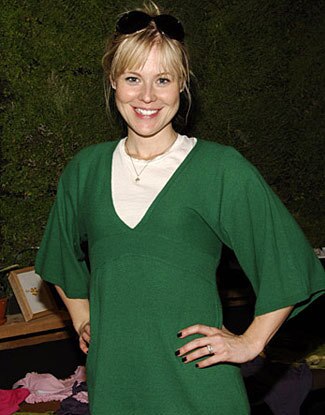 'My Best Friend's Girl'
Who's in it and where you've seen them:
If you pay attention to Canadian television, you'll recognize Kristin Booth from "M.V.P." She's been seen on the hit CW show "Supernatural," the mini-series "The Company," and films including "Young People [Expletive]." You might recognize Tim Peper as Dougie, one of those crazy "Carpoolers" on ABC, or as Jason on daytime TV's "Guiding Light." Josh Cooke was one of the "Four Kings" alongside
Seth Green
in the 2006 show created by "Will & Grace" masterminds David Kohan and Max Mutchnick, and played Nate in the 2005 show "Committed."
Who's behind it:
CBS
,
Sony
Pictures Television and writer Mike Sikowitz, whose writing credits include episodes of "Friends," "Grounded for Life," "The Class" and "Unhitched."
Why you'll watch:
Garth is adorable and lovable, as proved by the oddly enjoyable "What I Like About You." She's dating the best friend and business partner of her ex. Hilarity is bound to ensue.
---
UPDATE: Kristin Booth was tapped for the lead after
Jennie Garth
left the show, based on a mutual decision. There are rumors of a reprisal of Garth's original character Kelly Taylor on the "
Beverly Hills
90210" spinoff.
---
(WireImage.com)
'The Inn'
Who's in it and where you've seen them:
"Reno: 911" cop Niecy Nash (pictured, second from left), Brando Eaton, Jesse Tyler Ferguson, Jerry O'Connell, Jolene Purdy and Molly Stantonwill star in this comedy set at a hip New York hotel.
Who's behind it:
Fox picked up the project,
created by "Arrested Development" and "Will & Grace" alum Abraham Higginbotham.
Why you'll watch:
Niecey is fun-ny, and if the show can take on the "Arrested" tone, it might fill a sitcom hole that's been a void for a while.
(Darren Michaels / 20th Century Fox / Paramount)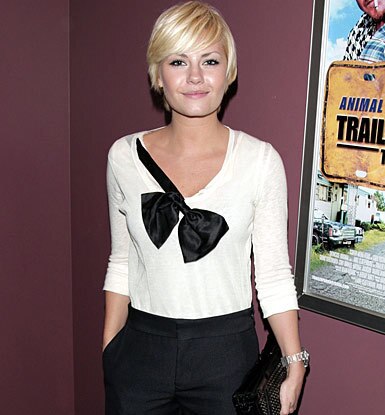 "Ny-Lon"
Who's in it and where you've seen them:
You may remember Elisha Cuthbert in films such as "The Girl Next Door" or as Kim Bauer, the disaster-prone daughter dodging terrorists and cougars in TV's "24."
Who's behind it:
"Ny-Lon," based on a British series, is produced by ABC Studios and would air on CBS. Written by Patricia Carr and Lara Runnels, who both wrote for " 'Til Death," "Reba" and "Boy Meets World."
Why you'll watch:
British shows adapted to American audiences can be a winning equation — "The Office," "Sanford and Son" (Britain's "Steptoe and Son") and "Three's Company (the British "Man About the House"). If nothing else, watch to see whether bombshell blond Cuthbert brings her "24" wide-eyed on-the-run look to her transatlantic relationship with a London stockbroker.
(Kevin Winter / Getty Images)
'Austin Golden Hour'
Who's in it and where you've seen them:
Too early to know, but we can say that the show follows a close-knit team of young emergency room surgeons and EMTs during the critical, adrenaline-filled 60 minutes immediately following a trauma.
Who's behind it:
The CW and the man America loves to hate, "American Idol" judge Simon Cowell.
Why you'll watch:
The show is described as a real-time medical drama a la "24" in the trauma ward. Seems like a winner to me, and Simon hasn't made a big bomb. Yet.
(Kevork Djansezian / Associated Press)
"Kath & Kim"
Who's in it and where you've seen them:
Hilarious "Year of the Dog" star and "SNL" alum Molly Shannon and sultry Selma Blair -- set to appear in the summer comic book movie "Hellboy II: The Golden Army" -- star in the comedy series.
Who's behind it:
The NBC show has some of the talent behind "American Gladiators," "Miss Guided" and the original hit Australian sitcom that it's adapted from.
Why you'll watch:
The show's about a divorced woman, Kath, who's dating a cool guy. Just as things are about to get serious, Kath's daughter Kim leaves her perfectly nice husband and moves back in with mom. Or you can watch because Molly Shannon is funny and Selma Blair is good. Pretty simple.
(Lawrence K. Ho / LAT & Andrew H. Walker / Getty Images)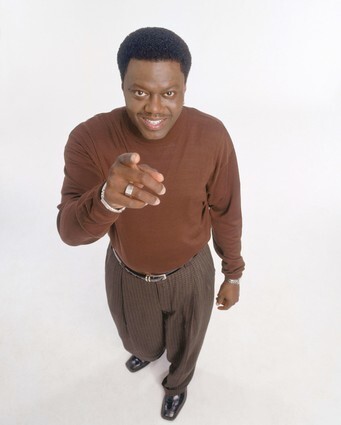 'Starting Under'
Who's in it and where you've seen them:
The hilarious Bernie Mac ("The Bernie Mac Show") joins "Borat's" Ken Davitian and rising actor Bert Belasco.
Who's behind it:
The people who brought us "George Lopez and "Freddie" are the masterminds behind this gem.
Why you'll watch:
Fox's comedy series about a newly divorced man living with his polar opposite son has the potential to be "Sanford and Son" for the next generation.
(Fox)
"Knight Rider"
Who's in it and where you've seen them:
The new Michael Knight character, Mike Traceur, is played by soap vet ("All My Children") Justin Bruening. Deanna Russo (another soap actress - "Young and the Restless") and Sydney Tamiia Poitier ("Grindhouse," dad's an acting icon) also star. The Hof himself, David Hasselhoff aka Michael Knight, will also appear and the voice of K.I.T.T. is none other than Val 'I'm your huckleberry' Kilmer.
Who's behind it:
Glen Larson was a writer on the original show and has penned a recent "Battlestar Galactica" script as well. Steven Shill, who directed the backdoor pilot, has recently guided episodes of "Dexter" and "The Tudors."
Why you'll watch:
Because you may remember the theme: "Knight Rider, a shadowy flight into the dangerous world of a man who does not exist." So cool. If not, it has a retooled version of one of television's most well-known cars, with gadgets rivaling James Bond's.
(Richard Drew / Associated Press)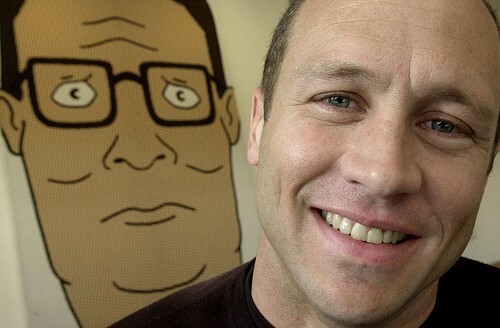 'The Goode Family'
Who's in it and where you've seen them:
"King of the Hill's" Mike Judge
Who's behind it:
The people behind "King of the Hill": Judge, John Altschuler and Dave Krinsky
Why you'll watch:
ABC's animated comedy series about a family who wants to do good, but fail in comic proportions has the makings of funny written all over it.
(AP)
"The Pitts"
Who's in it and where you've seen them:
It's animated, but the voices behind it are journeyman actor Dylan Baker as Bob Pitt, Lizzy Caplan ("Cloverfield," "My Best Friend's Girl") as Faith Pitt, Allison Janney ("Juno," "West Wing") as Liz Pitt, and Andy Milonakis (star of his self-titled show) as Petey Pitt.
Who's behind it:
"Simpsons" producer Mike Scully.
Why you'll watch:
It's billed as "an animated comedy series about the unluckiest family in the world and their ongoing wacky adventures." Though "The Simpsons" is still going strong, this could be a good cartoon companion.
(Frederick M. Brown / Getty Images)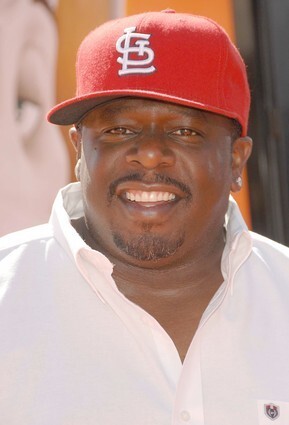 'Untitled Cedric the Entertainer'
Who's in it and where you've seen them:
Comedian Cedric The Entertainer, Regina Hall ("Ally McBeal")
Who's behind it:
Cedric The Entertainer (of course!), "The King of Queens" producer Rock Reuben, "The King of Queens" writer Mike Soccio and "Code Name: The Cleaner" producer Eric Rhone. Do we sense a pattern here?
Why you'll watch:
It's sort of like "Beverly Hillbillies" for 2008. ABC's multi-camera comedy series is about a modest family whose fortunes change almost overnight when they become rich and famous.
(Stephen Shugerman / Getty Images)
'The Mentalist'
Who's in it and where you've seen them:
Simon Baker isn't new to taking risks on television. While he had a successful three-year stint on "The Guardian," he foundered on the ill-fated series "Smith" co-starring Ray Liotta and Virginia Madsen. This time, he stars in CBS' dramatic series about a guy with psychic abilities who works for the police.
Who's behind it:
"Rome" scribe Bruno Heller and director David Nutter, who has worked on everything from "Terminator: The Sarah Connor Chronicles" to "Entourage."
Why you'll watch:
If you like "Medium," you'll like "The Mentalist."
(AP)
The Cleveland Show
Who's in it and where you've seen them:
Well, Cleveland Brown. The animated friend and neighbor of "Family Guy's" Peter Griffin. And the voice talent breathing life into him.
Who's behind it:
Fox, and the creative team behind "Family Guy" and "American Dad."
Why you'll watch:
A spinoff of the hit "Family Guy" sitcom? Maybe it'll become "The Cosby Show" for this generation.
(Fox)