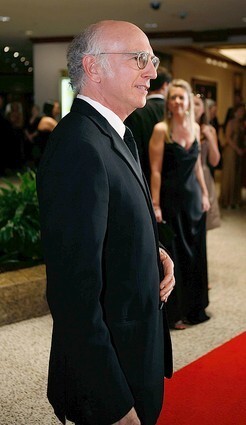 13 Images
HBO's past and present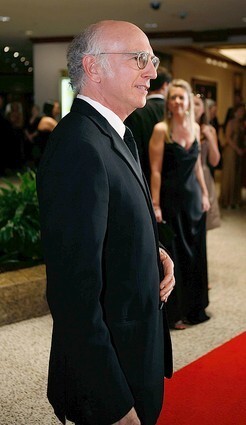 During former HBO topper Chris Albrecht's time running the Improv in New York in the '70s and '80s, he forged lasting business relationships with many comics, including Larry David, who would go on to star in HBO's "Curb Your Enthusiasm." The network also became known for its stand-up comedy specials.
(Joshua Roberts / Getty Images)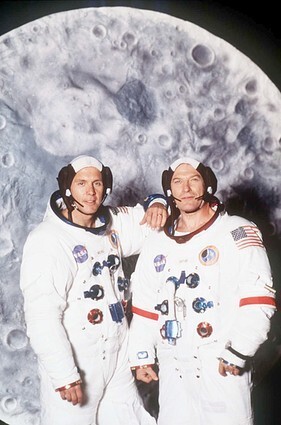 Original projects such as Tom Hanks' Emmy-winning 12 hour miniseries "From the Earth to the Moon" helped gain attention for the cable network.
(Anthony Neste / HBO)
Albrecht's business association with former producer and current Paramount chief Brad Grey started in 1977, when Grey was starting out as a talent manager and Albrecht was running the Improv. Later, Grey would produce "The Sopranos" and "The Larry Sanders Show" for HBO.
(Darryl Estrine / HBO)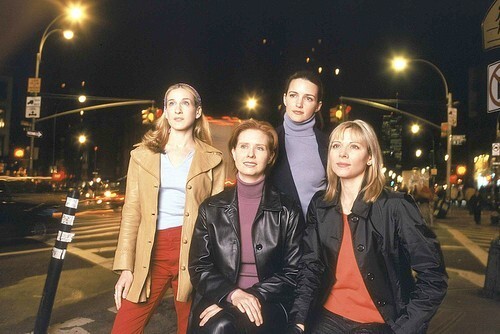 Running from 1998 to 2004, the comedy series "Sex and the City" gained a rabid following and added phrases such as "He's just not that into you" to the national dialogue.
(Craig Blankenhorn / HBO)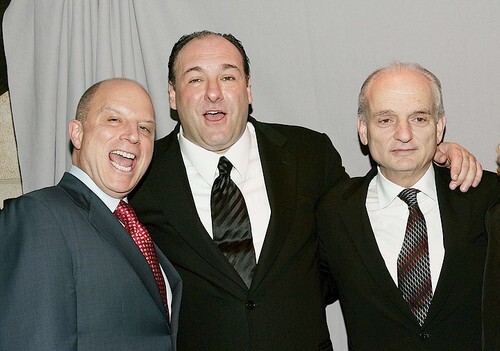 "The Sopranos," created by David Chase, right, and starring James Gandolfini, center, (pictured with Chris Albrecht) earned HBO heaps of praise and cultural cachet.
(Evan Agostini / Getty Images)
"American Beauty" writer Alan Ball brought his quirky family drama "Six Feet Under" to HBO. The series went on to become yet another hit for the pay cable network.
(Art Streiber / HBO)
HBO fired its chief Chris Albrecht in 2007 at a time when its hit series "The Sopranos" was ending and the network's future was in some question.
(AP)
After the esoteric surf noir series "John From Cincinnati" failed to connect with viewers and critics, many of whom described it as incomprehensible, disappointed executives pulled the plug on a second season.
(John P. Johnson / AP)
The premiere of the intimate relationship drama "Tell Me You Love Me" drew just 910,000 viewers. "Curb Your Enthusiasm" attracted 1.2 million viewers for its season premiere, on par with the comedy's Sunday audiences during its last season.
(John P. Johnson / HBO)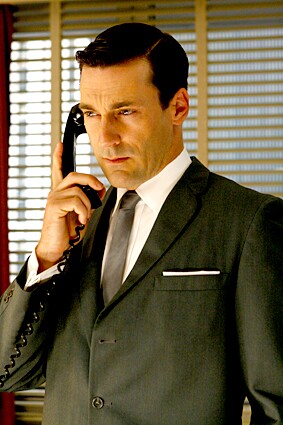 UPSTART:
Jon Hamm as Don Draper in AMC's well-received "Mad Men" Its faults might not have been overlooked if it were on HBO, who passed on the series.
(Craig Blankenhorn / AMC)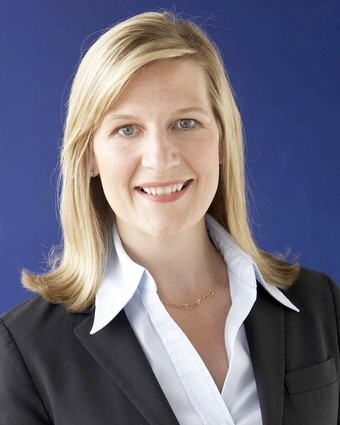 As President of HBO Entertainment, Sue Naegle will oversee all series programming and specials for the
Time Warner
Inc. unit.
(HBO)
Recent history
:
Paul Giamatti
and Laura Linney starred in HBO's Emmy-award winning
"John Adams
."
(Kent Eanes / Associated Press)
"True" success
: Since its debut premiere in September, the first five episodes of "
True Blood
," a Southern vampire drama, have averaged about 6.5 million viewers across a week, putting it on track to be HBO's third-most-watched series, after "The Sopranos" and "
Sex and the City
."
(John P. Johnson / HBO)