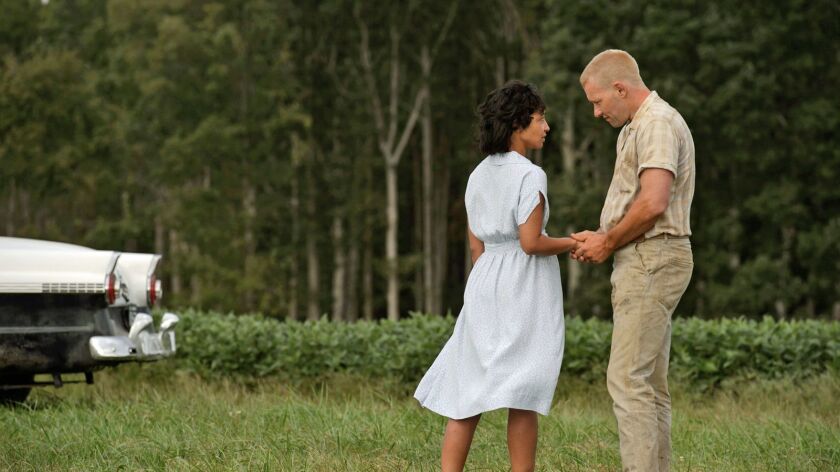 SUNDAY
"SNL's" Leslie Jones is your hostess with the mostest for the "2017 BET Awards." Scheduled performers include Bruno Mars, Future, Migos, Tamar Braxton and Trey Songz. 8 p.m. BET; also Comedy Central, Logo, MTV, Spike, VH1
The groovy ghoulies from the animated 2012 movie are all set to haunt the small screen in "Hotel Transylvania: The Series." 8 p.m. Disney Channel; also Mon.-Thu.
A cyber-security expert's maternal instincts go into overdrive in the new thriller "My Daughter Is Missing." With Miranda Raison. 8 p.m. Lifetime
The gritty NYC-set drama "Power" is back for a fourth season. With Omari Hardwick and Curtis "50 Cent" Jackson. 9 p.m. Starz
Stefanie Martini plays a younger version of the determined British detective made famous by Helen Mirren in the new prequel series "Prime Suspect: Tennison" airing on "Masterpiece." 10 p.m. KOCE
Dominic Cooper is back to put a hurting on all manner of things ungodly or otherwise in a second season for the supernatural drama "Preacher." Ruth Negga also stars. 10 p.m. AMC; also Mon., 9 p.m.
The comedies "Silicon Valley" and "Veep" wrap their fourth and sixth seasons, respectively. 10 and 10:30 p.m. HBO
MONDAY
The auditions roll into New York City on a new episode of "So You Think You Can Dance." 8 p.m. KTTV
The documentary series "POV" hits the big 3-0 with a 30th-season premiere that includes "Dalya's Other Country," about a Syrian refugee family that resettled in L.A., paired with refugee-themed short film "4.1 Miles." 9 p.m. KOCE
They're takin' it to the streets of the Big Easy in new episodes of "Street Outlaws: New Orleans." 9 p.m. Discovery Channel
TUESDAY
Some of the wonders of the Ming dynasty, including the Great Wall and the Forbidden City, are surveyed on a new installment of historian Michael Wood's multi-part series "The Story of China." 8 p.m. KOCE
After seven seasons, the twisty mystery-drama "Pretty Little Liars" ends its run with a two-hour finale followed by a wrap-party special. 8 and 10 p.m. Freeform
The supernatural procedural "iZombie" comes to the end of its third season. Rose McIver stars. 9 p.m. KTLA
Current and classic hip-hop tunes are expanded into musical mini-movies in the new anthology series "Tales." 10 p.m. BET
Transgender teen Jazz Jennings is back in the two-night season premiere of her reality series "I Am Jazz." 10 p.m. TLC; also Wed., 9 p.m.
WEDNESDAY
Former President George W. Bush is a guest on the third-season premiere of the auto-centric series "Jay Leno's Garage." 6 and 8 p.m. CNBC
See who will outwit, outplay and outlast whom — wait, wrong show — on yet another season of "Big Brother." 8 p.m. CBS; also Thu., 9 p.m.
A local comic is your guide to all things South Central L.A. in the new series "Hood Adjacent With James Davis." 9 p.m. Comedy Central
David Tennant and Olivia Colman are back on the case as the imported detective drama "Broadchurch" launches its third and final season. 10 p.m. BBC America
"Orange Is the New Black's" Uzo Aduba and Danielle Brooks do battle in the first of two new episodes of "Lip Sync Battle." Model Ashley Graham faces Jermaine Fowler in the second. 10 and 10:30 p.m. Spike
The allegorical, aboriginal-themed Australian drama "Cleverman" returns for a six-episode second season. 10 p.m. SundanceTV
A stylist from Staten Island tries to make it in Manhattan in the new reality series "Hair Goddess." 10 p.m. TLC
Sutton Foster still ain't getting any "Younger" as this romantic comedy-drama cooks up a fourth season. With Hilary Duff and Debi Mazar. 10 p.m. TV Land
THURSDAY
Everything old is new again — and we do mean everything — in a reboot of the 1970s-era celebrity competition series "Battle of the Network Stars." 9 p.m. ABC
When animals attack! The summer sci-fi action-drama "Zoo" is back for a third season. With James Wolk, Kristen Connolly and Billy Burke. 10 p.m. CBS
"The Hunger Games' " Elizabeth Banks and "SNL's" Fred Armisen and Will Forte serve as guest judges on a new episode of "The Gong Show." 10 p.m. ABC
FRIDAY
"Mulholland Drive's" Naomi Watts plays a New York City therapist whose behavior crosses all kinds of moral and ethical boundaries in the new drama series "Gypsy." Any time, Netflix
Now you don't see them, now you do: "Masters of Illusion" return as this showcase featuring some of the world's best magicians conjures up a seventh season. 8 p.m. KTLA
Who does he think he is, the king of England? Peter O'Toole plays Henry II to Oscar winner Katharine Hepburn's Eleanor of Aquitaine in the classic 1968 historical drama "The Lion in Winter." A young Anthony Hopkins and Timothy Dalton also star. 8 p.m. KCET
Those intergalactic bounty hunters known as "Killjoys" blast off for third season. 8 p.m. Syfy
"Andrea Bocelli — Landmarks Live in Concert: A Great Performances Special" finds the Italian tenor belting them out at the historic Palazzo Vecchio in Florence, Italy. 10 p.m. KOCE
SATURDAY
The 2016 docudrama "Loving" remembers the interracial couple who took their fight for the right to be married all the way to the Supreme Court in the 1960s. Joel Edgerton and the aforementioned Ruth Negga star. 8 p.m. HBO
There isn't even enough room to scream in the "Tiny House of Terror" in this new woman-in-jeopardy thriller. With Francia Raisa and Nazneen Contractor. 8 p.m. Lifetime
The doctor is out: Departing series star Peter Capaldi undertakes his final mission, at least until the annual Christmas episode, on the season finale of the venerable British sci-fi drama "Doctor Who." 8:30 p.m. BBC America
---
Customized TV Listings are available here: www.latimes.com/tvtimes
Click here to download
TV listings for the week of June 25 - July 1, 2017
---