The do's and don'ts of reboots: 'Dynasty' edition
Call it throwback Wednesday on the CW.
Nearly three decades after it went off the air, "Dynasty" is making a television comeback on the youth-skewing network. A modern telling of the long-running series will air Wednesdays at 9 p.m. beginning Oct. 11.
The original "Dynasty," executive produced by Aaron Spelling and starring John Forsythe, Linda Evans and Pamela Sue Martin (and eventually Joan Collins), ran from 1981 to '89 on ABC and quickly became an icon of the prime-time soap opera genre. The story followed the trials, tribulations and feuds of two wealthy families, the Carringtons and the Colbys.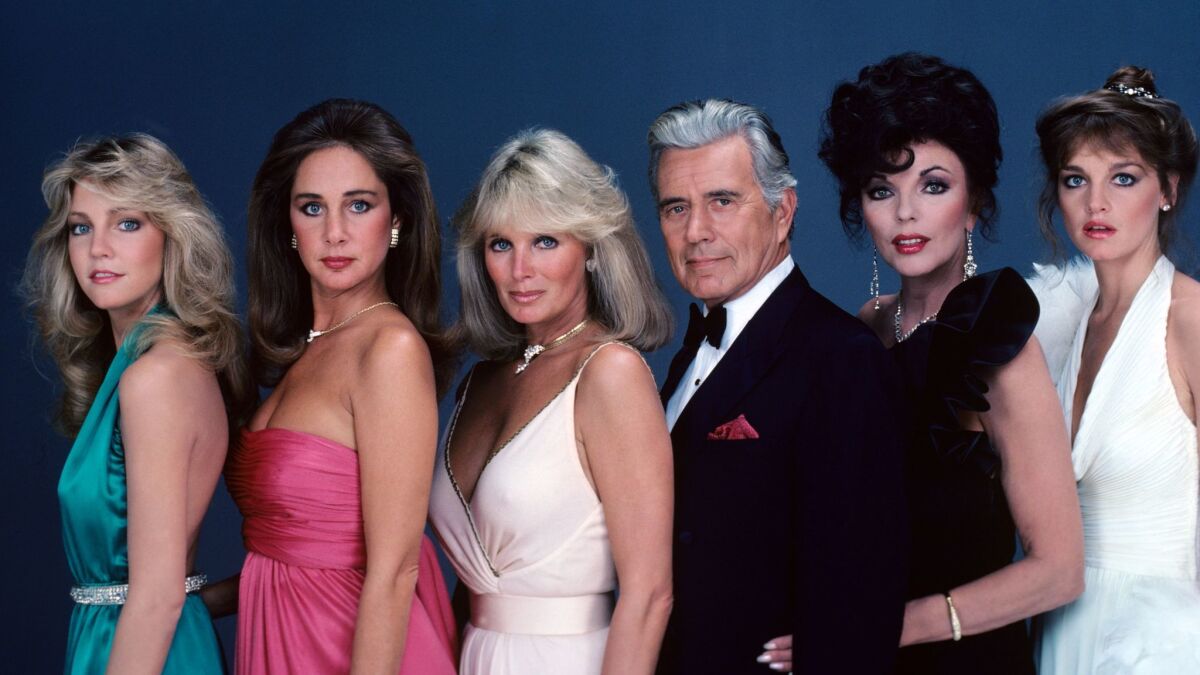 The contemporary version stars Grant Show ("Melrose Place"), Nathalie Kelley ("UnReal") and Elizabeth Gillies ("Sex&Drugs&Rock&Roll"). It hails from Josh Schwartz and Stephanie Savage, the duo behind one of the CW's biggest soaps, "Gossip Girl." They developed the series with Sallie Patrick, who previously served as a writer and producer on "Revenge." Patrick is the showrunner on the reboot.
Patrick, who grew up watching the original show with her family, says one thing was paramount in updating the series for 2017: not being too faithful to the original.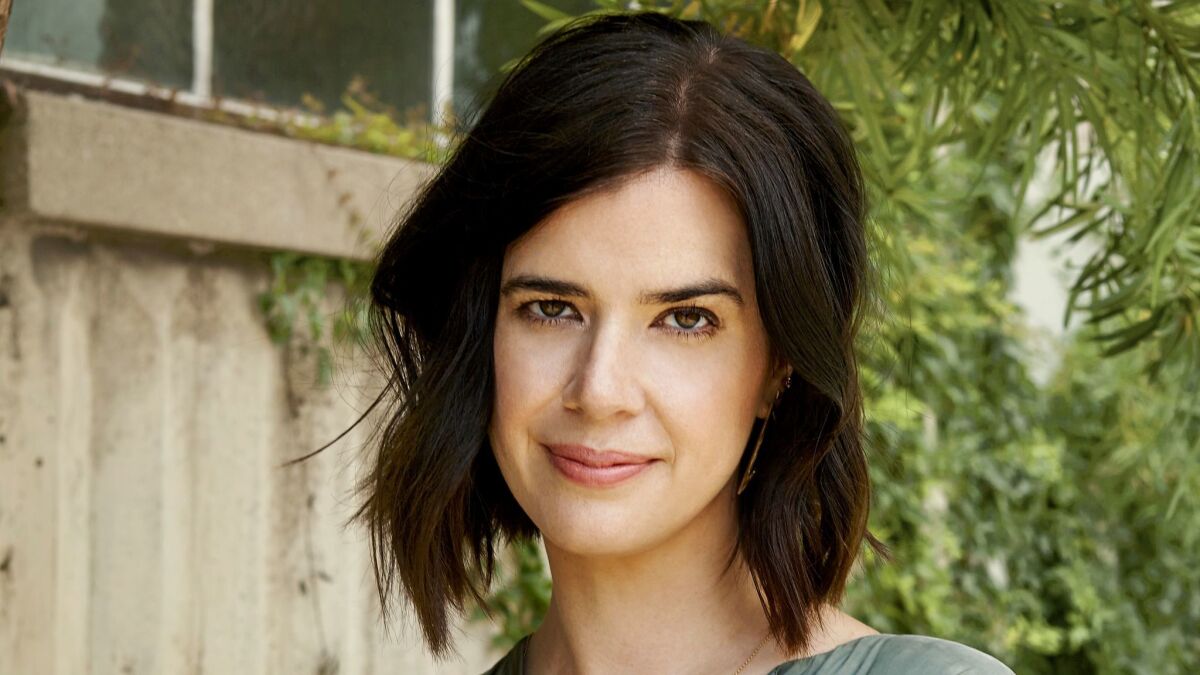 "The show obviously exists on different platforms now, and people can go back and watch it," says Patrick. (In fact, the CW is streaming the complete series of the original "Dynasty" on its digital outlet, CW Seed.) "We thought, if we're doing this, let's have it be our own version that can stand on its own feet."
FULL COVERAGE: Fall 2017 TV preview »
We watched the original pilot with Patrick to get her do's and don'ts of rebooting "Dynasty." (Showrunners of fellow 2017 returnees like "Will & Grace" and "S.W.A.T.," among others, may want to take heed.)
Don't ditch family values
Patrick says the one mandate given by the original "Dynasty" creators Richard and Esther Shapiro was the importance of family.
"Not just as far as what the characters care about, but the story we should be telling," Patrick says. "So it was important for us to do that, but to update the conflict to adapt to modern times."
Do get a new ZIP Code
The original series was set in Denver, but Patrick felt Atlanta was a more contemporary location for the Carringtons 2.0.
"Denver was obviously chosen for a few solid reasons at the time, being one of the oil capitals," says Patrick, who grew up in Atlanta. "We talked about, for our show, 'What is a great city to set this story of a white patriarch who is in a changing world?' For us, Denver didn't have the vibrancy and conflict that we needed."
Don't be antiquated
In the original series, part of the father-son conflict was fueled by Blake Carrington's struggle to accept his son's sexuality. In 2017, Patrick wanted that storyline to evolve.
In the updated version, Blake's son, Steven (James Mackay), is gay but there's no closet in sight.
"I wasn't interested in telling a story about a father who is not on board with his son being gay," she says. "That's not to say [Blake] was always OK with it — there might have been a moment where he struggled with it, maybe that's the back story. We'll see. I also just wanted Steven to be more confident about who he is. For us, it was much more interesting to me that their conflict had more to do with their opposing political viewpoints."
Do give women their due
The original series opens and rests on Blake Carrington. The CW update, in contrast, is told through the eyes of Blake's daughter, Fallon (Gillies) and Blake's soon-to-be-wife, Cristal (Kelley). Both play ambitious career women.
"As a working woman thinking back to someone I'd want to see on TV growing up are women who can make something of themselves and their future."
Do play up the fashion
Ruffles, fur, sparkle, shoulder pads, gold lamé — the fashion on "Dynasty" was as excessive and outsized as the number of zeroes in the Carrington family bank account.
Don't mess with a good thing.
"We love the idea of paying tribute to the '80s in various ways because of when it ran," Patrick says. "'80s is back in fashion, there are certainly moments, especially in Episode 3 — we have an '80s costume party — where we pay homage. But, yeah, we'll see big taffeta things happening and sparkles. And the jewelry is top-notch."
Patrick is also quick to note that no real fur is used in the show.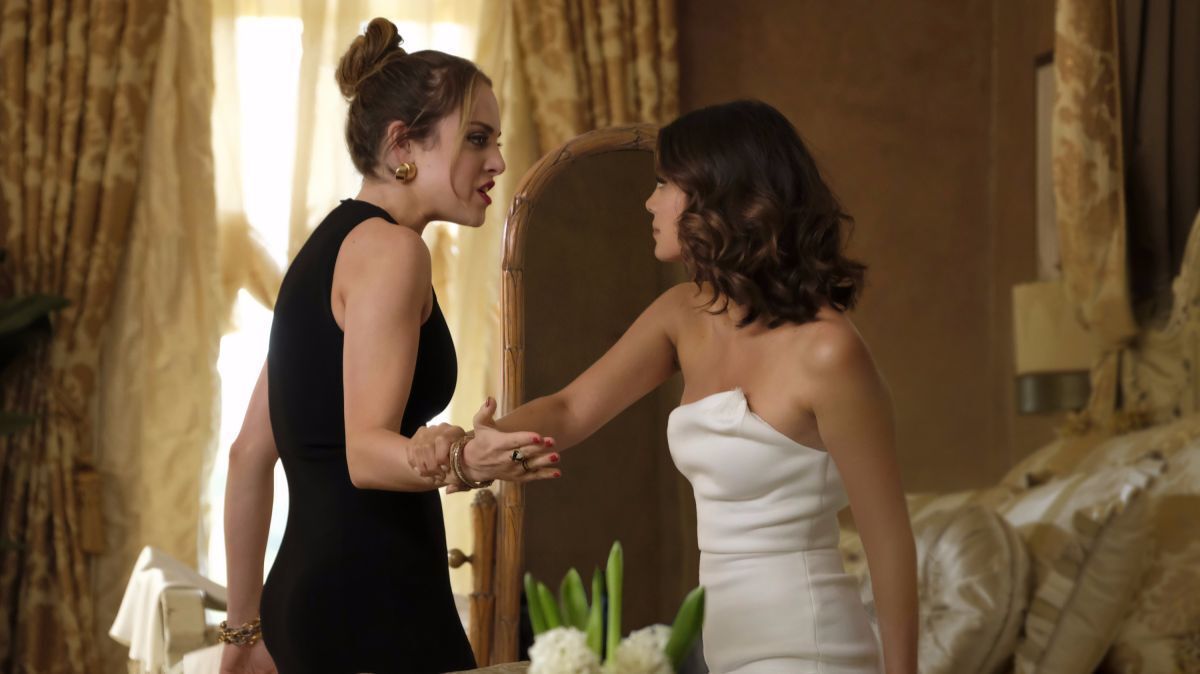 Do have fights … of all kinds
The fights on "Dynasty" drew just as much attention as the fashion — hello, the show gave us a lily pond scuffle between Alexis and Krystle (sopping hats! drenched shoulder pads!). And while, in reality, they were few and far between, they left a lasting impression.
So, unsurprisingly, the new "Dynasty" won't be without some tension.
"It has to come from the characters and it has to be grounded in emotion," Patrick says. "The promise of [fights] is in and of itself a reason to watch. And it's not just cat fights. We have tomcat fights."
This story is part of The Times' 2017 Fall television preview. Check out the complete coverage here.
Twitter: @villarrealy
ALSO:
---
The complete guide to home viewing
Get Screen Gab for everything about the TV shows and streaming movies everyone's talking about.
You may occasionally receive promotional content from the Los Angeles Times.