Sarah Gadon, Frankie Shaw, Brandon Micheal Hall and other new faces to watch out for on TV this fall
While a new season always offers its usual crop of familiar faces in new places such as David Boreanaz in "SEAL Team" and Leah Remini reuniting with "King of Queens" costar Kevin James on "Kevin Can Wait," here's a rundown of some new faces whose profiles stand to raise in the new fall season.
Sarah Gadon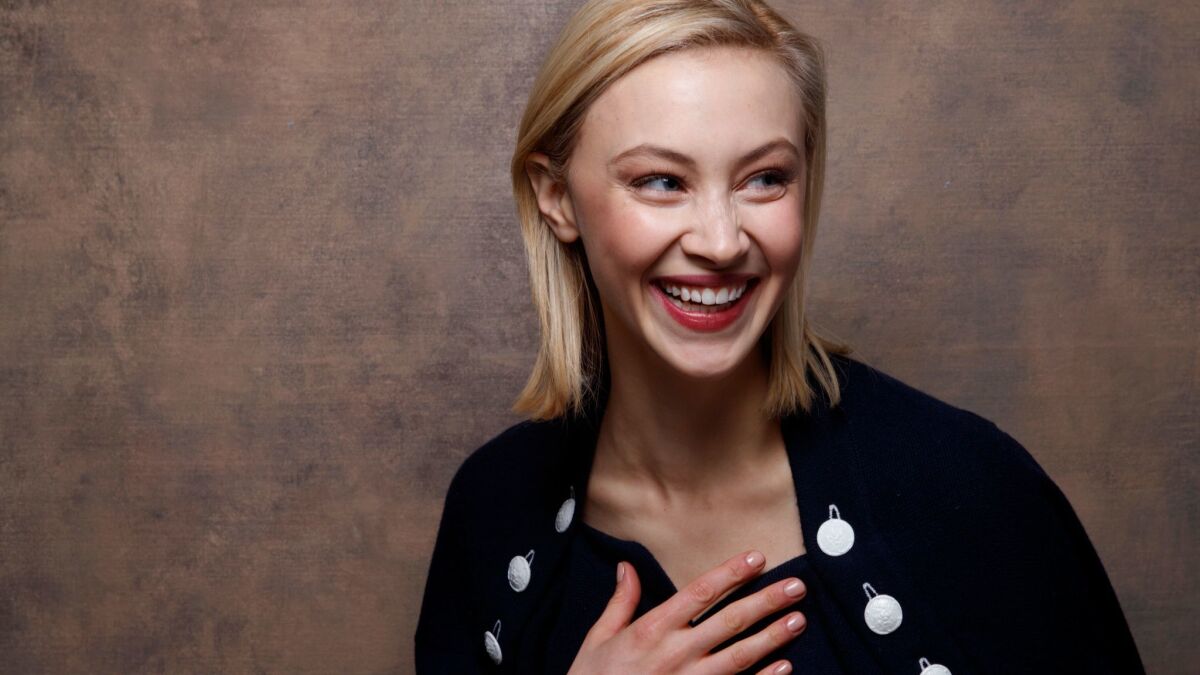 Where you can see her:
As Irish immigrant Grace Marks in "Alias Grace" (Nov. 3), a miniseries written by indie favorite Sarah Polley that adapts Margaret Atwood's 1996 historical fiction novel in a co-production of Netflix and Canada's CBC.
Where you may have seen her:
In addition to 2014's "Dracula Untold," Gadon appeared opposite James Franco in the Hulu adaptation of Stephen King's "11.22.63."
Why she matters:
The 19th century story of Grace Marks holds a similar place in the Canadian imagination as Lizzy Borden's does in the U.S., and Atwood has found renewed topicality of late in the wake of Hulu's celebrated adaptation of her novel, "The Handmaid's Tale."
Brandon Micheal Hall
Where you can see him:
As the title character on ABC's "The Mayor," a half-hour comedy produced by "Hamilton" co-star and musician Daveed Diggs about a hip-hop artist who runs for office for publicity reasons and actually wins.
Where you may have seen him:
As Julian in TBS' dryly comic millennial murder mystery "Search Party."
Why he matters:
Because given Diggs' recent run — which also includes his own inventive hip-hop project clipping. — the series has potential. Plus, it might be refreshing to watch the results of an unexpected victory by a political outsider that has no real-world repercussions.
FULL COVERAGE: Fall 2017 TV preview »
Frankie Shaw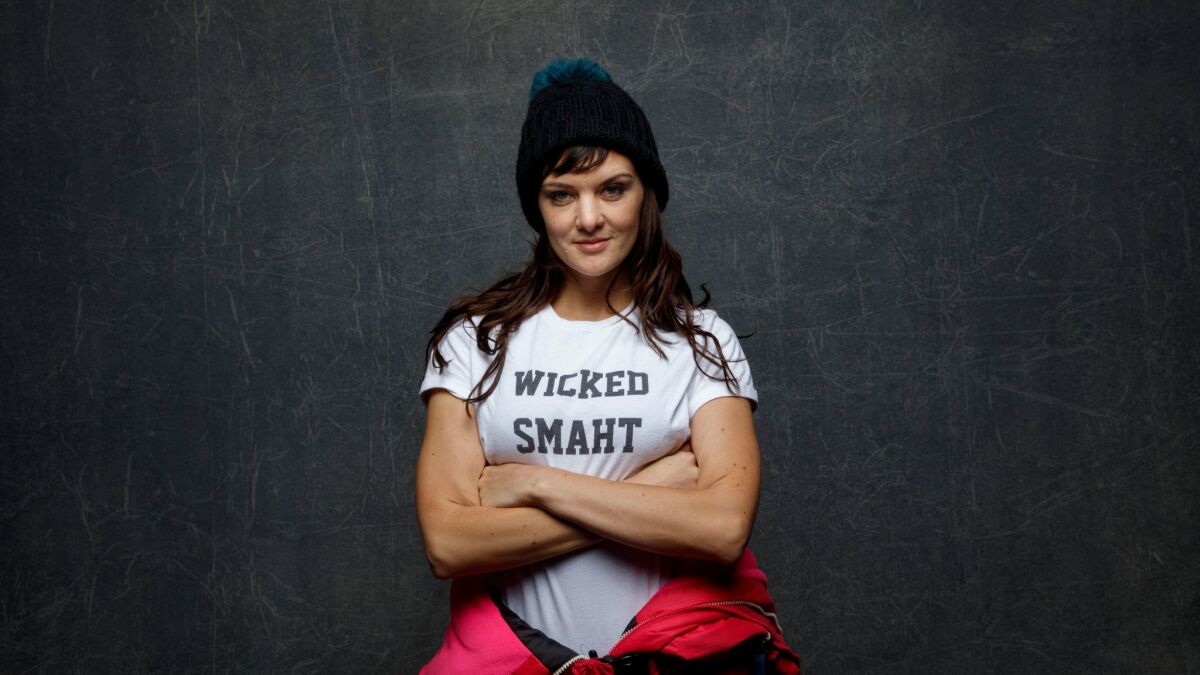 Where you can see her:
Writing, directing and starring in the Showtime comedy series "SMILF" (Nov. 5), which was picked up by the network after her short film of the same name won the Jury Prize at Sundance in 2015.
Where you may have seen her:
If you didn't happen to be at Sundance that year, she appeared on the first season of "Mr. Robot" as Shayla, Elliot's troubled drug-dealing neighbor and part-time romantic interest and on Amazon's short-lived 2016 series "Good Girls Revolt" as researcher Naomi.
Why she matters:
Because the series' auteuristic vision has a similarly smart, funny and raw feeling as FX's "Louie," except about young single motherhood and because it may also yield a fresh perspective on its South Boston setting by not involving a Wahlberg or an Affleck.
Robin Thede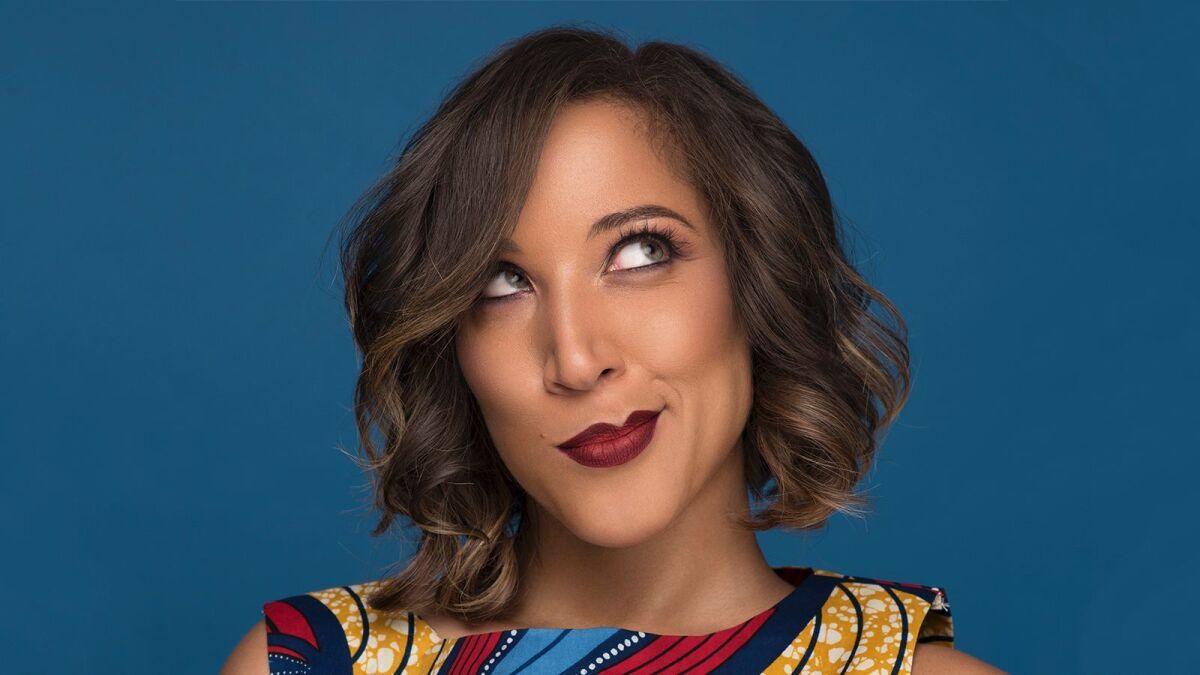 Where you can see her:
Hosting her own late-night show "The Rundown," which is co-produced by Chris Rock and due on BET Tuesday, Oct. 10.
Where you may have seen her:
As a writer and the funniest cast member of her previous gig, "The Nightly Show with Larry Wilmore," where for the first year and a half she also served as head writer.
Why she matters:
Already having broken one glass ceiling as the first (and only) black woman head writer for a late night comedy series, Thede will also be the first to have her own show since network-mate Mo'Nique in 2011. Promising a mix of pop culture news with the by-now requisite political material, Thede has the voice, chops and experience to put a distinctive stamp on a crowded late-night field.
Shazad Latif
Where you can see him:
As Lieutenant Ash Tyler, a security officer in "Star Trek: Discovery" (Sept. 24). Latif was originally cast as a Klingon, but this spring wound up switching sides in the "Trek" universe's latest televised conflict.
Where you may have seen him:
As an Indian-English Henry Jekyll in "Penny Dreadful," Showtime's impressionistic take on the classics of gothic horror.
Why he matters:
Because in terms of television legacies, they don't get much more revered than "Star Trek," so the stakes are high. But with its history as one of the few franchises to choose utopia over dystopia when depicting humanity's future — here scheduled to be roughly 10 years before the original mission of Capt. Kirk and the Enterprise — if nothing else it will be a change of pace.
This story is part of The Times' 2017 Fall television preview. Check out the complete coverage here.
Follow me over here @chrisbarton.
ALSO:
---
Get our L.A. Goes Out newsletter, with the week's best events, to help you explore and experience our city.
You may occasionally receive promotional content from the Los Angeles Times.