One thing you can say for the summer: It's all just reruns on TV, leaving you room to catch up on shows you've missed or to read or watch the sunset or — sorry, I thought I was back in the 20th century for a second. In fact, as will happen now for the rest of your life, there will be more new series coming betwixt Memorial Day and Labor Day than you can shake a stick at, or could if you had time to find one. Not to mention a giant international sporting event and the craziest election ever squelching like the Blob through the 24-hour cable-news cycle.
And this is only some of what's coming.
Cleverman (Sundance, Wed., June 1, 10 p.m.) Dystopian near-future sci-fi from Australia, with indigenous mythology at the bottom and a sociopolitical allegory on top.
FULL COVERAGE: See our complete Summer TV preview
Hidden America with Jonah Ray (Seeso, Thurs., June 2) The tall comedian goes coast to coast in search of civic stereotypes. A fake travel show but shot on location, so a real travel show as well.
Outcast (Cinemax, Fri., June 3, 10 p.m.) The demons come calling early in Robert "Walking Dead" Kirkman's otherwise slow-to-unpack, moody rural chiller, with Patrick Fugit effective as a West Virginia man who finds himself dogged and dazed by the demonically possessed. Philip Glenister plays a minister; he isn't sinister.
Feed the Beast (AMC, Sun., June 5, 10 p.m.) David Schwimmer is a depressed widower with a nose for fine wine and Jim Sturgess a trouble magnet with mad kitchen skills who want to open a fancy restaurant in the Bronx. A surefire recipe for comedy? They went in a different direction.
Voltron: Legendary Defender (Netflix, Fri., June 10) Classy but not too classy reboot of the '80s Saturday morning attention-suck in which a Breakfast Club of space cadets pilot giant color-coded "lions" that together make an even bigger mechanical man. The usual. With the vocal talents of Steven Yeun, Jeremy "Finn" Shada, Bex Taylor-Klaus, Rhys Darby.
Still the King (CMT, Sun., June 12, 9 p.m.) CMT gets edgy but not too edgy with Billy Ray Cyrus and his amazing head of hair in a comedy about a washed-up, messed-up country singer who discovers he has a teenage daughter about the same time he begins impersonating a preacher. Joey Lauren Adams slips in a little indie cred.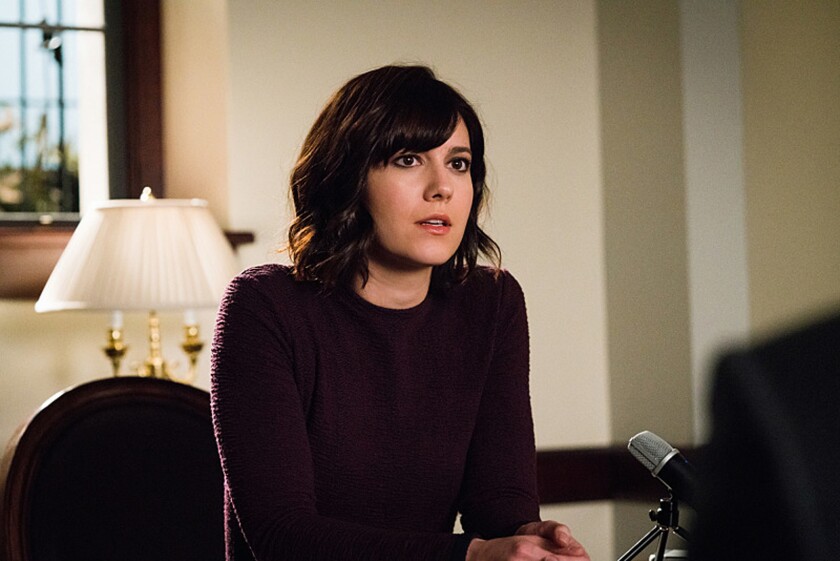 BrainDead (CBS, Mon. June 13, 10 p.m.). The jokes write themselves in this comedy from "The Good Wife" creators Robert King and Michelle King, in which the brains of congresspeople are being eaten by bugs from space or wherever. Not a documentary. Millennial genre princess Mary Elizabeth Winstead, respected weirdo Tony Shalhoub and Broadway baby Aaron Tveit star.
Guilt (Freeform, Mon., June 13, 9 p.m.) Millennial Hitchcock, with a techno beat, as an American girl in London (Daisy Head) awakens after a night of techno and related bad decisions to … murder. Billy Zane and Anthony Head are creepy adults in a world of youth.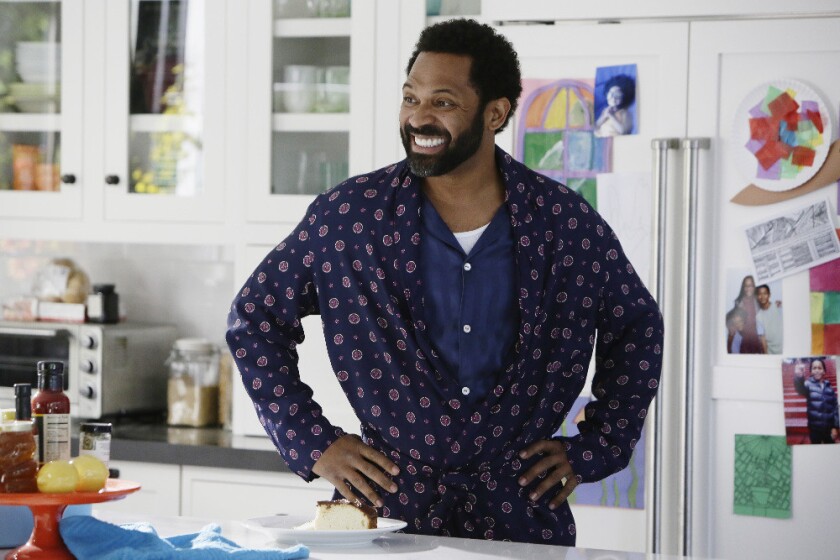 Uncle Buck (ABC, Tues., June 14, 9 p.m.) John Hughes' madcap babysitter movie finds its way to television with Mike Epps (in for John Candy) dispensing love and wisdom to his brother's overprivileged kids as only an old reprobate can. Kind of cute, actually.
Animal Kingdom (TNT, Tues., June 14, 9 p.m.) Ellen Barkin is a beach town Ma Barker in this crime-family family drama and ode to male shirtlessness, adapted from an Australian film.
Wrecked (TBS, Tues., June 14, 10 p.m.) Tropical hijinks on an uncharted desert isle in a "Gilligan's Island" for the "Lost" generation.
Greenleaf (OWN, Tues., June 21, 10 p.m.) Dynastic potboiler set around a Memphis megachurch, like "Empire" in choir robes. At the pulpit: Keith David, with a voice as deep as the Earth. Oprah's in it, too, which counts as news.
American Gothic (CBS, Wed., June 22, 10 p.m.) I'm still waiting for somebody to make a series actually based on the Grant Wood painting from which this Boston-set, family-secrets, multi-generational murder mystery takes its name. In the meantime, enjoy this light summer fare.
Thirteen (BBC America, Thurs., June 23, 10 p.m.) A young woman (an uncanny Jodie Comer) escapes from her kidnapper after 13 years, leading to more mysteries. Not for a single second a comedy.
Queen of the South (USA, Thurs., June 23, 10 p.m.). Alice Braga stars as a woman who rises above misfortune to head her own cartel. Based on the novel "La Reina del Sur," previously made as a telenovela. Aspirational, in its way.
Roadies (Showtime, Sun., June 26, 10 p.m.) Rock 'n' roll true believer Cameron Crowe, who shaped your youthful dreams as Zeppelin and Neil shaped his, takes you literally behind the music in a comedy about the people who set it up and tear it down. Carla Gugino and Luke Wilson are surrogate parents to the backstage scamps.
Dead of Summer (Freeform, Tues., June 28, 9 p.m.)Eighties-set, '80s-style sanguinary summer camp mayhem. Stay out of the lake, kids.
The Night Of (HBO, Sun., July 10, 9 p.m.) Limited (don't call it "mini") series features John Turturro as a New York lawyer punching above his weight to defend a Pakistani student (Riz Ahmed) accused of murder. Richard Price ("Clockers") and Steve Zaillian ("Moneyball") adapt Peter Moffat's U.K. original.
Stranger Things (Netflix, July 15) TV's summer romance with the 1980s ("Dead of Summer," "Voltron") continues with this small-town, kids and monsters period piece from newcomers Matt and Ross Duffer that seems to ask "Was 'The Goonies' the 'Citizen Kane' of its time?" Winona Ryder and Matthew Modine appropriately figure in.
Vice Principals (HBO, Sun., July 17, hour TBA). Danny McBride ("Eastbound and Down") and Walton Goggins ("Justified") are competitive high-school administrators in a loud and messy-like-a-Democratic-convention high school comedy that, as far as I can tell from snippets, somehow lets them play characters completely different.
The Get Down (Netflix, Fri., Aug. 12) Australian fantasist Baz Luhrmann turns his big Baroque lens on the Bronx in the '70s — bucking that '80s trend — for a new-school, old-school showbiz musical set around the birth of hip-hop, disco and punk, because "Vinyl" wasn't enough for you.
This story is part of The Times' special summer television issue. Read more here.
MORE ENTERTAINMENT NEWS:
Summer TV: A new 'Roots,' Cameron Crowe's 'Roadies,' and a guide to all the shows you'll want to watch this season
Goodbye to 'The Good Wife': She stood by her man, then stood tall
'Roots' grows deeper in new version of slavery epic on History
---