"Life on Mars," ABC
ABC has ordered 13 episodes of "Life on Mars," the BBC series about a 21st century detective who who finds himself back in 1973 after he's run over by a car. Twist for the American version? It's set in 1972 for some reason. The lead is Jason O'Mara, and the U.S. show was created by David E. Kelley, who also owns the rights. The pickup was part of Kelley's negotiations to keep his dramedy "Boston Legal" on the air.
(ABC)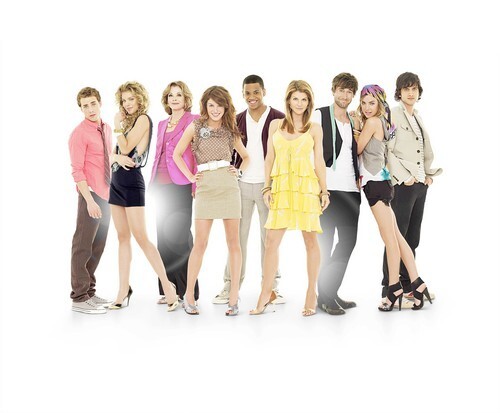 '90210,' The CW
The (new) West Beverly High gang will pose and frolic in a modern-day Beverly Hills. Shooting hasn't begun, but we know the cast: Shenae Grimes, Tristan Wilds, AnnaLynne McCord, Dustin Milligan, Jessica Stroup and Michael Steger. And making a triumphant return appearance: "90210" alum Jennie Garth. Exactly what would you expect of them when you hear "Da na na na." Fun. Sexy. Intriguing.
(Frank Ockenfels / The CW)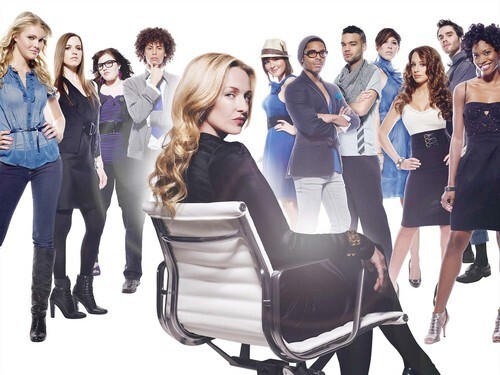 'Stylista,' The CW
Tyra Banks and Ken K. Mok, the masterminds behind the "America's Next Top Model" franchise, are teaming up on another CW reality series. "Stylista" will follow contestants working as assistants to Elle magazine fashion news director Anne Slowey. Think "The Fashionista Diaries" meets "The Apprentice." The grand prize includes a paid editorial position at Elle.
(Jim DeYonker / The CW)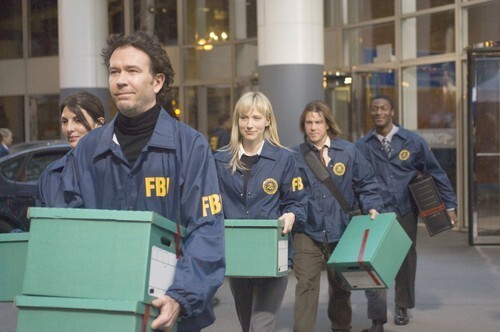 'Leverage,' TNT
Timothy Hutton leads a team of thieves, hackers and con artists who specialize in sticking up for the little guy. Anyone who uses their wealth or power to take advantage of the weak will face this team's wrath. Dean Devlin ("Independence Day") is executive producer.
(Richard Foreman / TNT)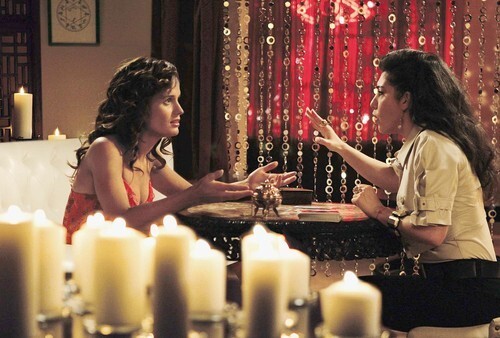 'The Ex List,' CBS
Drama based on an Israeli show about a woman who tracks down all of her ex-boyfriends after a psychic tells her that she has already met the man she is going to marry. Created by Jonathan Levin ("Charmed") and starring Rachel Boston, Alexandra Breckenridge, Elizabeth Reaser, Adam Rothenberg and Amir Talai.
(Cliff Lipson / CBS)
'The Mentalist,' CBS
Simon Baker, last seen on the short-lived CBS drama "Smith," returns to CBS in a starring role in "The Mentalist." The series centers on a man with psychic abilities who works as an independent contractor for the police.
(Cliff Lipson / CBS)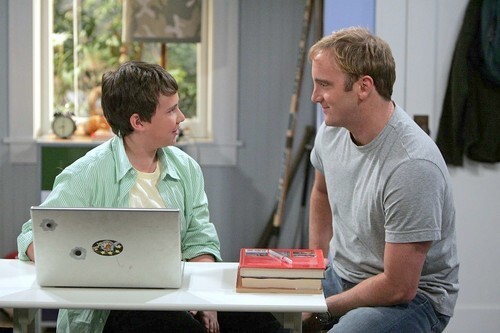 'Project Gary,' CBS
A comedy created by Ed Yeager of "Reba." The series revolves around a recently divorced father coming to terms with his kids, ex-wife and new dating life.
(Monty Brinton / CBS)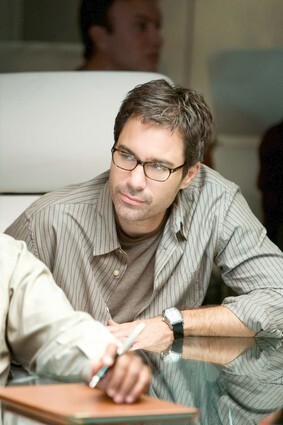 'Truth in Advertising,' TNT
"Mad Men" as a comedy, with "Will and Grace" star Eric McCormack as a business-minded ad exec promoted to creative director and "Ed" star Tom Cavanaugh as the real creative guy. The series, from the team behind "Will and Grace," is said to rely heavily on product placement and commercials within the show.
(Erik Heinila / TNT)
"Eleventh Hour," CBS
This British miniseries adaptation by Jerry Bruckheimer Films & Television is about a professor who works as an advisor to a government scientific agency. It stars Rufus Sewell and is produced by Warner Bros. Television. CBS
toyed with changing
the name to "Elemental," but has since decided to maintain the original British title "Eleventh Hour."
(Monty Brinton / CBS)
"Worst Week," CBS
Created by Matt Tarses, the single-camera romantic comedy is based on a British show ("The Worst Week of My Life") and centers on a couple's nightmarish week before their wedding. The cast includes Kyle Bornheimer, Erinn Hayes, Nancy Lenehan, Jay Malone and Kurtwood Smith.
(Robert Voets / CBS)
"Raising the Bar," TNT
"Raising the Bar" is a Steven Bochco project starring Mark-Paul Gosselaar, Gloria Reuben and Jane Kaczmarek. The courtroom-set series is said to follow a group of young lawyers, friends from school who now find themselves on opposing sides.
(Richard Foreman / TNT)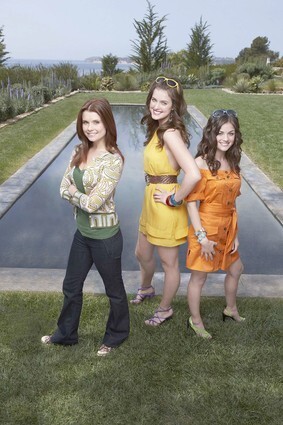 "Surviving The Filthy Rich," The CW
The CW's "Surviving the Filthy Rich" is a drama adaptation of the Zoey Dean novel "How to Teach Filthy Rich Girls." The story centers on a Yale graduate who has moved to Manhattan, but nothing is going as planned. When her job at a tabloid magazine turns sour, she accepts a position working for infamous teenage twins who are filthy rich, and unmarketable, as far as their grandmother and upper-echelon colleges are concerned.
Her challenge? Get them into an A-list university. Her reward? Ample pay, plus a significant check that will wipe out her hefty college loans.
(Joseph Viles / The CW)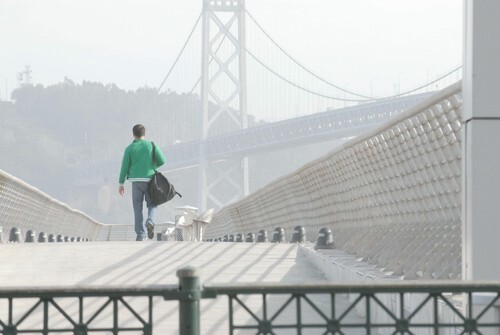 "Secret Millionaire," Fox
In this forthcoming unscripted show, a different upper-class citizen each episode spends about a week in a lower-class neighborhood and is forced to live on little or no budget. At the end, the millionaire awards a cash prize to a deserving resident.
(Fox)
"Sit Down, Shut Up," Fox
"Sit Down, Shut Up" is based on an Australian format about a group of mediocre high school teachers who work in a small Northeastern fishing town. The cast includes: Will Arnett, Maria Bamford, Jason Bateman, Will Forte, Tom Kenny, Regina King, Nick Kroll, Cheri Oteri and Henry Winkler. It is a 20th Century Fox Television and Sony Pictures Television co-production.
(Fox)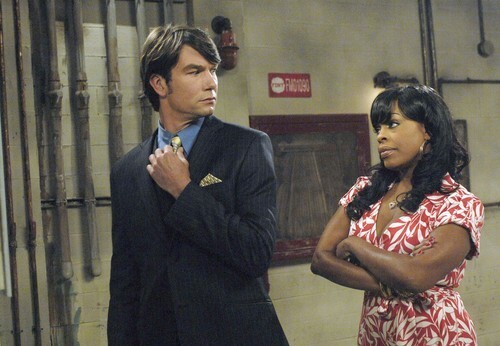 "Do Not Disturb," Fox
"The Inn" is about a boutique New York City hotel where everything seems to be running smoothly in the lobby. But behind the scenes there's a struggle for power between the manager, who runs the hotel like a gentlemen's club, and the human resources manager, who is always trying to keep the inn from getting sued.
The cast includes Brando Eaton, Jesse Tyler Ferguson, Niecy Nash, Jerry O'Connell, Jolene Purdy and Molly Stanton. The series is created by Abraham Higginbotham ("Back to You," "Will & Grace," "Arrested Development") and is produced by 20th Century Fox Television.
(Fox)
"Dollhouse," Fox
"Buffy the Vampire Slayer's" Joss Whedon returns to TV with a drama, "Dollhouse," about a group of people who are imprinted with personalities and abilities needed to carry out specific missions. Eliza Dushku is the star. The network has ordered seven episodes. Whedon wrote and directed the pilot and serves as the series' show-runner.
(Fox)
"Fringe," Fox
J.J. Abrams, Bryan Burk, Roberto Orci and Alex Kurtzman are producing "Fringe," a mystery sci-fi thriller that centers on a brilliant and insane scientist (John Noble ), his estranged son (Joshua Jackson) and an FBI agent (Blair Brown) who is forced to work with them to help explain a brewing storm of unexplained phenomena. Jeffrey Pinkner ("Lost" and "Alias") will run the show. Orci and Kurtzman wrote the pilot.
(Fox)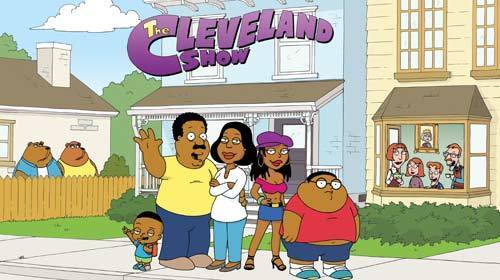 "The Cleveland Show," Fox
"The Cleveland Show" is the much-buzzed-about "Family Guy" spinoff centered on Peter Griffith's accident-prone neighbor, Cleveland Brown.
(Fox)