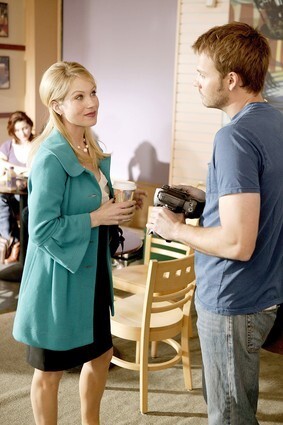 9 Images
ABC: New in 2008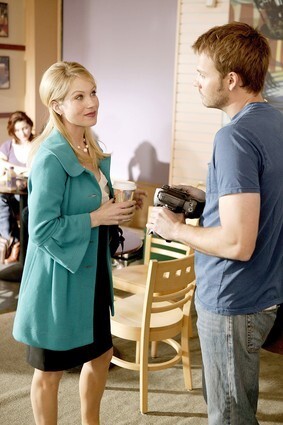 'Samantha Who?'
Christina Applegate as Samantha wakes from an eight-day coma with no memory of the horrible, successful person she had been before and a disinclination to become her again. This would have been a Sandra Bullock movie a decade back; 60 years ago it might have starred Irene Dunne. Applegate's screwball skills are considerable, and Jean Smart is here for her to play against, as her self-regarding mother.
(ABC)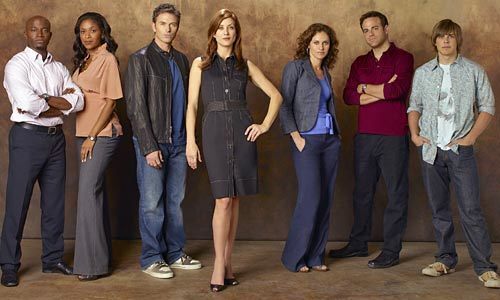 'Private Practice'
Addison Forbes Montgomery (Kate Walsh) ditches her incorrigibly mopey "Grey's Anatomy" colleagues for a beach-side wellness center in sunny Southern California. The stealth pilot launched last season within an episode of "Grey's" was overeager and sex-mad, but Walsh showed classic comic chemistry with Taye Diggs, as the center's head, and reliable Tim Daly and Amy Brenneman are here as well.
(ABC)
'Cashmere Mafia'
"Big Shots" with two X chromosomes. (Or "Women's Murder Club" without the murder.) A quartet of businesswomen (Lucy Liu, Frances O'Connor, Miranda Otto, Bonnie Somerville) pick shards of broken glass ceiling from one another's hair as they deal with fragile male egos and, to quote a network press release, "scheming bitches eager to bring them down." "Sex and the City" creator Darren Star produces, Kevin Wade ("Working Girl") writes.
(ABC)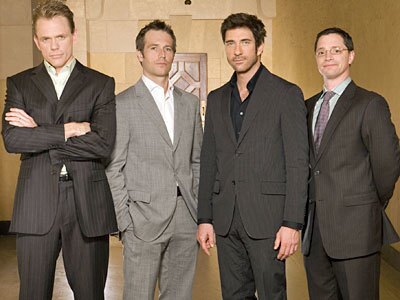 'Big Shots'
Four junior tycoons (Dylan McDermott, Joshua Malina, Michael Vartan and Christopher Titus) create and share problems -- and get in a little golf -- in a bitter dramedy one might call "Desperate CEOs." (See "Cashmere Mafia," for the distaff version.)
(ABC)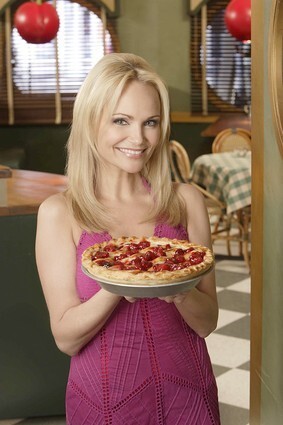 'Pushing Daisies'
Bright, modern fairy tale with Orphic overtones from "Wonderfalls" co-creator Bryan Fuller in which piemaker Lee Pace can bring back the dead with a touch, though with certain restrictions. Anna Friel is the old crush he resurrects but can't touch again, or she'll pop back across the Styx. Chi McBride is the cop he helps solve murders. Swoosie Kurtz, Ellen Greene and Kristin Chenoweth and narrator Jim Dale bring heavy legit-stage mojo to the supporting cast.
(ABC)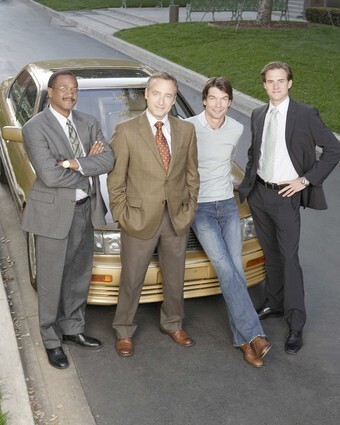 'Carpoolers'
Former Kid in the Hall Bruce McCullough created this comedy about four men with nothing in common but the ride they share to an office park and the fact that they're all . . . men. (It's the middle-class version of "Big Shots.") Jerry O'Connell plays the divorced guy; Fred Goss, Jerry Minor and Tim Peper are fretful, henpecked and newlywed respectively. But sparky Faith Ford (married here to Goss' character) makes the best impression.
(ABC)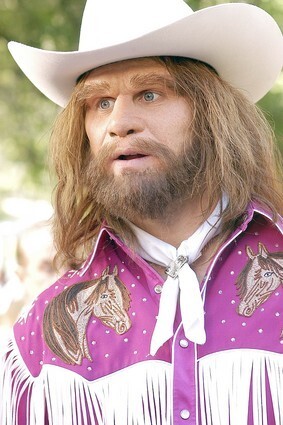 'Cavemen'
A sitcom whose premise plays like a parody of a sitcom premise: Cro-Magnons live among us, civilized and misunderstood. Not as strange an idea, on the whole, as the fact that it's based on an ad campaign for auto insurance. Wilma!
(ABC)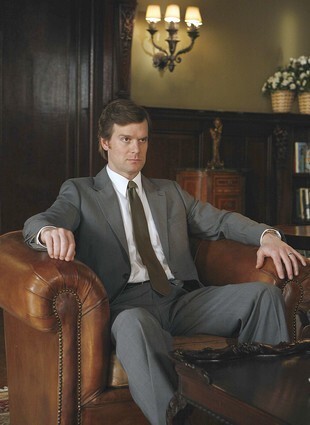 'Dirty Sexy Money'
Donald Sutherland is superbly at ease in the role of a tycoon whose large and highly dysfunctional, tabloid-friendly family is looked after by harried lawyer Peter Krause, sticking close to solve the mystery of his own father's death. Craig Wright's smart soap feels big and intimate at once. Plus: Jill Clayburgh (Mom), William Baldwin (politician son with a transvestite mistress) and Samaire Armstrong (a daughter bearing just a little resemblance to Paris Hilton, ya think).
(ABC)