'Adventure Time' sets the series finale, but you still have time
You might want to sit down. Or grab your friends. "Adventure Time" is ending.
Cartoon Network, where in 2010 Pendleton Ward's strange and beautiful creation came to regularly scheduled life, has announced its departure. Production will shut down after completion of the ninth season — we are currently in the eighth — though in the special chronology of animation, you will be seeing, as the news release puts it, "new episodes, mini-series, specials and more" into 2018, for a career total of "142 half-hours of content."
Will it end with a "proper" ending? We don't know. The Land of Ooo, where main characters Finn and Jake's post-apocalyptic adventures take place – it is the merriest post-apocalypse you ever will see, though not without its dark side — is so thoroughly realized that it seems to have existed before Ward thought it up and will continue to exist once the show is done.
With its clean lines and amazing palettes and "Why Not" character designs, "Adventure Time" has always been a visual delight. But it is no less an emotional, even a spiritual one. Evil is complicated, good comes with a side of sass. It has its own way of talking, its own kind of music; it is formal, and it is friendly.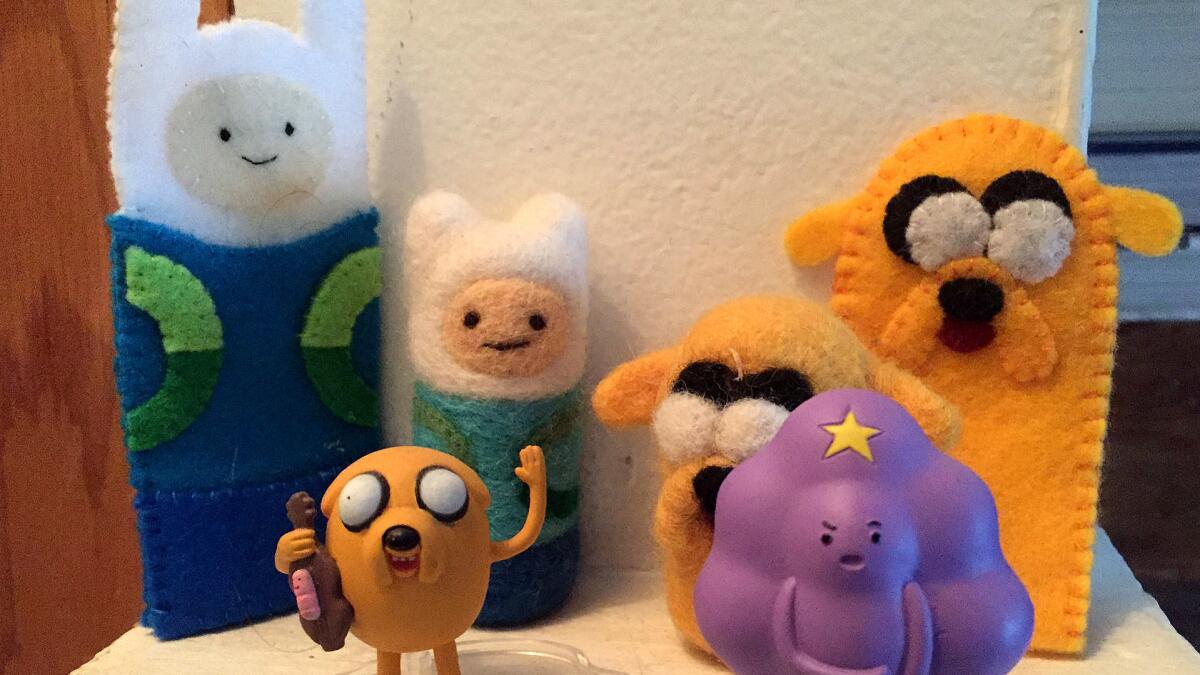 Everything in "Adventure Time" is alive and moving; love is everywhere. Stories are domestic and epic. Characters change and grow or reveal themselves as we get to know them better; sometimes they flip genders and we are watching "Adventure Time" with Fiona and Cake. It's all here – life and birth and death and infinity – and though we are in a world where anything that can be drawn can be, nothing ever feels arbitrary. There are rules, and learning them has always been part of the fun.
Ward, who also sings the clever little theme song and is the voice of Lumpy Space Princess, had this to say: "Adventure Time was a passion project for the people on the crew who poured their heart into the art and stories. We tried to put into every episode something genuine and telling from our lives, and make a show that was personal to us, and that had jokes too! I'm really happy that it connected with an audience for so long. It's a special thing, I think."
On Twitter @LATimesTVLloyd
Get our L.A. Goes Out newsletter, with the week's best events, to help you explore and experience our city.
You may occasionally receive promotional content from the Los Angeles Times.