Bill O'Reilly, Brian Williams, Dan Rather and more: When TV anchors get bad press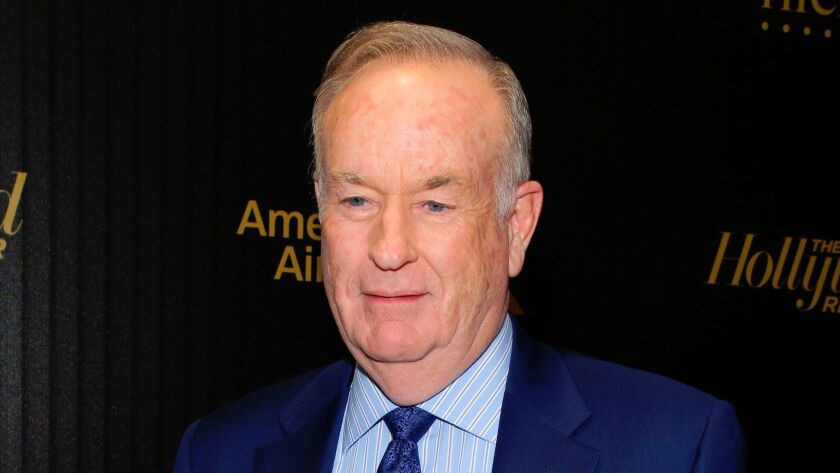 The sexual harassment claims against Fox News and its star anchor Bill O'Reilly represent merely the latest example of a prominent news personality being embroiled in scandal.
Numerous news figures through the decades, including early 20th-century print moguls such as William Randolph Hearst and Joseph Pulitzer, have been the target of bad press. However, such scandals seem to have blossomed in the age of the Internet, social media and "fake news."
Instances of sexual harassment, false reporting and inappropriate behavior have led to the downfall of journalists who have been considered among TV's most trustworthy figures in past years. With some of O'Reilly's critics calling for his termination, here's a look at other recent scandals involving notable news anchors and others:
2004: CBS' "60 Minutes II" aired a report from veteran network newsman Dan Rather that questioned President George W. Bush's record in the Air National Guard during the 1960s and 1970s. Several of the documents used in the report turned out to be forged, indicating that CBS had not thoroughly vetted them before the segment aired. The fallout led to the firing of CBS News producer Mary Mapes and the resignation of Rather.
2010: CNN anchor Rick Sanchez was fired after he appeared on the satellite radio show "Stand Up! With Pete Dominick" claiming that Jewish people ran CNN and "all the other" networks, that Comedy Central's Jon Stewart was a "bigot" and rejecting the idea that Jews were "an oppressed minority."
2015: NBC News lead anchor Brian Williams in 2003 made the claim that a Chinook helicopter he was aboard took enemy fire while he was covering the invasion of Iraq, and that he was nearly killed. Williams over the next few years repeated the story on numerous talk shows and at public events. In 2015, soldiers who had accompanied Williams in the helicopter refuted his account on social media, prompting the anchor to issue a retraction and an apology. He was suspended from anchoring NBC News and was replaced by Lester Holt. Williams currently serves as MSNBC's chief anchor.
2016: NBC's "Today" host Billy Bush faced severe backlash when a 2005 recording between him and then-presidential nominee Donald Trump surfaced in which the two exchanged lewd remarks about women during a taping of "Access Hollywood" when Bush was that show's host. Facing pressure, NBC suspended Bush from "Today," followed by his resignation.
2016: Former Fox News anchor Gretchen Carlson accused Roger Ailes, that network's chairman, of sexual harassment. Other women, including former anchor Megyn Kelly, made similar accusations against Ailes, leading to his resignation. In September 2016, Fox News announced that it had settled Carlson's lawsuit for a rumored $20 million, along with several other settlements in separate harassment suits.
2017: The New York Times revealed that a total of $13 million had been paid to various female Fox News employees accusing longtime network fixture Bill O'Reilly of sexual harassment, dating back to 2002. The latest settlement awarding more than $1 million went to former anchor Laurie Dhue, whose suit also accused Ailes of harassment.
ALSO
Brian Williams will get a late-night news program on MSNBC
Fox News faces another sexual harassment claim as Mercedes and Hyundai pull ads from 'O'Reilly Factor'
Megyn Kelly thinks Roger Ailes would still be running Fox News if he had not been sued for sexual harassment
---
The complete guide to home viewing
Get Screen Gab for everything about the TV shows and streaming movies everyone's talking about.
You may occasionally receive promotional content from the Los Angeles Times.