Megyn Kelly thinks Roger Ailes would still be running Fox News if he had not been sued for sexual harassment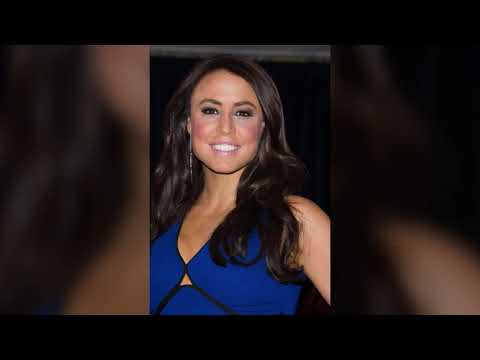 Former Fox News Network chief Roger Ailes has been involved in a sexual harassment lawsuit.
Fox News anchor Megyn Kelly believes Roger Ailes would still be her boss today if former colleague Gretchen Carlson had not sued him for sexual harassment.
Appearing Tuesday on ABC's "Good Morning America," the first stop on the tour for her new book "Settle for More," Kelly noted that Fox News contracts include arbitration clauses preventing on-air talent from filing lawsuits. Carlson, who believed that Ailes hurt her career at Fox because she rebuffed his sexual advances, went public with her complaint after her deal with Fox News expired. The suit, which has been settled, led to an internal investigation and the departure of Ailes in July.
"Gretchen filing publicly was a big deal and an important step in this whole process," Kelly told "GMA" co-anchor George Stephanopoulos.
When asked if Ailes would still be running the top rated cable news channel if Carlson's lawsuit had not been filed, the star anchor said, "I think so."
Kelly became a key player in the investigation of Carlson's charges when she revealed to Lachlan Murdoch, co-chairman at Fox News parent 21st Century Fox, that Ailes harassed her early in her tenure at the network. Kelly was a correspondent at the Fox News Washington bureau in 2006 when, she alleges, Ailes attempted to initiate a sexual relationship with her.
"He tried to kiss me three times," Kelly said. "So I rejected that, and when I rejected that he asked me when my contract was up. As soon as I left his office I called a lawyer, and I did bring the matter to a supervisor at Fox News. ... And that person vouched for Roger's character, assured me that he was a good man, he was likely just smitten and that I should try to avoid him, which is what I did."
Kelly said she was too new at Fox News at the time to go public with allegations against Ailes.
"Realistically that would have been a suicide mission for me and my career because I had been there 12 months. I wasn't the Megyn Kelly of today," she said. "I had no power, and he was on the cover of industry magazines as the most powerful man in news."
Kelly said her relationship with Ailes was excellent in the years that followed the 2006 incident — after she avoided him for six months — and there were no other instances in which he tried to harass her. But Carlson's suit — and the possibility that Ailes' behavior was widespread — led her to bring it to the attention of Murdoch and the investigating attorneys.
"I didn't know whether it was just me and just Gretchen," she said. "That's why I called Lachlan Murdoch — it didn't bring me any joy — just to tell him that this did happen to me 10 years earlier and that they needed to take a hard look at who they had running the company."
Through his attorney, Ailes has categorically denied all charges of sexual harassment by Kelly, and cited one of her interviews last spring in which she praised the executive and his role in building her career.
Kelly acknowledged that Ailes was a loyal and supportive boss during most of her tenure at Fox News. But she added that such situations are not unusual for women subjected to sexual harassment.
"A woman can be harassed and go on to have a good working relationship with the man harassing her, and that is what happened in my case," she said.
Kelly also told Stephanopoulos the tensions have eased in her relationship with President-elect Donald Trump.
Kelly's book revealed that Trump was already upset with her reporting before their confrontation at the first Republican primary debate in August 2015. Kelly had reported on Trump's divorce proceedings, in which his second wife, Ivana, testified that he raped her.
After facing Kelly's tough questioning at the first debate, Trump attacked Kelly in a TV interview, where he suggested she was menstruating, and on Twitter, where he called her a bimbo.
Kelly said she patched things up with Trump in April when she personally approached him to appear on her Fox prime-time special.
"No question he is thin-skinned and can be mean-spirited and vindictive," she said. "But my own experience with him proves that he's able to let things go if he so chooses. He came after me like a dog with a bone for nine months, but finally when I went to see him at Trump Tower, and believe me, I was not conciliatory toward him, we got past it. I think he has a magnanimous piece of him."
But Kelly said she was disturbed at the impact their public confrontation had on her family, such as when her 5-year-old daughter, Yardley, told her she was afraid of Trump. A low point came when her daughter returned home from school and asked her mother what a bimbo was.
Kelly also told Stephanopoulos she not made up her mind as to whether she would remain at Fox News after her contract expires next year.
"I can easily stay at Fox," she said. "I can go hopefully anywhere I want. I don't think anything happened in that the past year that limited that."
ABC is considered the leading contender for Kelly's services if she decides to leave Fox News. But it would be an expensive gambit. Kelly is currently earning $15 million in the final year of her contract, and her representatives at CAA are said to be looking for a new deal that will pay her more than $20 million annually.
Twitter: @SteveBattaglio
ALSO
Meghan McCain named co-host of Fox News show 'Outnumbered'
DirecTV's Daniel York brought hardball tactics to Dodgers channel negotiations
L.A. County saw a 95% drop in porn film permits. With the condom law defeated, the industry looks to make its return
Inside the business of entertainment
The Wide Shot brings you news, analysis and insights on everything from streaming wars to production — and what it all means for the future.
You may occasionally receive promotional content from the Los Angeles Times.