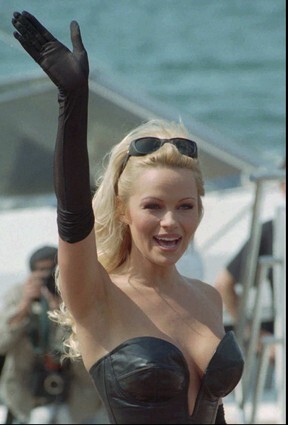 9 Images
Pamela Anderson: Life in pictures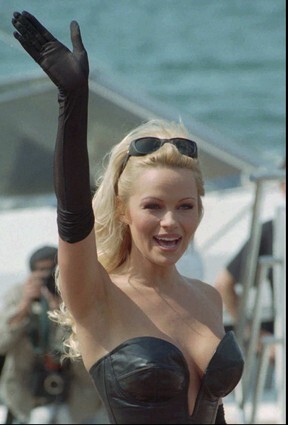 Pamela Anderson
Pamela Anderson, discovered. Twice!
Pamela Anderson was just sitting in the crowd at a football game when her picture was projected on the stadium screen. The crowd went nuts. Thanks to the incident, Pamela scored an endorsement deal with Labatt beer.
Then somebody asked Pam to pose for Playboy. She first lit up the cover in 1989, and has appeared many times since.
(AP)
Tool Time
With newly bleached hair and newly implanted breasts, Pamela scored a role on "Home Improvement" in 1991. She was Tim's adorable sidekick on the fictitious show, "Tool Time".
(Touchstone Television)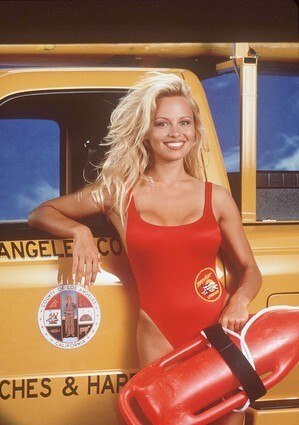 Baywatch babe
In 1992, Pam's turn as C.J. Parker on "Baywatch" was her best-known role to date. Watching Pam bounce down the beach in her red swimsuit never got old; the show lasted eleven seasons!
(All American Television)
Critical failures
In 1996, Pamela hit the silver screen in an action/sci-fi flick called "Barb Wire", but the movie failed at the box-office. "Still, there's this little cult of different people who love that movie," Pam later told Interview. "I mean, I know a lot of drag queens who dress up like Barb Wire."
Pamela's 1998 series, "V.I.P.", was also mocked and panned by critics. Still, the show lasted four seasons, proving that people would have tuned in to watch Pam open a can of soup.
(Gramercy Pictures)
Lust life: Part II
Then, in 2006, Pam married Kid Rock. Despite their highly publicized St. Tropez wedding, Pamela and Kid soon called it quits.
(Associated Press)
Sex tape scandal
In 1997, a sex tape of Pam and Tommy made the rounds. Pam and Tommy alleged that the tape was stolen, and won $740,893 each for the tape's distribution.
(Associated Press)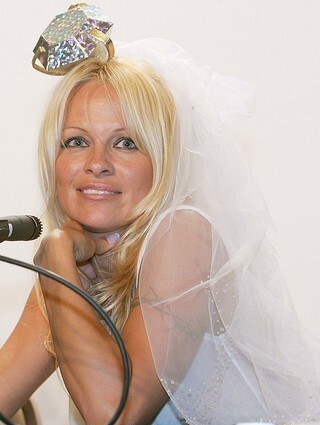 I'll have the tofu
Pamela is a vegetarian and an active member of PETA. She has also campaigned against the trendy beverage, POM, for testing on animals.
(Ethan Miller / Getty Images)
by, Pamela Anderson
Pamela has written two novels: "Star" and "Star Struck." She also had a column in Jane Magazine.
(EPA)
Sense of humor
Pam doesn't take herself too seriously. She poked fun at her over-sexualized image by doing a faux-striptease on "Saturday Night Live", and she took it like a champ when she was roasted on Comedy Central.
As Pam told Interview in 1998, "This is how I make my living. And I think it's funny, and I think it's fun. Whether people like it or not, I'm having a blast!"
You go, girl!
(Getty)