5 Images
CBS: New in 2008
Kid Nation
Forty kids are carted to a desert ghost town to live for 40 days without adults, excepting, of course, all the ones just out of camera range. A little bit "Lord of the Flies," a little bit "Wild in the Streets" and currently the subject of pre-broadcast concern among children's advocates and the acting unions. Will they succeed in building a just world where their parents failed? Or just a world without bedtime?
(CBS)
Viva Laughlin
Americanization of the British series aired here as "Viva Blackpool!" in which old pop songs interrupt and further the action, "Pennies From Heaven" style. Lloyd Owen stars as a man whose big dreams -- of building the absolute nicest casino-hotel in all of Laughlin, Nev. -- run him into trouble. Executive producer Hugh Jackman drops in as Owen's more successful rival; Melanie Griffith wears lingerie.
(CBS)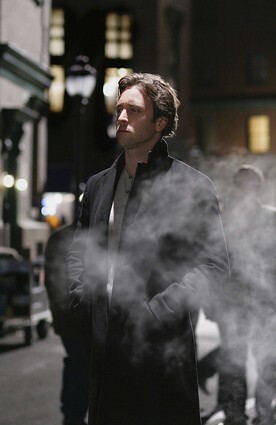 Moonlight
Joel Silver-plated take on the whole "Buffy"-"Angel" thing, with Alex O'Loughlin as a good-doing vampire P.I. in love with a mere mortal played by Sophia Myles (inasmuch as any TV reporter can be called a mere mortal). Ron Koslow, who created "Beauty and the Beast," had a hand in this.
(Robert Voets / CBS)
Cane
Old-school drama of wealth, sex and family, baked in the "Dallas" mold but seasoned
con mojo de ajo
. Jimmy Smits plays the adopted son of a Florida sugar-and-rum mogul played by Hector Elizondo, who has been given six months to live, unless the ratings are good. Rita Moreno is his adoptive mother, Nestor Carbonell his jealous brother, Polly Walker the rival grower who Carbonell's character is literally in bed with.
(Robert Voets / CBS)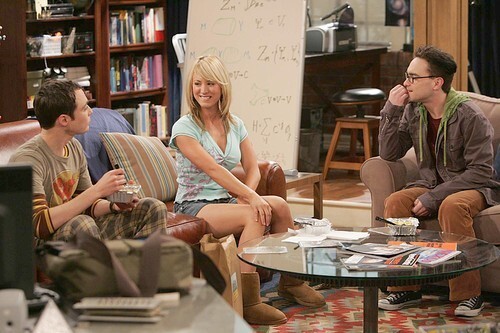 The Big Bang Theory
The other new three-camera comedy this season. Johnny Galecki and Jim Parsons are polymath brainiacs -- or is that brainiac polymaths -- gamely trying out their limited social skills on a new perky-blond neighbor played by Kaley Cuoco.
(Robert Voets / CBS)