4 Images
The CW: New in 2008
Aliens in America
Winning post-post-9/11 teen weirdo comedy with a geopolitical twist, in which a small-town Wisconsin family unwittingly welcomes a Muslim from Pakistan (Adhir Kalyan) as an exchange student. Fear and ignorance: always good for a laugh. Dan Byrd is the social misfit who finds a friend, Lindsey Shaw his blooming sister, Amy Pietz his cautiously accepting mom. There are alpacas in the backyard.
(The CW)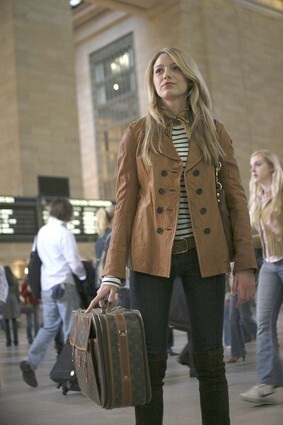 Gossip Girl
"Cruel Intentions" makeover (although based on a series of young-adult novels) in which teenage Manhattan socialites preen themselves in the posts of an anonymous blogger (voiced by Kristen Bell). "Dynasty" for the younger set, with Blake Lively and Leighton Meester as the Krystle and Alexis. Josh Schwartz (creator of "The O.C." and also a co-creator of the new "Chuck") and Stephanie Savage turned it into TV.
(The CW)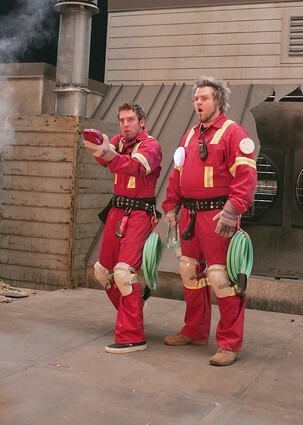 Reaper
Nifty supernatural comedy in which a slacker working in a big-box store (Bret Harrison) is pulled into a life of danger and intrigue when he is forced to work for the devil (Ray Wise, having fun), retrieving the evil dead escaped from Hell. Tyler Labine, Jack-Blacking admirably, is his best friend. See also: "Chuck," basically the same show, but with spies. (Also bears a distinct conceptual resemblance to the 1998 Peter Horton series "Brimstone.")
(The CW)
Life Is Wild
Park Avenue vet Danny Clarke (D.W. Moffett) hauls his quizzical blended family into the South African bush in search of meaningful activity, self-knowledge and work more fulfilling than declawing pussycats. Sure enough, there are lions and elephants, oh, my, but also hot teens in swimwear. Dude! It's not so bad, Africa!
(The CW)