Donald Glover at the Emmys: 'It's been a pretty good year. I know everyone else is having an awful one, but mine is OK'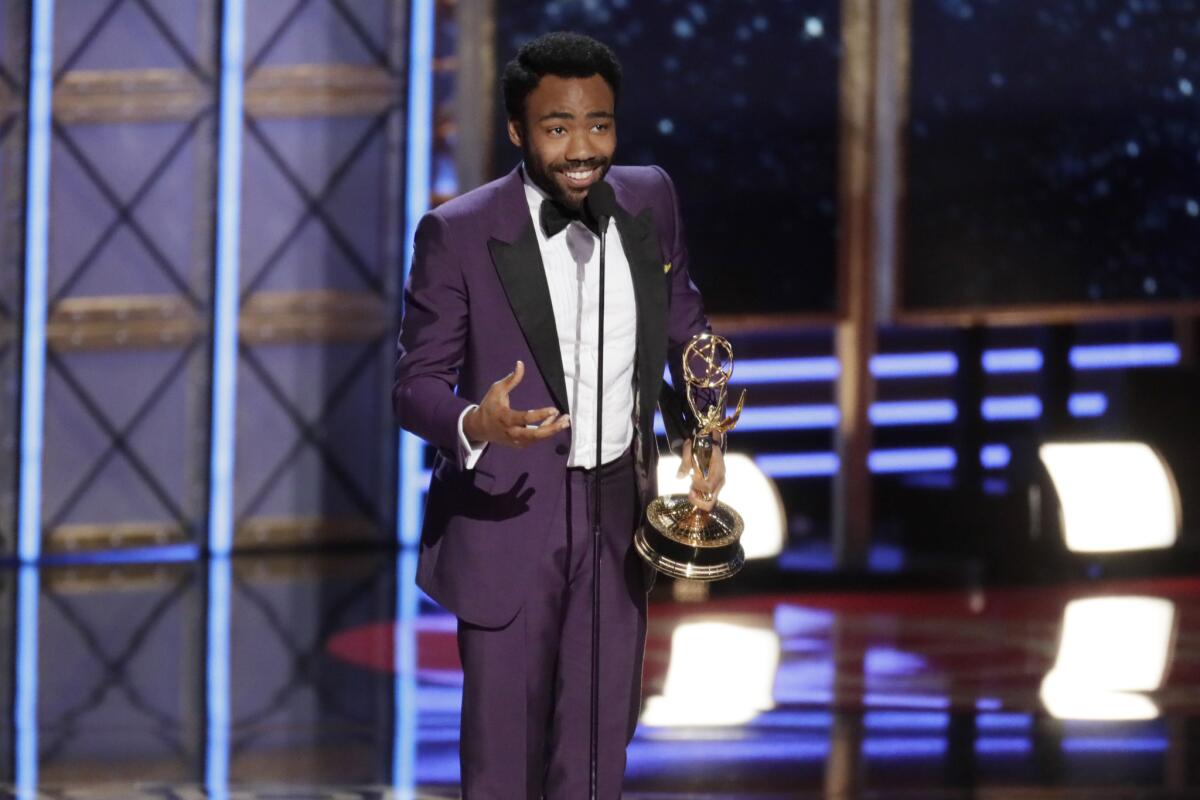 Dressed in a smart purple suit and looking pleasantly dazed, Donald Glover entered the press room Sunday night clutching the two Emmys that helped him make history. One for best director for a comedy series, and the other for best actor in the same series, "Atlanta."
"I feel crazy," Glover said. "I'm all right. It's been a pretty good year. I know everyone else is having an awful one, but mine is OK."
Like many others who came to the backstage podium, he touched on politics.
"I don't really have much to say other than what I said; it's pretty obvious people in dystopian societies don't realize they're in dystopian societies. I just want people to be aware, I think people are aware."
Glover credited his history of working alongside incredible directors, including Ridley Scott, with helping him become a director in his own right.
"Directors usually don't get to work with other directors, but I've gotten to work with a bunch of great directors. I've had a lot of research, so I guess it paid off."
Despite the excitement surrounding his Emmy wins, Glover said he has not even begun to process what it all means.
"It has not sunk in at all. I don't know what's happening right now, it feels like a dream," he said. "I don't want to make the best indie movie, I want to make the best movie. I don't believe in labels like that. I'm glad I made history, but that's not what I was trying to do. I was trying to make the best product. I just wanted to make a really great show."