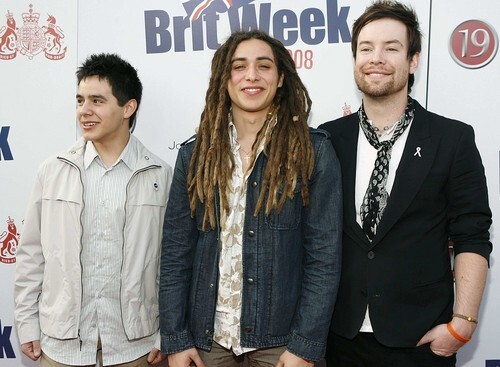 6 Images
'Idol' fashion for men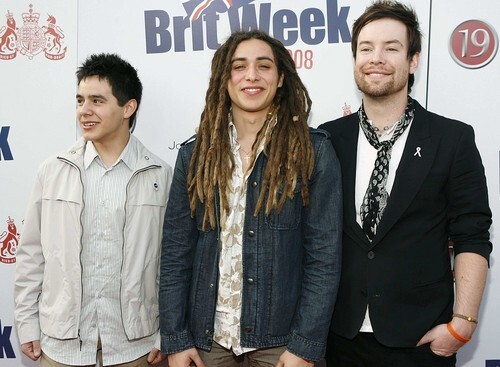 Looking back over this year's Top 10, "American Idol" chief stylist Miles Siggins reflected on the male contestants.
Read the story.
(Matt Sayles, Associated Press)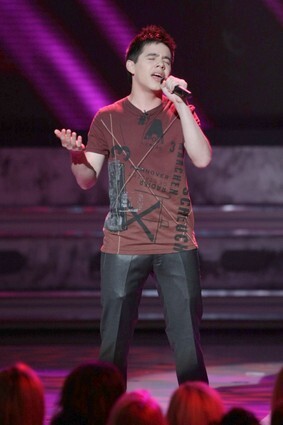 David Archuleta
"Up until recently, actually up until the non-leather leather pants incident, I was quite deliberately keeping him young-looking because his fan base is, you know, 12-year-old girls, if we're going to be truthful about it. They're not going to want to see their Idol in suits. But we got so many favorable comments after that, you know, the funky pants incident. So, we've kind of taken it a little bit funkier. But you're not going to really be seeing him a suit or anything soon."
(Fox)
David Cook
"He's like a total rocker. I think when he came through, he looked more like a cafe artist. Someone who you'd go down to the local coffee shop and see, with his woolly scarves and vests, so we've taken that and now he's wearing a tailored suit jacket. Last week we had this guy called Logan Reese, who is actually doing the new 'Terminator' movie, you know the leather peeking out of the arm? Just to kind of twist things up a little bit with him. I don't want him to come out wearing a regular suit jacket."
(Frank Micelotta / Associated Press)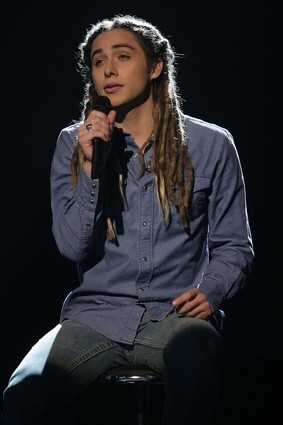 Jason Castro
To me he's kind of like a surf bum who has come into a little bit of money. And so a cross between Jack Johnson and Ben Harper. Jason when he first arrived was all about vintage, like kind of '70s Levi's and tight shirts. So we took, basically, a modern interpretation of that. So, we kept him comfortable in the fact that he looked like he was wearing vintage but he was actually wearing kind of nice clothes, designer stuff. I really wanted to do that mix with a pair of dress pants a few weeks ago and he was like 'No, no, no. You can't mix denim with dress. It just doesn't work,' and he got all flustered. And eventually you get him around to thinking that way.
(Frank Micelotta / Associated Press)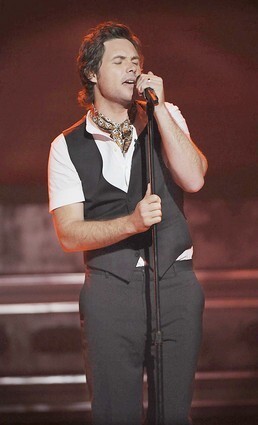 Michael Johns
Our basic influences with Michael, and we spoke about it with him, were Tom Petty and Scott Wieland. He wasn't a pure rocker. He was more of a soulful rocker, kind of Michael Hutchens as well. We wanted to make him more kind of dandy.
(Fox)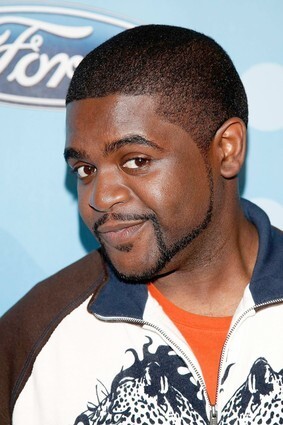 Chikezie Eze
He at first was kind of tricky. He was one of those guys that, um, I get them every once in a while, who they love the first thing that you show them but then they want to see every other option. And you always end up coming back to the first thing. So, the first couple of weeks it was like, you know you've just got to pick one — we're not going to have time, just go with your first instinct. It's like, first instincts are normally pretty good!
(Kevin Winter / Getty Images)