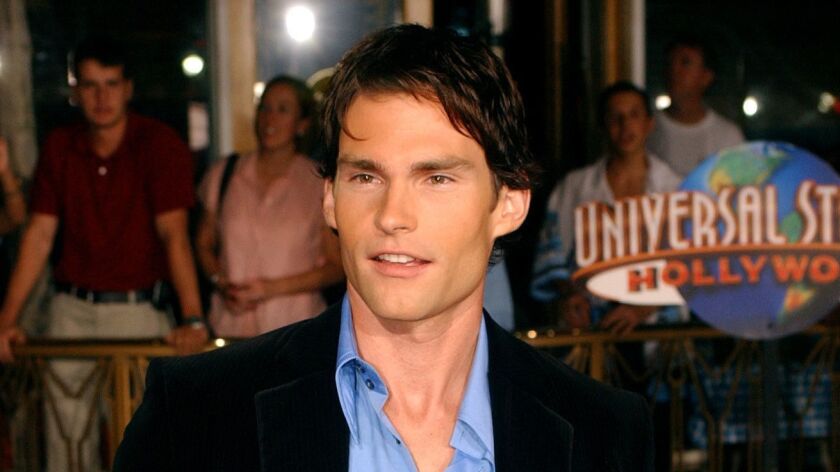 Fox has renewed the action comedy "Lethal Weapon," the network announced Sunday, but the series will go forward with a new co-star.
Seann William Scott ("American Pie") will replace Clayne Crawford as the partner of Roger Murtaugh, played by Damon Wayans.
"Lethal Weapon" is based on the movie franchise of the same name that starred Mel Gibson and Danny Glover. It focuses on an aging detective, Murtaugh, who was saddled with a veteran, yet unstable detective in Martin Riggs.
Crawford had thus far played the part of Riggs, but the network, in re-upping the series, noted that Scott will "play a new character who folds into a partnership with Murtaugh."
Reports had surfaced earlier this year that Crawford had been reprimanded for numerous issues on set. The actor, in an April 24 post on Instagram, conceded that he had been disciplined on two occasions, one in which he said he "reacted with anger over working conditions that did not feel safe."
"I met with Human Resources, I apologized for my part of the conflict, and I completed studio-appointed therapy," he said of the first incident in the post. "I even shared a sizable portion of my paycheck with one of the parties involved."
Though specifics of the incidents remain undisclosed, Deadline Hollywood had reported that the relationship between Crawford and Wayans had become strained to the point that the future of the series could be in jeapordy.
Crawford in an Instagram post, congratulated the cast on the renewal, writing Sunday: "Riggs was a dream role and the experience will live with me forever."
alejandra.reyesvelarde@latimes.com
Twitter: @r_valejandra
---