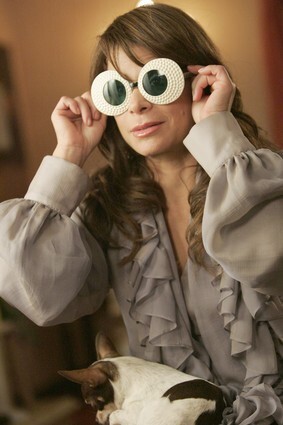 11 Images
Reality TV train wrecks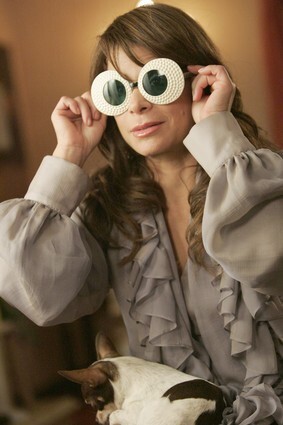 Hey Paula
By Deborah Netburn, Times Staff Writer
Do you isolate yourself from reality or fly off the handle with clockwork regularity? Has your career fallen apart, leaving you desperate for money or attention or both? If the answer is yes and you're a celebrity, then get yourself a TV show — you've got "train wreck reality" written all over you!
Paula Abdul, with her reality series "Hey Paula," is just one example of a celebrity whose life is displayed for all too see. But she's just one in a long line of desperate former superstars, or at least recognizable names.
(Vivian Zink / Bravo)
Bobby Brown
Bobby Brown: "Being Bobby Brown" (2005)
Why did Brown get the show and not his more famous, more talented wife, Whitney Houston? Because Houston has hope of a legitimate career comeback. Train wreck reality is only for the truly desperate.
(Carl Posey / Bravo)
Ozzy Osbourne Poses For A Private Portrait Session
Ozzy Osbourne: "The Osbournes" (2002-05)
The show wasn't a train wreck — it actually had heart — but it worked only because Osbourne was so unintelligible that the producers occasionally subtitled his mumblings so the audience could understand. Sadly, once the show was over, his kids started exploring train wreck personalities of their own.
(Dave Hogan / Getty Images)
Anna Nicole Smith
Anna Nicole Smith: "The Anna Nicole Show" (2002-04)
Smith's reality show wasn't the first to follow a fading star around, but it was the first that was more depressing than funny.
(Francine Orr / LAT)
Breaking Bonaduce
Danny Bonaduce: "Breaking Bonaduce" (2005- )
Bonaduce got famous for being the bass player in "The Partridge Family," but that was back in the early '70s and nobody remembers it anymore. Now we know him as that really screwed-up guy from reality TV.
(Michael Yarish / VH1)
Britney and Kevin
Kevin Federline and Britney Spears: "Britney & Kevin: Chaotic" (2005)
The writing was on the wall the second Britney signed up to do this show. Successful, happy superstars who have all their marbles in check do not volunteer to make documentary films about themselves.
(UPN)
Tom Sizemore
Tom Sizemore: "Shooting Sizemore" (2007)
He used to be an A-list actor, but the heroin and methamphetamine addiction, the battery charge from former girlfriend Heidi Fleiss and a descent into bankruptcy changed all that. Now he's a made-to-order reality TV star!
(Nancy Mazzei / VH1)
Meet the Barkers
Travis Barker and Shanna Moakler: "Meet the Barkers" (2005-06)
He was Blink 182's drummer; she was a former beauty queen and his wife. Their relationship was alternately loving and volatile. It was a match made in train wreck television heaven.
(MTV)
Hogan Knows Best
Hulk Hogan: "Hogan Knows Best" (2005-07)
What else do you do when you're a former wrestling superstar who is fading from the limelight? Exploit your family and get a reality show.
(VH1)
House of Carters
Nick and Aaron Carter: "House of Carters" (2006)
Well, Aaron was really famous, Nick was sort of famous, and their other siblings were screwy, so maybe there was a reality show there? Nope! "House of Carters" was snoozeville.com from the start.
(E!)
New York
Tiffany Pollard (New York): "I Love New York" (2007)
Take the craziest person from the craziest reality show filled with crazy people and then give her a show. That's train wreck TV magic!
(Scott Odgers / VHI)