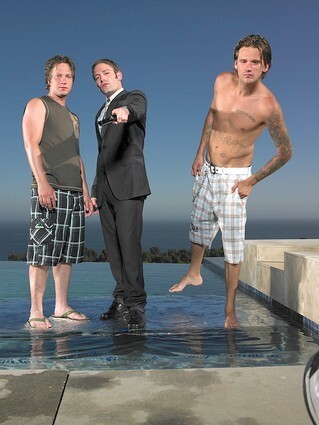 6 Images
'Sons' family photo album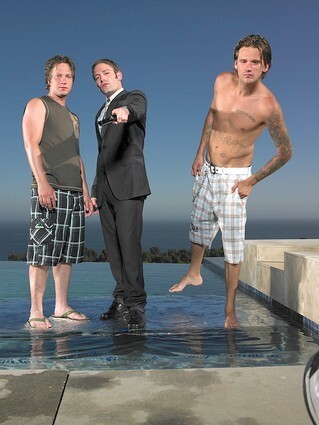 'The sons'
'The Sons of Hollywood':
From left, Dave Weintraub, Randy Spelling and the nudity-prone Sean Stewart.
(Roger Erickson / A&E)
Their three 'Sons'
Their three 'Sons':
Weintraub, left, Stewart (dad Rod) and Spelling (dad Aaron) trade on their last-name recognition for the A&E reality series.
(Stephanie Diani / A&E)
et-sons
Being Koi:
The childhood friends spend another night out in Hollywood at the hot sushi nightspot.
(Richard Hartog / LAT)
SPELLING
Mom and dad:
The late Aaron Spelling and his wife Candy in 1999.
(Michael Caulfield / AP)
Caleigh Peters
The girlfriend:
Sean Stewart's high school senior girlfriend, Caleigh Peters, daughter of producer Jon Peters.
(Lucas Jackson / AP)
The 8th Annual "A Home for the Holidays"
Dad:
Sean's dad, Rod Stewart, performs on CBS's "A Home for the Holidays" special.
(Kevin Winter / Getty Images)