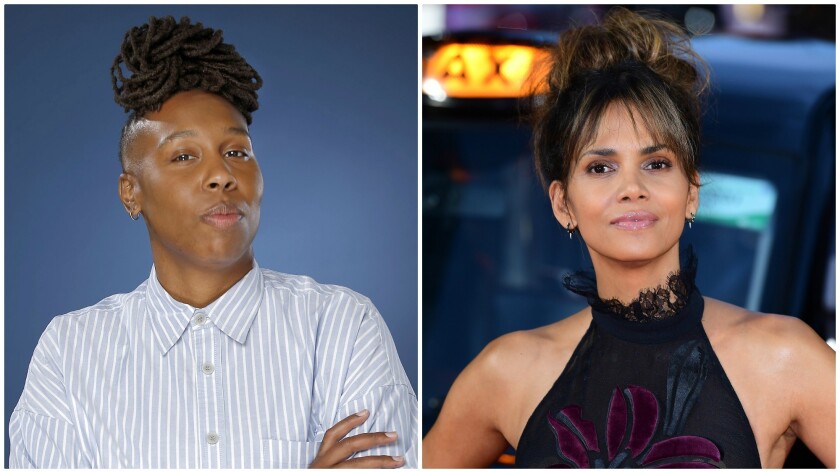 Oscar-winning actress Halle Berry and Emmy-winning screenwriter Lena Waithe are teaming up as executive producers on BET's "Boomerang" sequel, which is set to premiere in 2019.
The 10-episode, half-hour series is based on the 1992 romantic comedy about a high-powered, womanizing advertising executive who gets a taste of his own medicine when a female executive becomes his new boss. The film starred Eddie Murphy, Robin Givens and Berry.
Produced by BET Networks and Paramount Television, the new "Boomerang" will follow Jacqueline Boyer's son and Marcus and Angela Graham's daughter as they step out of their parents' shadows. Series showrunner Ben Cory Jones ("Insecure") and Waithe ("The Chi") co-wrote the series' pilot, which will be directed by Dime Davis ("The Chi").
"This is less of a reboot and more of a continuation of the original story," Waithe said in a statement. "There's no point in trying to remake a classic. It can't be done. So we want to create something fresh that speaks to a new generation."
Returning to "Boomerang" more than 25 years later, Berry said she was thrilled to work with Waithe. "She is without doubt a leading voice of her generation and a trailblazer in her own right."
Said BET's new president Scott Mills: "Partnering an icon such as Halle with a disruptor like Lena is a perfect blend for the creation of a project that tells a classic tale in a relevant voice."
---