Ron Howard, Brian Grazer search for a 'Breakthrough' in anti-aging therapies in NatGeo science series
For his latest film, Ron Howard reached far into the past — all the way back to Opie Taylor.
Howard, the 61-year-old director who won an Oscar for "A Beautiful Mind," is, along with his longtime producing partner, Brian Grazer, the guiding force behind "Breakthrough," a new six-part science series that premieres Sunday on National Geographic Channel.
Howard directed "The Age of Aging," the film on medical research into anti-aging therapies. To illustrate the effect that aging has over a lifetime, he includes a slide show of himself growing older over the years. There's a shot of Howard in character as small-town Opie, whom he played as a child star on "The Andy Griffith Show" in the early 1960s. There he is playing the clean-cut teenager Richie Cunningham on "Happy Days." And there are recent photos, where the middle-aged director has laugh lines and thinning hair. Think of it as a baby boomer highlight reel.
SIGN UP for the free Indie Focus movies newsletter >>
"We're all aging," Howard said with Grazer in his Beverly Hills office, explaining what attracted him to the topic. In fictional terms, he explored the subject in "Cocoon," his 1985 hit comic fantasy about seniors who magically throw off the pains and limits of advanced years after an encounter with aliens.
Howard narrates the NatGeo film, so the reference to his real self also prevents people from thinking "it's another episode of 'Arrested Development,'" he joked, alluding to the Fox sitcom that he narrated and helped produce.
Filmmakers Ron Howard andf Brian Grazer discuss their approach to telling the stories of innovators in their new series "Breakthrough."
More seriously, Howard believes that his new TV film can illuminate the scientific advances, particularly in genetic research, that some doctors think will slow down aging and greatly extend human lifespan in coming years. But the tale is not without the kind of drama that can lure a director of scripted narratives.
"Aging is very controversial, and the medical community and the research community don't even quite know what to do with it," Howard said.
The topic was so vast that he and his team decided to focus on scientists engaged in cutting-edge research, such as Laura Deming, a science prodigy who enrolled at MIT at age 14 and now studies aging. Interspersed are vignettes of real-life patients struggling with the natural declines of age.
"We began to say, 'Let's acknowledge the more extreme possibilities, but let's take a very serious look at the most responsible scientists that we can find, who actually believe they can make a difference, and let's follow them,' and in following them we actually uncovered some actual suspense, conflict and drama," Howard said.
Aging is very controversial, and the medical community and the research community don't even quite know what to do with it.
— Ron Howard
"Breakthrough" might seem like an odd choice for the Grazer-Howard team, who became famous for high-quality movie crowdpleasers, such as "Apollo 13," "Parenthood" and "The Da Vinci Code."
But as anyone who has followed his work knows, Grazer has a restless mind, one that can lead him and his colleagues into unexpected destinations. For 30 years, the veteran TV and film producer has informally interviewed thought leaders in various disciplines, asking them wide-ranging questions about their work and lives (his approach to these conversations is discussed in his book, "A Curious Mind: The Secret to a Bigger Life," published this year).
One expert Grazer consulted was Beth Comstock, a longtime top executive for GE and formerly NBC and Turner Broadcasting. Soon the pair were brainstorming possible TV ventures.
"First we discussed for a moment, 'Maybe Ron and I could do 30-second spots or something for GE,'" Grazer, 64, said. "But then we just abandoned that very quickly. I said, 'I have a very romantic idea of what GE was when it was created.'"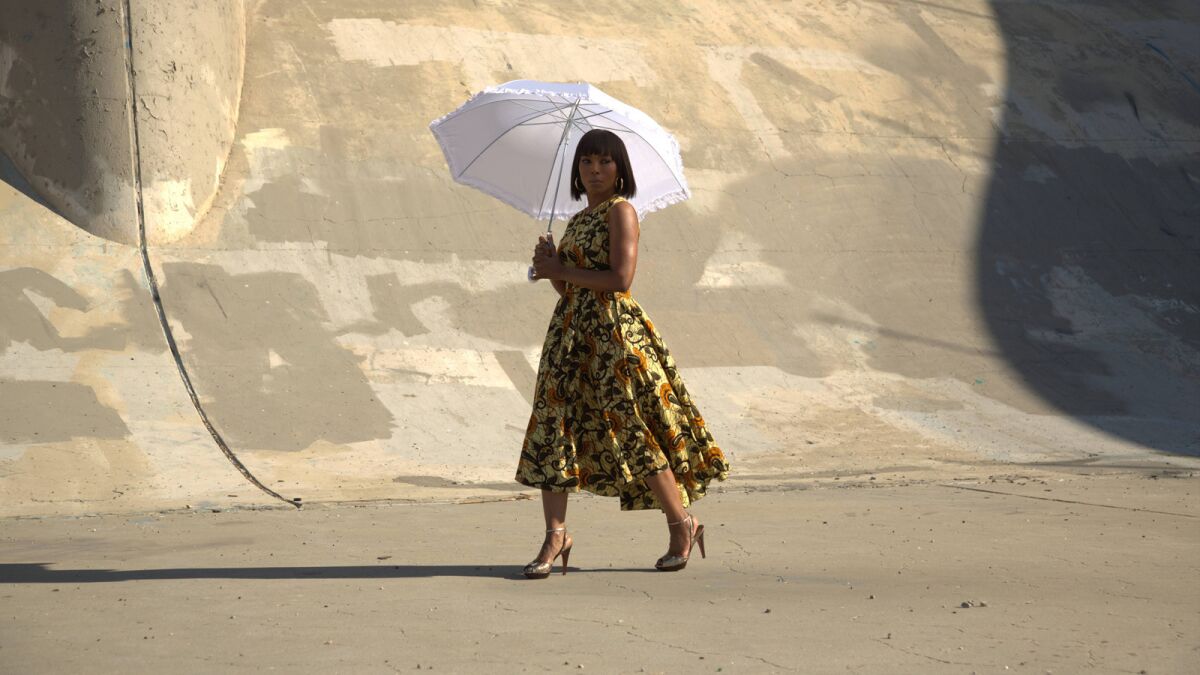 That idea included Thomas Edison, the inventor and founder of the Edison General Electric Co. in 1889. "He was curious himself and fascinated with problems on the planet, and he solved one of biggest problems on the planet by bringing electricity to the world," Grazer said. Comstock loved that idea, Grazer said, and soon they had roped in Howard as well as GE Chairman Jeffrey Immelt for talks about a documentary series focused on scientific innovation.
But Grazer emphasized that the series isn't an infomercial for Comstock's employer.
"GE is not a protagonist in any of the stories," he said. "They're a producing partner."
Howard added, "They care about innovation and they have, obviously, tremendous resources. … I think it benefits them on a corporate level to celebrate the kind of strides that are being made" in various disciplines.
Reached through a representative, Comstock, now the vice chair of GE, said in a statement that "what sets the series apart is its focus on the intersection of science and the human experience and the often unsung heroes who dedicate the better part of their lives to achieving amazing outcomes that could ultimately impact all of us."
Grazer has a longtime TV deal with Fox — he's an executive producer of the network's hip-hop soap "Empire" — and that led to NatGeo, part of Fox's stable of networks.
Grazer and Howard both admire "30 for 30," ESPN's sports documentary series that began in 2009, and they began collaborating with Asylum Entertainment — a nonfiction production company that worked with the sports network on that series — to develop "Breakthrough."
Hollywood VIPs with close ties to Grazer and Howard were brought aboard as directors for the other five films in the series. Director Brett Ratner takes on brain science; actress Angela Bassett looks at water and drought. Actor Paul Giamatti plunges into cyborg technology. Akiva Goldsman, who wrote "A Beautiful Mind," investigates energy. And director Peter Berg oversees the film on pandemics.
As for Howard, he's still a newbie to the documentary genre.
"This is only my second documentary effort," he said. "My first one was [2013's] 'Made in America,' about this Jay Z music festival in Philadelphia, and I did that as a lark.
"What I was shocked by is that my narrative, my instincts, from years of shooting and then editing the movies that I direct served me very, very well, and I was able to find storylines, find threads that I related to as a storyteller within the documentary footage." He said he applied the same lesson to his work on "Breakthrough."
That doesn't mean Howard is about to become a full-time documentarian. His new film "In the Heart of the Sea" — based on the sinking of an American whaling ship in 1820 — opens in December. He also just finished shooting "Inferno," starring Tom Hanks, the latest adaptation of a Dan Brown thriller.
But Howard does want "Breakthrough" to help discover the stars of tomorrow — the scientific stars, if you will.
"My hope is that, 10 years from now, 20 years from now, you'll look back and you'll say, "Oh, look who is in that documentary,'" he said. "Somebody who was a breakthrough genius and [had] the wisdom, the good fortune, that you find that person in motion."
Twitter: @scottcollinsLAT

-----------------------
'Breakthrough'
Where: NGC
When: 9 p.m. Sunday
Rating: TV-14 (may be unsuitable for children under age 14)
ALSO:

On Mike Rugnetta's Idea Channel, worlds collide and comments count
Animal cuteness on YouTube? The Panda Cam? We feel awww-struck, contemplative
'MythBusters' to close up shop; who will bust our myths now?
---
The complete guide to home viewing
Get Screen Gab for everything about the TV shows and streaming movies everyone's talking about.
You may occasionally receive promotional content from the Los Angeles Times.