Women writers and directors reflect on the female gaze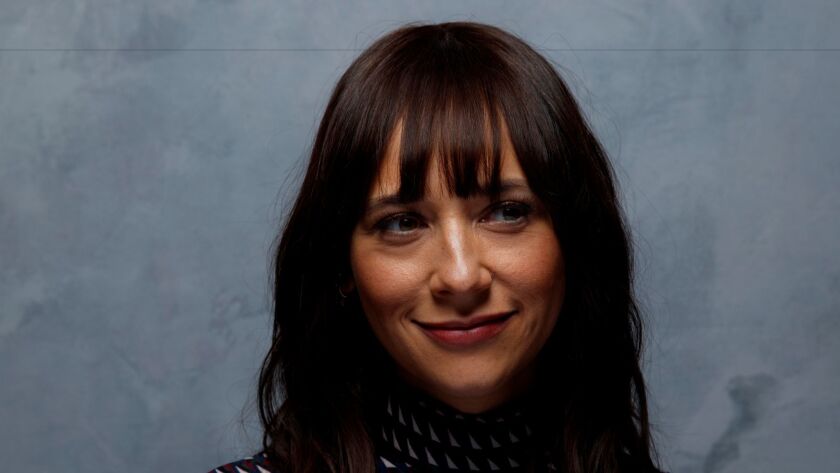 Thanks to the opportunities created by Peak TV, the once-elusive female gaze is beginning to emerge on the small screen. Below, directors, writers and producers reflect on the female gaze in their work and the challenges of working in a medium in which the male perspective has reigned for so long.
Melissa Rosenberg, creator, "Jessica Jones"
On not writing "female characters:" "It's not like Jessica is a 'female detective'; she's a detective. When it's a guy, you don't say 'male doctor.' That's really how I approach this. Certainly, her character is informed by her gender. You go through the world as a woman, you have a different experience, but I never approached it as 'this is a female character.'"
Rashida Jones, executive producer-director, "Hot Girls Wanted: Turned On"
On absorbing the male gaze: "We all have this internalized, unconscious bias because we live in a world that has primarily been seen through a male gaze. So we have also inherited a lot of that, and it's really hard to break that habit. We live in a patriarchy and it's really hard to escape that."
Emma Frost, showrunner, "The White Princess"
On the male gaze: "The audience ought to be able to identify with a protagonist of either gender as long as that character is written as a human being. The problem has been, historically, the characters that have been constructed as human have always been the male characters. Female characters have been constructed as man's other, a problem to be solved, a trophy to be won. Everything is about showing off the male prowess in relation to the woman."
Jennie Snyder Urman, creator, "Jane the Virgin"
On objectifying men: "If we objectify anyone, we kind of make fun of ourselves for it. The humor is that we're doing it to the men because it's so often done to women. If we're doing a slow-motion shot over [hunky male lead] Rafael's body, it feels jarring because that's something you normally see done to a woman. You're so bombarded with what men think of beauty."
On hiring women to direct 75% of this season's episodes: "I always talk to the directors and I say this show goes through Jane. Covering Jane and how she reacts to everyone else is as important as what everyone else is saying because it's filtered through her. … I hired the people who I felt understood that the most. A lot of them happened to be women."
Moira Buffini, co-creator, "Harlots"
On sex scenes: "We feel a great responsibility towards actresses -- and actors too. It is so intimate and invasive. You've got to be really careful and respectful of people. With female directors, we sort of knew without having to have the conversation that they would understand that delicacy."
Ava DuVernay, creator, "Queen Sugar"
On the right way to think about women behind the camera: "I can't say what these women brought based on their gender. I just know that women have not historically had the opportunity to bring anything. The fact that they're there and they're bringing it is the story."
See the most-read stories in Entertainment this hour »
Follow me @MeredithBlake
ALSO:
From 'The Handmaid's Tale' to 'I Love Dick,' the female gaze is thriving on television
---
The complete guide to home viewing
Get Screen Gab for everything about the TV shows and streaming movies everyone's talking about.
You may occasionally receive promotional content from the Los Angeles Times.