After 'Game of Thrones': The odds on 7 shows vying to become TV's next blockbuster
With "Game of Thrones" drawing to a close, streaming networks and cable outlets are racing to produce the next pop culture-defining blockbuster. Some echo the formula of the HBO series by drawing from existing fantasy or sci-fi novels while others draw from established franchises from the big screen.
Details on most of these shows are scarce but they share a couple common traits. Like "Game of Thrones," all of these shows hope to bring the sensation of a summer movie spectacle into our living rooms, and they all bear the production price tags to match. But like the series they hope to emulate, only time will tell which of these shows is the true heir.
'Game of Thrones' is blockbuster TV. The forces against shows trying to top its success »
"Game of Thrones" prequel
Odds of winning the crown: 2/1
Network: HBO
Premiere date: TBA
What's it about? Possibly titled "The Long Night" (at least according to George R.R. Martin's Twitter feed) the series is set thousands of years before "Game of Thrones" and promises to get into some of the dark histories of Westeros as well as the origin of the White Walkers and a few past mythologies the current series has only touched upon.
Who's in it? A host of British actors including Naomi Watts, Miranda Richardson and Josh Whitehouse.
Pros: People seem to like the source material, and this is co-created by Martin himself.
Cons: People really like the source material — if this doesn't hit that high bar, how long will audiences stick around? (Who are we kidding? A lot of them probably will.) But if "Game of Thrones" doesn't stick its landing a la "Lost," it's possible this show will have to do some extra legwork to win fans back.
"Star Wars: The Mandalorian"
Odds of winning the crown: 3/1
Network: Disney+
Premiere date: Late 2019
What's it about? Executive produced by Jon Favreau ("Iron Man"), this much-anticipated series is the first live-action spinoff from the "Star Wars" universe to come to the small screen. True to "Star Wars" tradition, little is known beyond it being set somewhere between the events of "Return of the Jedi" and "The Force Awakens" and following "a lone gunfighter in the outer reaches of the galaxy." Already there is talk of a second season.
Who's in it? Pedro Pascal (Oberyn Martell of "Game of Thrones"), Nick Nolte, Giancarlo Esposito, Gina Carano, Carl Weathers and Werner Herzog as a villain.
Pros: With a new franchise release every year and a new theme park world about to open, Disney is betting audiences can't get enough "Star Wars" — and it hasn't been wrong yet. Also, episodes will be directed by an interesting slate of directors, including Taika Waititi ("Thor: Ragnarok," "What We Do in the Shadows"), Rick Famuyiwa ("Dope") and actress Bryce Dallas Howard.
Cons: Yet another monthly subscription fee for streaming audiences to go along with yet another "Star Wars" spinoff, and last year's "Solo" proved that not everything "Star Wars" touches is a phenomenon.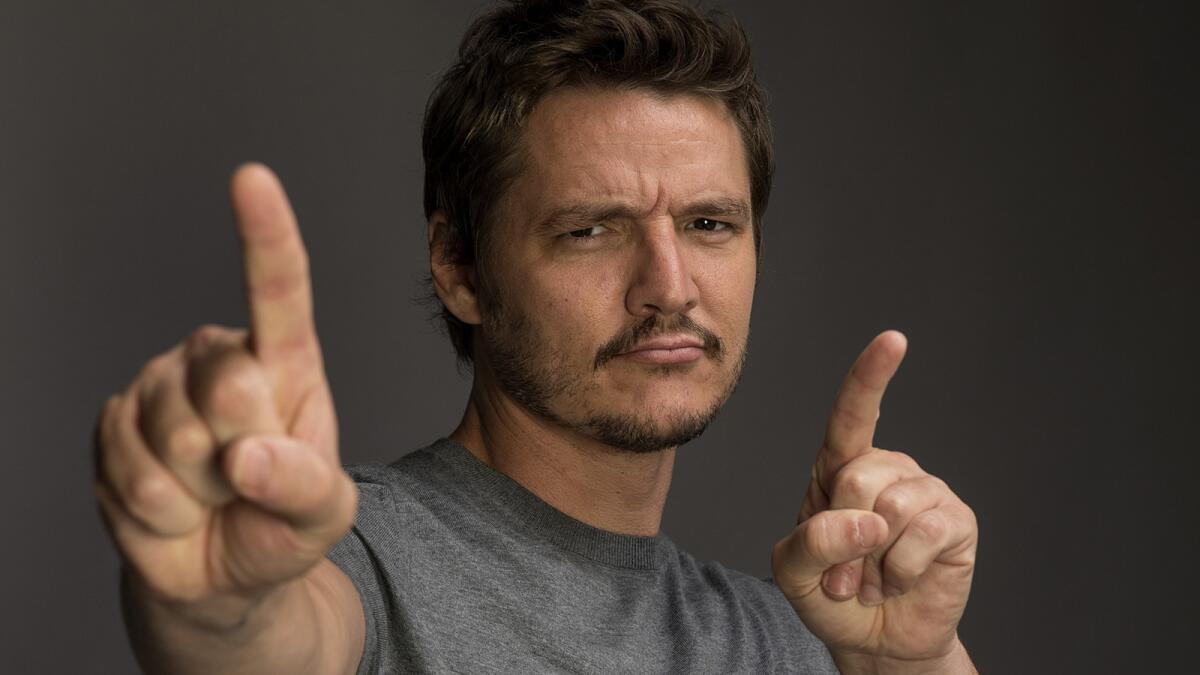 FULL COVERAGE: The final season of 'Game of Thrones' »
"Lord of the Rings"
Odds of winning the crown: 4/1
Network: Amazon
Premiere date: 2021, maybe
What's it about? Hobbits, elves, orcs and the rest of J.R.R. Tolkien's Middle-earth, but details are otherwise scarce. The series is set in the Second Age, before the trilogy that began with "The Fellowship of the Ring," when evil Sauron persuaded the elves to make 16 rings to split between the rulers of men and dwarfs while Sauron created that ring that caused so much trouble later on.
Who's in it? No one is saying, but given what we know about how elves age, Hugo Weaving and Cate Blanchett from Jackson's movies have potential for cameos. The prequel is being adapted by JD Payne and Patrick McKay, writers of the next "Star Trek."
Pros: Peter Jackson proved there's a big audience for Tolkien's world, and much of the universe-building legwork is already done for the show. Plus, with Amazon reportedly projected to spend close to a billion dollars on the series' production — it's already spent $250 million just for the rights — the Seattle company will do everything it can to get a return on investment.
Cons: The prequel premise holds promise, but with two expensive and possibly definitive Tolkien trilogies already released, there is a question of whether yet another ring can unite them all.
"His Dark Materials"
Odds of winning the crown: 5/1
Network: HBO co-produces with BBC, which started work on the show in 2015
Premiere date: 2019, according to HBO's year-ahead previews
What's it about? Adapted from a trilogy of fantasy novels by Philip Pullman, the series involves a woman named Lyra searching for a kidnapped friend. In the process, she embarks on a world-spanning journey that involves kidnapped children, human souls manifesting as animals and a mysterious substance called Dust. Oh, and polar bears.
Who's in it? Dafne Keen ("Logan"), James McAvoy, Ruth Wilson, Lin-Manuel Miranda
Pros: The series has blockbuster-quality star power, and HBO has a bit of experience with building anticipation and buzz around a book series with a lot of clout in the fantasy community. The BBC is on board as well, having granted a second season before the first one has a premiere date.
Cons: Introducing audiences to a whole new world isn't easy, and the first book of "His Dark Materials" was already tried once with the 2007 film "The Golden Compass," which — despite the star power of Nicole Kidman and Daniel Craig — flopped.
"Y: The Last Man"
Odds of winning the crown: 7/1
Network: FX
Premiere date: 2020
What's it about? Based on the acclaimed comic series from Brian K. Vaughan and artist Pia Guerra, the show — true to its title — follows the last surviving human with a Y chromosome (and his monkey) after a plague wipes out all men from the planet.
Who's in it? Barry Keoghan ("Dunkirk"), Diane Lane, Amber Tamblyn, Imogen Poots.
Pros: Vaughan and Guerra's comic series is so well-loved it's been a target for adaptation for years, and something about a show examining a world without men feels a little timely, doesn't it?
Cons: -- Acclaim in the graphic-novel world doesn't always guarantee success — though HBO has the bug as well with a new take on Alan Moore's "Watchmen" from Damon Lindelof also due in 2019. And a basic-cable network hasn't broken through with a pop culture-defining hit since AMC's "The Walking Dead," which spawned the less successful spinoff "Fear the Walking Dead" and has plans for multiple movies to be led by recently departed star Andrew Lincoln and a just-announced second spinoff series due in 2020.
"See"
Odds of winning the crown: 10/1
Network: AppleTV+
Premiere date: TBA
What's it about? Set in a future version of Earth after a virus wipes out most of the population and leaves its survivors blind, the series stars Alfre Woodard and Jason Momoa, who both appeared at Apple's big (if detail-deprived) presentation about its new streaming service last month.
Who's in it? Beyond Mamoa and Woodard, it's a mystery.
Pros: The series has promising credentials with "Hunger Games" director Francis Lawrence on board along with showrunner Steven Knight ("Peaky Blinders"), and Momoa escaped the shadow of "Game of Thrones" to become a star with "Aquaman."
Cons: Apple is great at selling fans on buying its products, but can it persuade a big-enough audience to pay for yet another streaming service?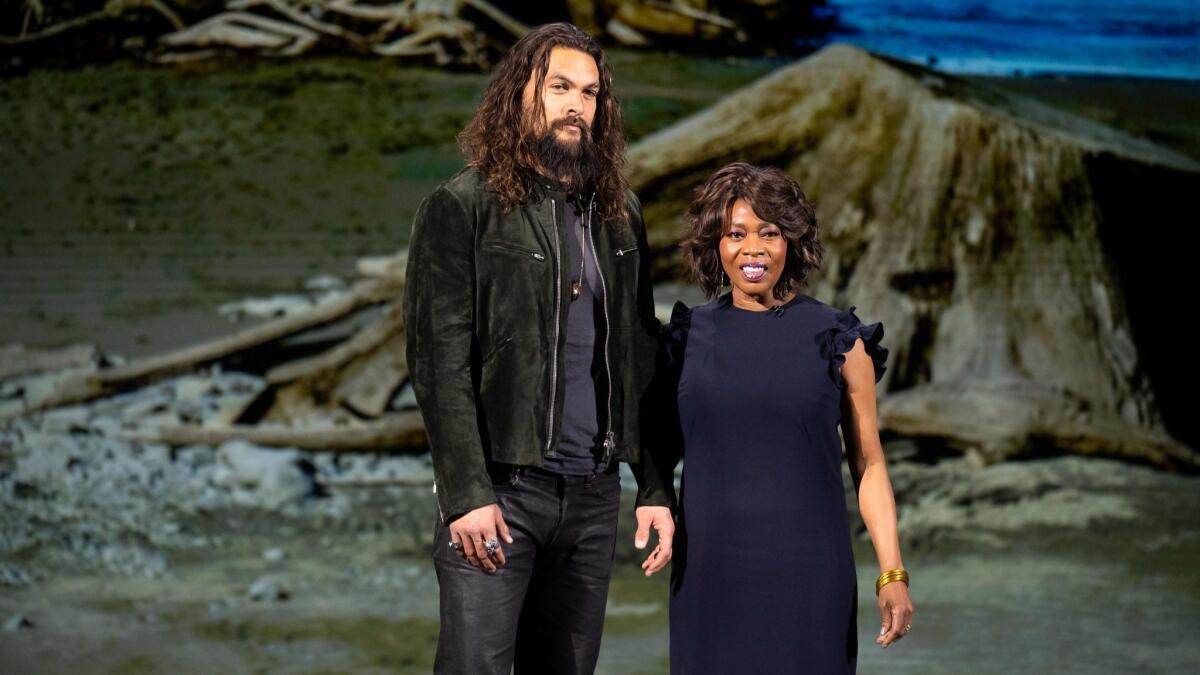 "The Witcher"
Odds of winning the crown: 25/1
Network: Netflix
Premiere date: 2019
What's it about? Based on a series of books by Polish writer Andrzej Sapkowski that has been translated into 20 languages, the show will follow a monster-tracking bounty hunter named Geralt, a morally ambiguous hero who's beginning to learn the humans he encounters may be the real monsters.
Cast: Henry Cavill
Pros: With magic, monarchy and monsters amid breathtaking European settings (Hungary's Vajdahunyad Castle appeared in a brief teaser), you can't get more in the world-building wheelhouse for "Game of Thrones" fans.
Cons: A fantasy tale from Poland informed by Slavic folklore may not be the easiest sell to a mass audience, and Netflix's ability to create a buzz strong enough to sustain an expensive series (see: "Marco Polo") has yet to be proven.
Also in development: A "Chronicles of Narnia" series spinoff (Netflix); Anne Rice's "Vampire Chronicles" (Hulu); "Ringworld" by Larry Niven, Greg Rucka's "Lazarus" and Neal Stephenson's "Snow Crash" (Amazon); Isaac Asimov's "Foundation" (AppleTV+); Patrick Rothfuss' "Kingkiller Chronicle" (Showtime); a second "Star Wars" series led by Diego Luna's character from "Rogue One" (Disney+); Nnedi Okorafor's "Who Fears Death"; and J.J. Abrams' "Demimonde" (HBO).
Follow me over here @chrisbarton.
Get our L.A. Goes Out newsletter, with the week's best events, to help you explore and experience our city.
You may occasionally receive promotional content from the Los Angeles Times.